Think Imo First – Senator Samdaddy Anyanwu Urges Politicians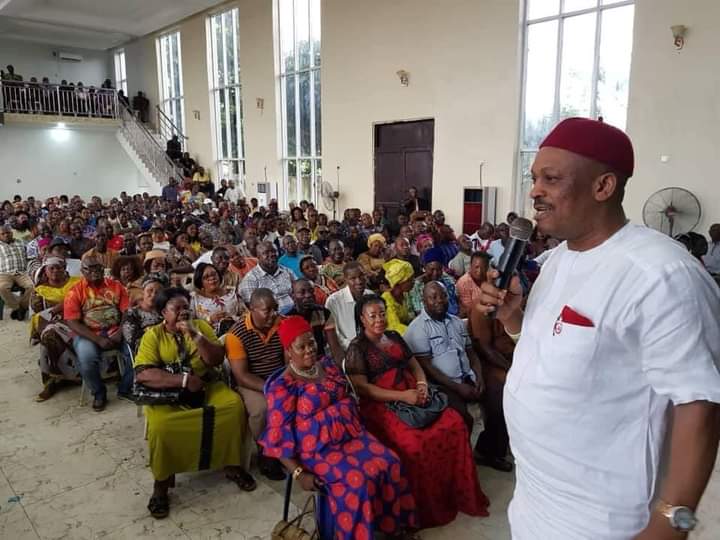 Think Imo First – Senator Samdaddy Anyanwu Urges Politicians.
Ikeduru born Senator Samuel Anyanwu (Samdaddy) Urges Politicians especially those in Imo state to put Imo first before any other thing. As states across Nigeria struggle to come back to normalcy due to the Pandemic, Protest and Curfew, the Distinguished Senator SamDaddy has taken it upon himself to talk to his colleagues by urging them to shun greed and selfishness, advising them to channel all their energies towards the development of Imo state instead of creating tension.
He said that whether Imo state succeeds or not, everyone would benefit either positively or negatively, wondering why individuals engage themselves into destructive propaganda to destabilize the state for their selfish gains.
Senator Anyanwu regretted that while leaders in other states were united towards canvassing possible means to boost their state's economy, politicians in Imo state were busy deploying wicked tactics to truncate the peaceful coexistence of the state.
He therefore expressed danger that if people continue to view everything as politics instead of devising channels to make lives meaningful for the less privileged and the downtrodden in the society, the unity and corporation of the state may be jeopardized.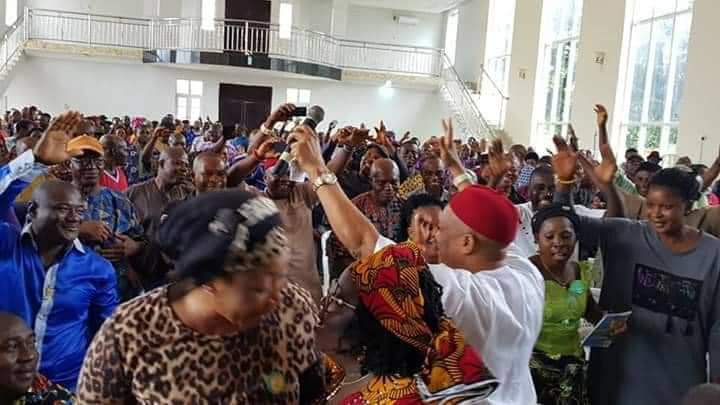 He said, "Imo state is too big for any individual, our major priority should center on how to make the state formidable, economically stable and viable. Our state and others witnessed serious setbacks occasioned by the dreaded Covid-19 pandemic and the just concluded EndSars protest against police brutality. We should look for a way to bring everyone on the same page"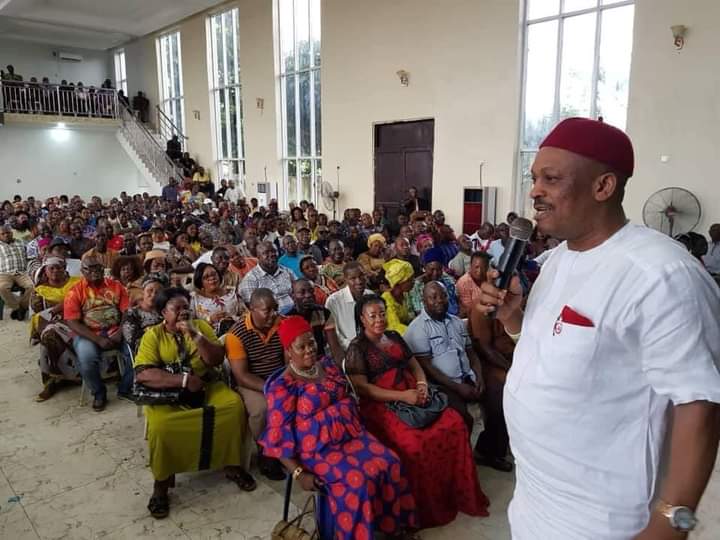 Senator Anyanwu however stressed the need for all hands to be on deck towards making the state the envy of others, rather than using every dangerous means to hit up the polity in the state.
"What is left for politicians to do now is to sue for peace and device means of improving our state instead of resorting to political brigandage, name calling and destructive propaganda. If the only primary objective of a politician is to develop the society, why are they polluting the minds of the people against their fellow leaders? This is not only ridiculous, cowardice and wickedness, but a designed plan to divert people's attention towards finding out those that wrecked financial havoc in the state". He submitted.
While calling on the people to continue to pray for those in authority, also advised leaders to always live up to expectation to avoid loosing popularity and follower-ship.
#datmediagal