The Palace Called Bongo Center by Hardy Nwadike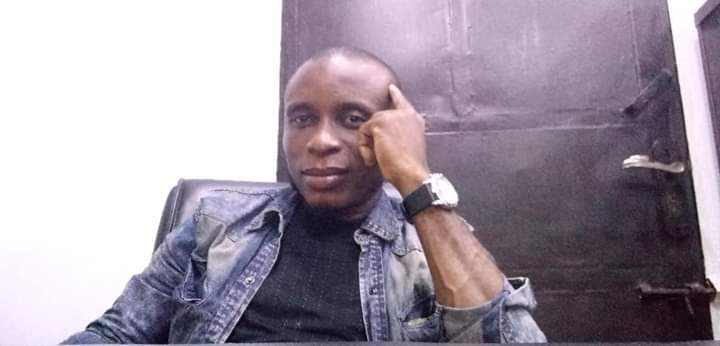 The Palace Called Bongo Center by Hardy Nwadike.
What many entertainers in Imo State don't know is why Rochas Okorocha built the place and why it was given that name.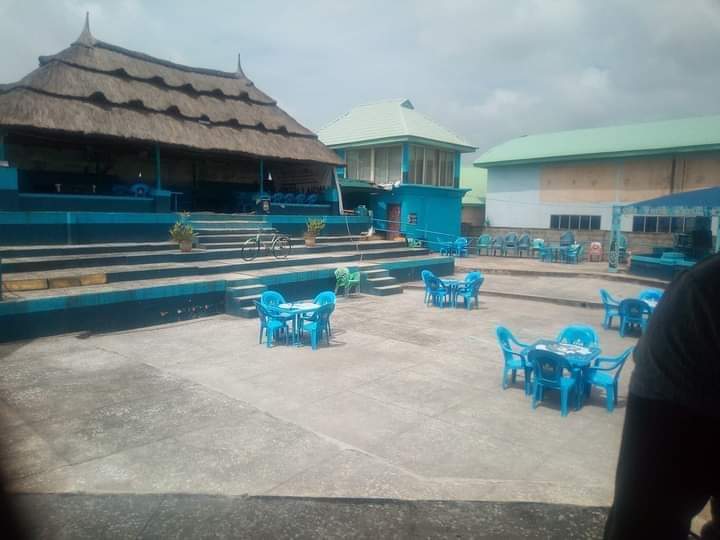 Bongo Center was to serve the same purpose as Freedom Square – center of expression for the revered music genre known to Owerri people, but that was never achieved.
Initially built as an arena with pavilions, even though the seats were never fixed, Bongo Center was supposed to be center of creativity in Owerri, if not the entire Imo State, but then it came when a trio was fighting for the soul of Imo Entertainment.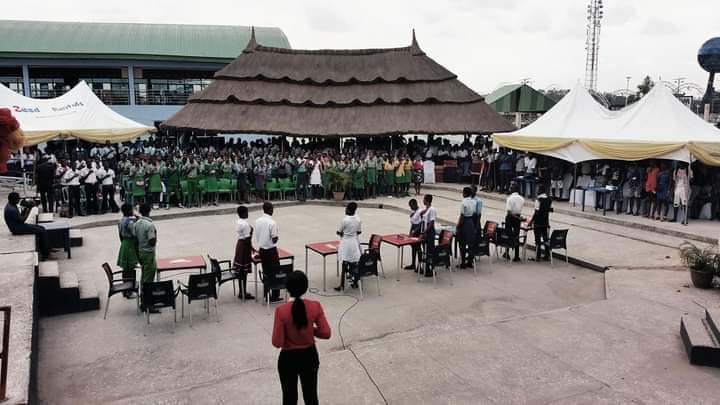 After Okey Bakasi under the regime of Ohakim, Rochas Okorocha was very careful to appoint an SA or SSA on Entertainment, so because certain roles played by now House Member, Uche Ogbuagu, he was made the chief Comedian of Government House.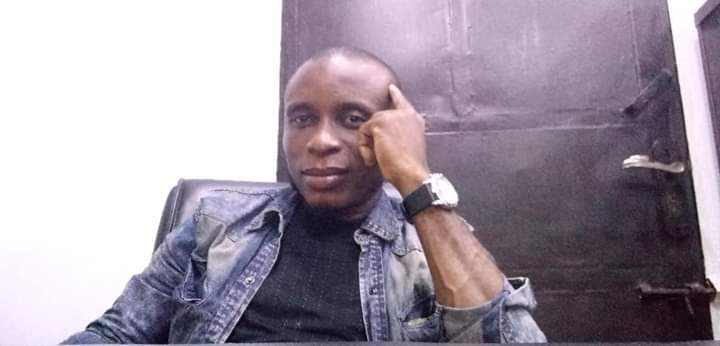 There was also Emma Duru who was heading Rochas Creativity Club and if I'm not making a mistake, he was also the SA on Youth Affairs.
After the duo of Uche Ogbuagu and Emma Duru who played closely with the governor, was another man with corporate mindset, Nwabueze Buchi George.
Funny enough for those who don't know, Hon. Buchi George as he is fondly called is the owner of the trademark IMO CARNIVAL. He was the first to register it and he also organized the first ever Imo Carnival.
Before then we had Ozuru Imo Cultural Festival and as at then, there was a huge argument as to why the government would invest on a carnival seen as 'western frivolity', when we have our own Uzuru Imo that will save the soul of our culture.
Trust Rochas, he only used the format being borrowed by Gov. Hope Uzodinma today. He asked Buchi George to search for investors and if the event was gainful the state he would be reimbursed. The event was gainful, but Buchi George never got his millions.
Back to the main story.
Rochas Okorocha had to choose amongst the trio, but he never did that, he just let them do their thing until they all eventually left his government.
Uche Ogbuagu was made the first DG of Bongo Center and when he did nothing but turn the place into a match viewing center, it was taken away and handed over to Hon. Emma Duru who also hit the rock with his plans for the place.
The number one issue was that Rochas Okorocha seemed to present himself as a very religious man and so placed a ban on any partnership with producers of alcoholic beverages.
This was one of the reasons previous managers of the place failed. Every good partnership for events or talent hunts (it was very common then), must have something to do with alcohol.
So they failed to make good use of the place.
With Bongo Center as a disguise reason, the trio had a cold War between them, and being a newspaper columnist and a blogger then, I was always able to talk to all of them.
Uche Ogbuagu announced himself as the SA at some point, while presenting an appointment letter that reads EA, when in actual sense he was the DG of Bongo Center. The rest on how he asked event organizers to pay before their events could hold in the state, are stories for another day, although it has been told severally.
Most people think the SA, SSA, EA issue they are seeing today in Imo State started with the names they know. Noooooooo.
It has been there and I don't know if the trio I mentioned still see eye to eye, but that cold war between them did a lot of silent damages. What ever it was then has passed and it took a lot to convince Rochas Okorocha to allow the sales of alcohol in Bongo Center.
Once that was done, that was the birth of a bar, but in the original plan, this was supposed to be a talent arena. A place we can go sit every evening, watch and watch talented kids do their things, drinks or no drinks.
The dreams of a politician politician often die with him or after his tenure.
Now this is Bongo Center, it means a lot to many people, bar, event center, meeting point, etc.
Who would have thought about anyone talking about this spot on a post that much, but it has never been about the place.
Home of pretty looking and yummy Nkwobi, ofe n'ala, etc, Bongo Center turned from a never utilized arena to the bubbling spot it is now. Some would say used to be, but that doesn't matter.
No matter what you know, you'll never know it all unless you made it happen. Even at that, you might not still know why someone made you do it.
So it is what it is.
Quest for war in the Office of the SA or SSA on Entertainment in Imo State was started by Hon. Chukwunonye Irouno when he was appointed.
He made the plea for Bongo Center to sell alcohol, and he saw to the reconstruction of the arena to what we had and have today.
But one thing he did that probably is never there today is make the place retain the soul of entertainment in the state.
It was like a HQ for every entertainer coupled with amazing delicacies and within that period, it was so easy to hear someone ask you "have you been to Bongo Center?"
Now back to the war.
When Irouno was appointed, it was like sitting in the middle of the desert and he had to start planting trees, some died off and other remained, but the end product was that our people realized our entertainment desert could be green, now that's the problem others are having.
Hon. Irouno worked alone in the office, but with everyone outside the office of which some individuals had more information than the others.
People got to know the government could help and vice versa. It is what it is.
When Rochas was gone and it was time for Nonso Aniche and Charles Awurum to take over, another cold war ensued.
"I am the boss" was the slogan and due to the dirty politics on ground, every governor would love to take his people to a fresh desert where they can exert their super power of making the entire land green.
So instead of starting where Irouno left as SSA on Entertainment to Rochas Okorocha, the duo of Hons. Aniche and Awurum under Rt. Hon. Emeka Ihedioha created their deserts and that left us with a lot of deserts.
Charging rain makers not to ever make it rain, they were lost in this battle until the supreme Court happened and till today, they'll be remembered for their good fights. Bad funny unproductive fights actually.
And hallelujah, the supreme Court has saved us but vuum we have two new appointees again and the cold war continues.
Remember, everyone must find their deserts and thus letting the little greens left by their predecessor wither away, so today we have four deserts staring at us.
When you hear Bongo Center, it is not a venue, but a place in our hearts, the soul of entertainment in Imo State.
It is one place everyone coming in has tried to be in charge of, but each time they want to make this fight public, they'll always remember "build your own desert"
This is crazy and stupid, because if they can't continue from where others stopped then what are they doing in the first place.
Today we have Bobby Michaels as Special Adviser and Chinonye Agogbuo as Senior Special Assistant, both on Entertainment, how are we doing in their deserts?
How much greens have they brought?
Have people at least found an oasis to survive on or are they just singing "by the rivers of Babylon" – Singing a 'home song' in a strange land.
Leadership is about policies, not noise and cold wars, but this won't be the end.
We're the barracks, one day we might turn of the light for the soldiers, so they will know that when they leave, we'll have the power to say "this stupid man was here"
Bongo Center is still an amazing place to have fun, who wants to go with me.
🐎 🐎 🐎 🐎 #IamIgbotic #datmediagal