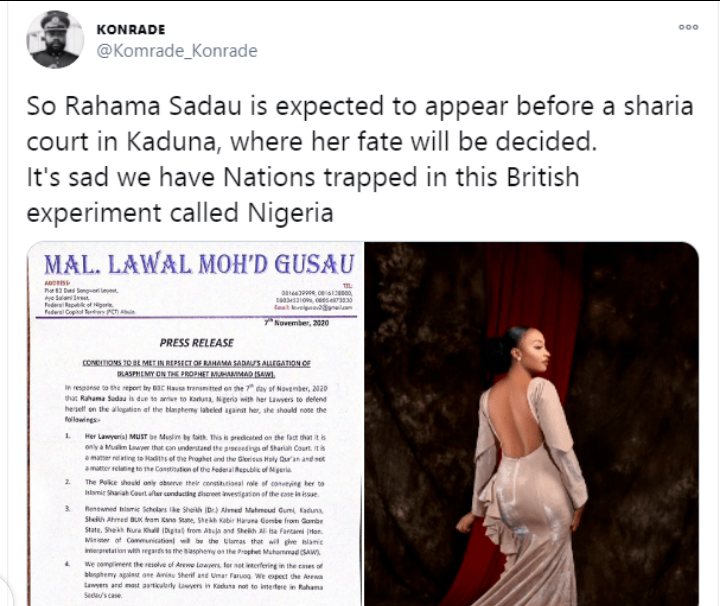 #Sharialaw: Rahama Sadau could be executed for wearing what she likes.
Nollywood actress, Rahama Sadau has allegedly been charged with blasphemy over some of her photos that caused controversy on social media. She will reportedly stand before a Sharia court in Kaduna where she could face a death penalty.
According to multiple reports, Rahama Sadau was accused of blasphemy because of a picture which showed her in a backless dress. The pictures, which have now been taken down was posted on social media and caused uproar amongst users.
In a Press release signed by Lawal Muhammad Gusau on behalf of the Concerned and Peace-Loving Muslim Ummah, some conditions were itemised to which Rahama must fulfil before she can defend herself.
The group made it compulsory that the lawyer must be a Muslim as well as telling the Police not to intervene asides performing their "constitutional" role only.
The action has received a lot of criticism from social media users with many people wondering how a person's choice of dress blasphemes.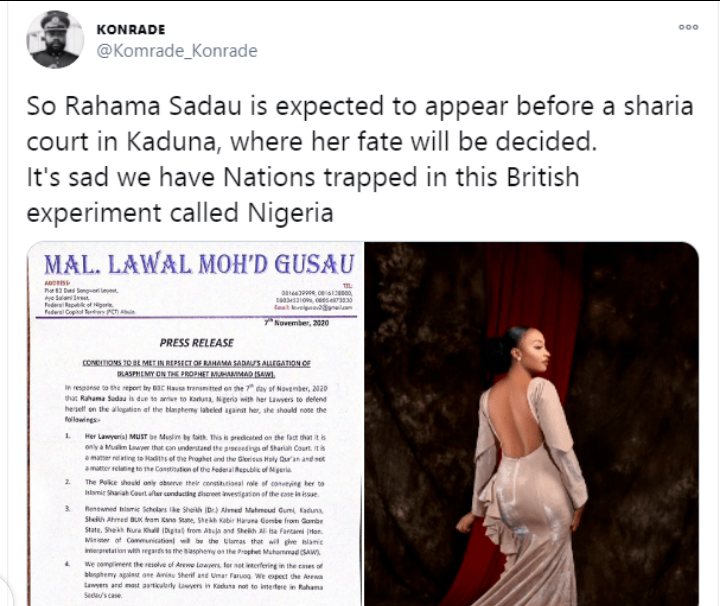 If found guilty of the allegations, Rahama Sadau could be executed according to the Sharia law.
Do you think it is right for the Nollywood actress to face the law for her choice of dress? Let Quingist hear your say below: