Imo Born Hip Pop Rapper UC FLAMEZ Bags Mega Deal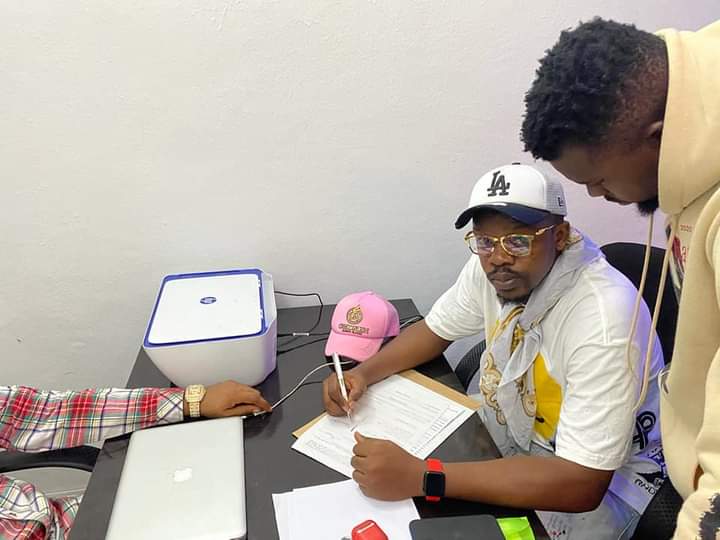 Imo Born Hip Pop Rapper UC FLAMEZ Bags Mega Deal.
According to post made by the Akwakuma crooner on his facebook page, he has finally made a bold step all the way from akwakuma imo state to international
In his own word "FINALLY WE UP !!! CONGRATULATIONS TO THE TEAM !!! My Friends, Family and Fans i want to use this opportunity to announce to you that i have been signed to a New Family – GOLDRUSH MUSIC GROUP !!!!

We came a long way and you guys kept pushing me higher and believed in my sound. IF you have always been thrilled by my sound i owe you a lot. Please don't stop supporting the brand for now is the time i need you even more. I am still me, the awanti you always know. The only change is we are about to enter the music business fully and fly the flag of the CITY higher!! I feel blessed to have you and to come from a city like ours. OWERRI2THEWORLD !! NOW LETS WORK!!!!!

#GOLDRUSHMUSICGROUP"
UC FLAMEZ was born as Chukwu Elijah is one of the products Of Imo State, who has promised to make himself, his family, friends, fans, state and the entire country proud, as he signs a multi million deal with GoldRush Music Group, an international Label.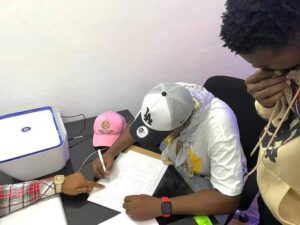 GoldRush Music Group, his new home, is a USA based Label with an office in Lagos. The deal came with and a brand new car with full ownership. This should be an encouragement to IMOLITES that are rushing to Lagos, You can and will make it here, if only you work towards it with the right mindset.
Congratulations from all of us at QUINGIST ENTERTAINMENT EMPIRE MEDIA