"Ice Prince Live" in Owerri January 3rd, 2021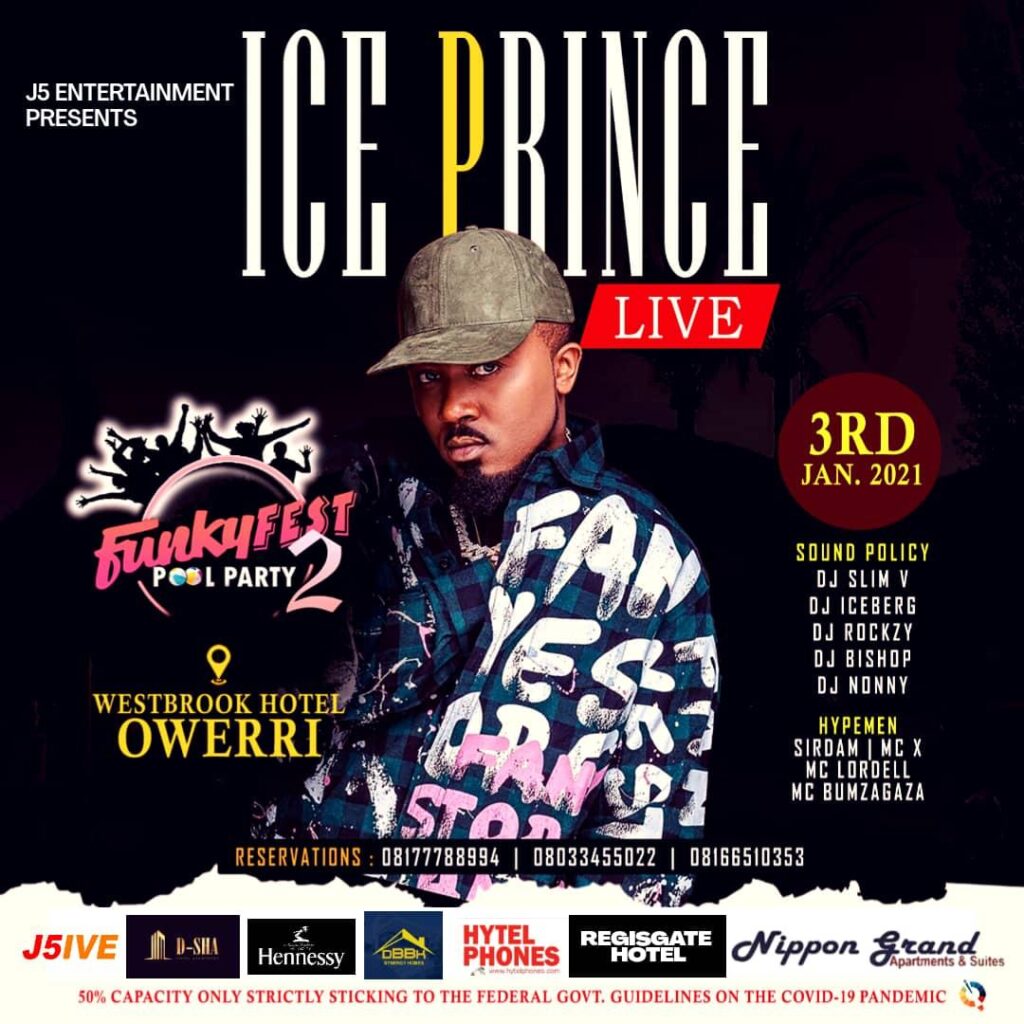 "Ice Prince Live" in Owerri January 3rd, 2021
It's set to go down
Are you ready for an intriguing section with the one and only…
ICE PRINCE AMANI!!!
Yes! It's happening and Owerri is the chosen city.
As
J5 Entertainment Present
"Ice Prince Live"
On the 3rd day of January 2021
Venue: Westbrook Hotel Owerri
Time: 3:00 pm
Gate fee: Free…
The likes of:
Dj Slim, Dj Iceberg, Dj Rockzy, Dj Bishop, Dj Nonny will be there live…
HYPEMEN: Sirdan, Mc X, Mc Bumzagaza
This Show is sponsored by: J5LIVE, Hennessey, Hytel Phones, Regisgate Hotel, Nippon, Grand Apartments and Suites, and many others.
For Table Reservation, Partnership And Sponsorship Call: 08177788994, 08033455022, 08166510353
Remember Free swimming for all ladies