Congratulations as Arsenal Youngstar Awe signs first pro deal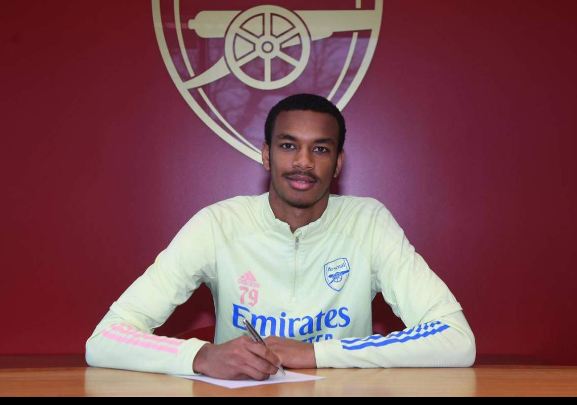 Congratulations as Arsenal Youngstar Awe signs first pro deal…
Congratulations are in place as Arsenal youngster, Zach Awe, has signed a professional contract with the club.
The 17-year-old defender has put pen to paper on a new deal that will keep him at the club for the foreseeable future.
Awe has played nine times for the club's under-18s team this term.
He also played for the under-23s against Blackburn Rovers recently.
The news was confirmed by the official Arsenal website, and the length of Awe's contract is yet unknown.