Abia State Governor Alex Otti Announces Plans to Hire 5,000 Teachers and Prioritize Education Reform"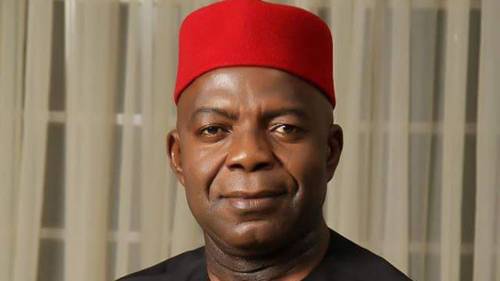 Headline: "Governor Alex Otti Unveils Ambitious Education Agenda: 5,000 New Teachers to be Recruited for Abia State Schools"
Abia State Governor, Alex Otti, has unveiled plans to hire a minimum of 5,000 teachers in order to address the shortage of educators in primary and secondary schools. Speaking during his inaugural speech at the Umuahia Township Stadium, Governor Otti emphasized the importance of rebuilding the education system to produce high-quality students who are relevant to the needs of modern society.
To execute this plan, the governor announced that he would collaborate with his team and relevant stakeholders in the coming month to develop a suitable framework for the recruitment process. Priority will be given to young graduates in the fields of education, science, technology, engineering, and mathematics, as well as those willing to serve in rural communities.
Governor Otti expressed his commitment to providing regular refresher courses for teachers to update their knowledge and teaching skills, ensuring their continuous professional development. He emphasized that teachers would be treated with respect and fairness, departing from past practices that may have undermined their welfare. Additionally, Otti pledged to address the infrastructure deficiencies in the educational system with urgency.
In addition to his education agenda, Governor Otti declared a state of emergency on refuse disposal and waste management in Umuahia and Aba, the state's commercial hub. He prioritized a clean and healthy urban environment and directed the State Environmental Protection Agency to promptly clear all accumulated refuse in the two cities.
Furthermore, Otti announced that his administration would initiate the payment of May salaries and pensions to civil servants and retirees in the coming days. He abolished the categorization of "core" and "non-core" civil servants, ensuring that all employees are treated equally. Starting from June, salary and pension obligations will be settled by the 28th of each month. The governor also affirmed his commitment to fulfilling his campaign promise of clearing all outstanding salary and pension arrears, and he plans to establish mechanisms to identify and promptly pay all legitimate employees and retirees in the next week.
Governor Alex Otti, who emerged victorious in the March 18 governorship election on the platform of the Labour Party, is determined to revitalize the education sector, improve waste management, and prioritize the welfare of civil servants and retirees in Abia State. His plans reflect his dedication to bringing positive change and progress to the state.