About Unique Spartan Ventures!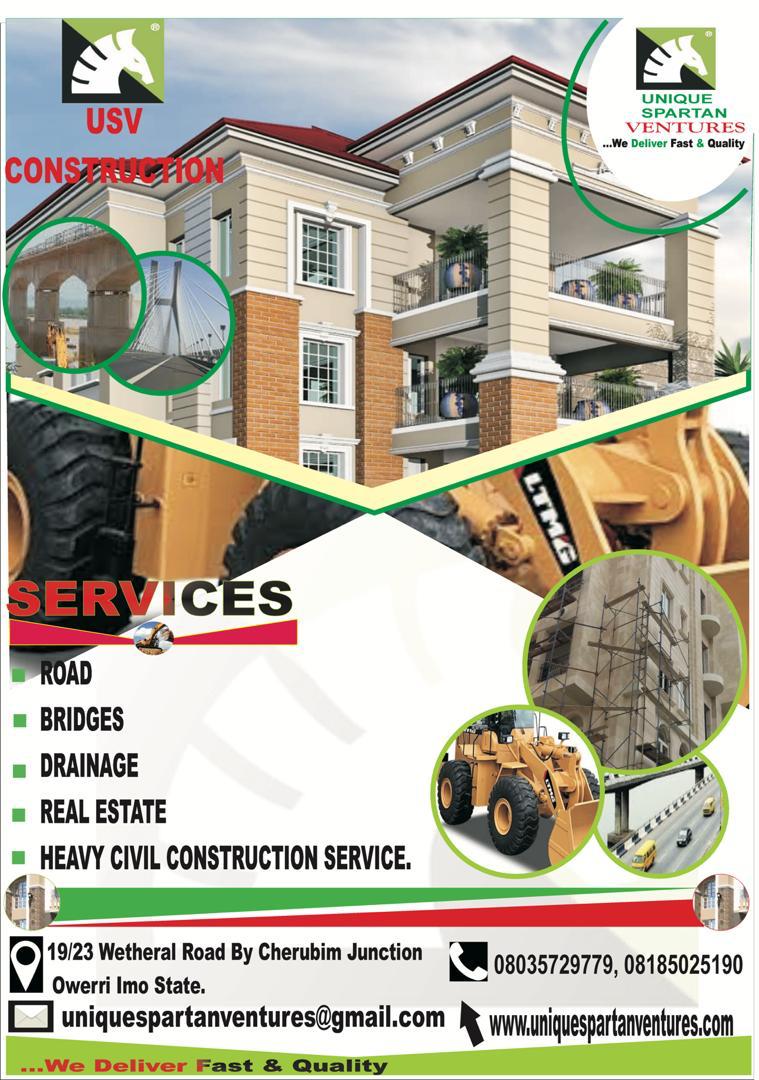 About Unique Spartan Ventures!
Have you heard of Unique Spartan Ventures?
Have you been having issues with the quality of buildings, roads, drainage, and even your real estate?
Then, brace yourself. Unique Spartan Ventures is here just for you…
---
Unique Spartan Ventures
mission is to continually improve the quality of services it renders, proffer an impressive range of services ideal for both internal and external refurbishment projects, carry out a complete range of construction, build and repair civil works, with extensive renovations and environmental upgrade, to meet our clients specification, and build a strong relationship with our people.
---
At Unique Spartan Ventures we offer services consisting of Consultation, Planning, Designs, Engineering, Constructions, Operations, and Maintenance of Buildings, Roads, Drainages, Bridges, Real Estate and Heavy Civil Construction Service, and Industry Projects.
Since Unique Spartan Ventures opened in 2014 and officially got registered in 2016, our history of success together with the shared values that define our brand and our way of working gives our clients the confidence to trust us with their most demanding projects.
---
At Unique Spartan Ventures, we adhere to the highest standards for quality and safety.
We aim to maintain excellence in construction, by building on experience, upgrading our standards, and with our strong technical expertise.
Our experience and resources ensure project success.
In our field, we are the best with the comprehensive and specific know-how, robust resources and skills to deliver quality results, on time and within budget, no matter the project scope or challenge.
---
The CEO of Unique Spartan Ventures during industrial training and upon graduation was trained and has work experience with El-Alan Construction Company in Lagos, he contributed immensely in supervising construction of high rise buildings and other heavy civil construction services.
---
The breadth and depth of our expertise is bolstered by our technical strength and highly experienced staff. Our commitment to implementing innovative solutions with the support of Bs codes(British Standard Codes) and NCP(Nigeria Code of practice) towards construction challenges.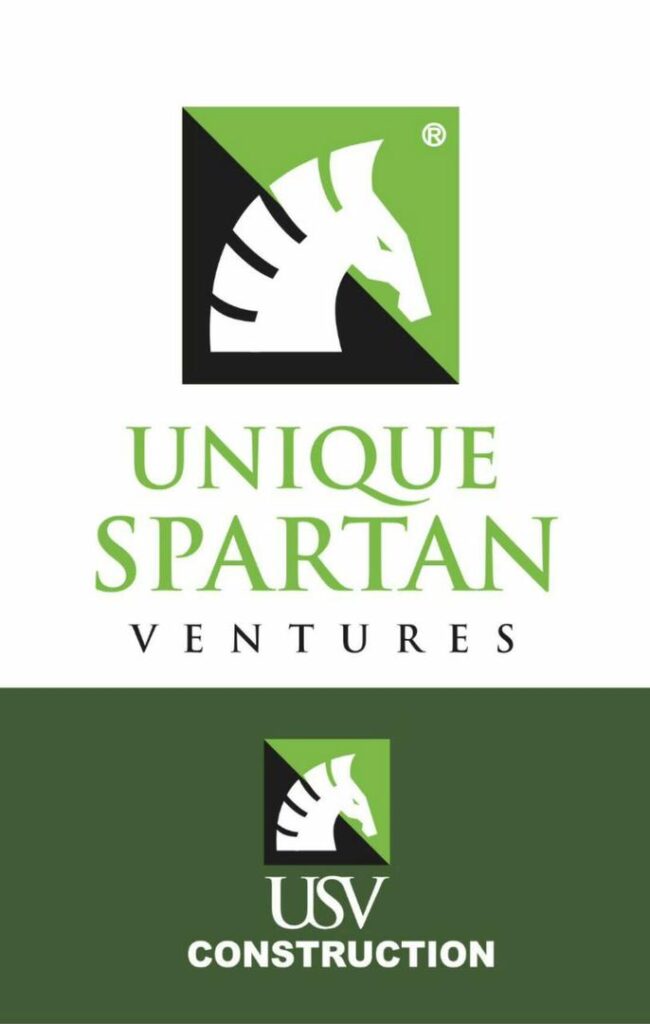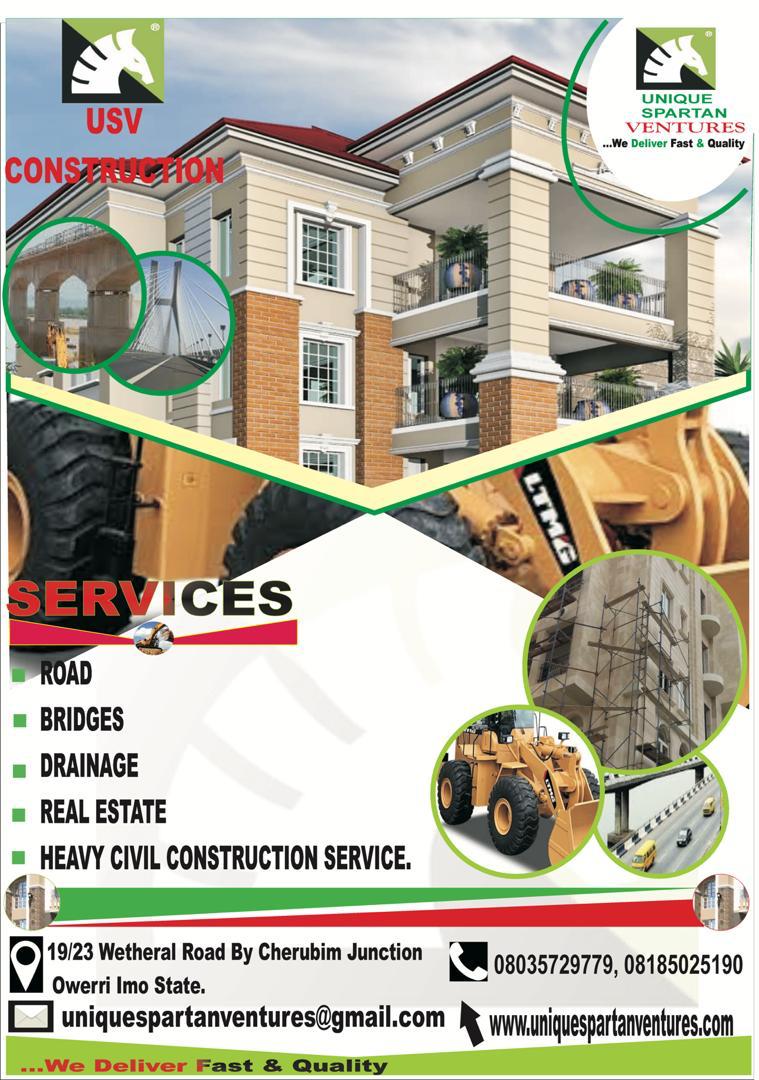 ©️ 2021 Unique Spartan Ventures
All rights reserved.