#Agriculture: if you want to move forward join our 10days business strategy session by Goodluck E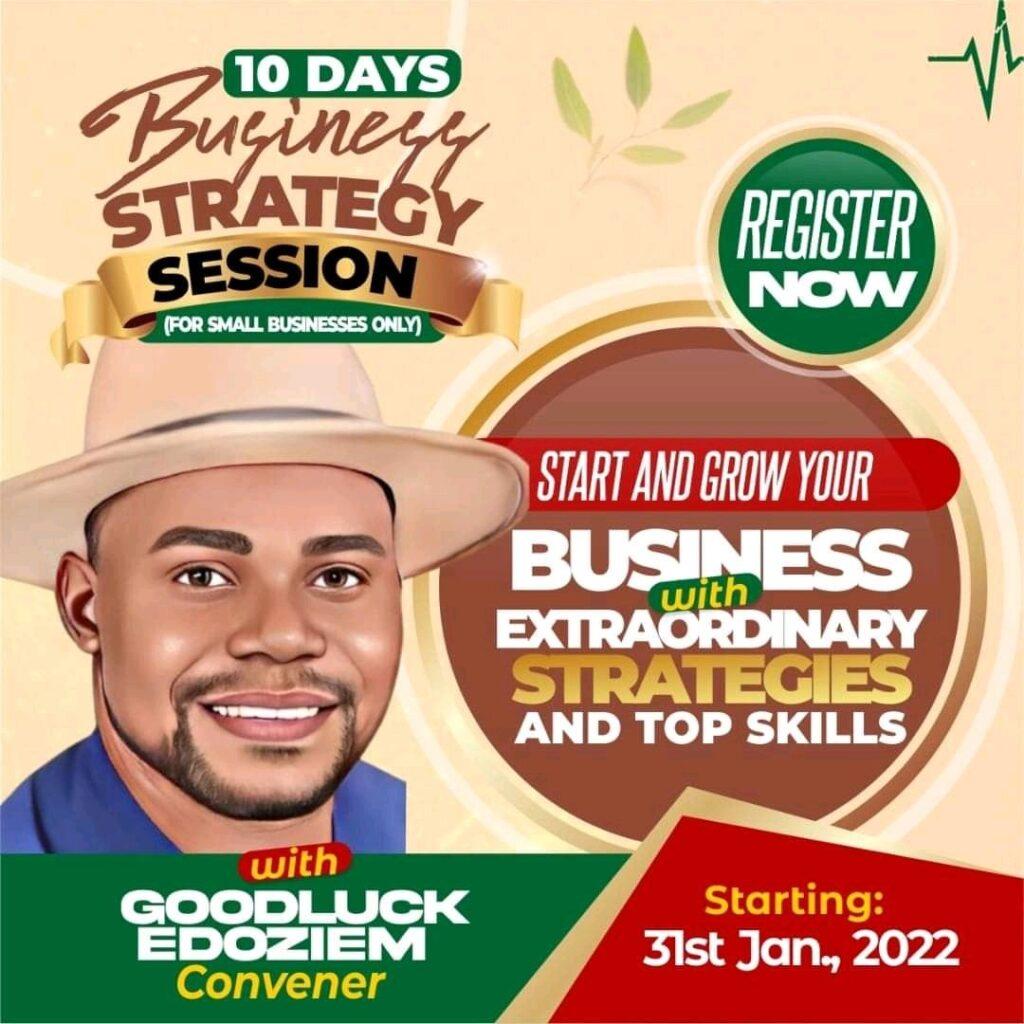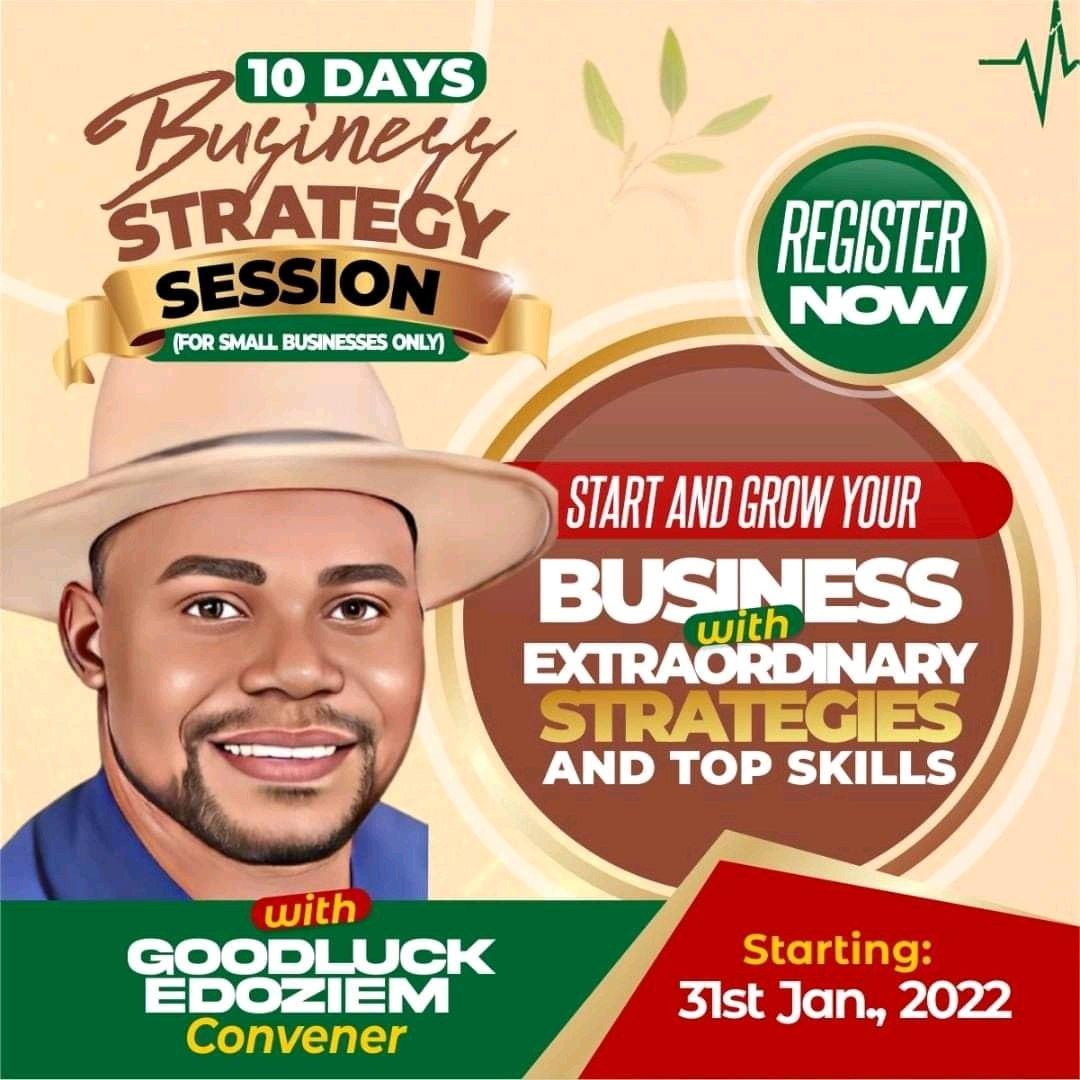 #Agriculture: Agrostory presents 10days business strategy session at an affordable price
Are you a small business in Africa?
Would you love to learn how to position yourself and your business for growth and external funding?
Goodluck Edoziem is having a strategy session with small businesses and startups where you'll learn so much about how to structure your business, get new customers and clients, attract funding, learn customer relationship skills, how to create winning content, the use of social media marketing tools, book keeping and how to price your products.
It is going to be an online session with small businesses.
Hurry! This offer closes in 48 hours and class begins 31st January.
Fee: ₦3500 or $8.5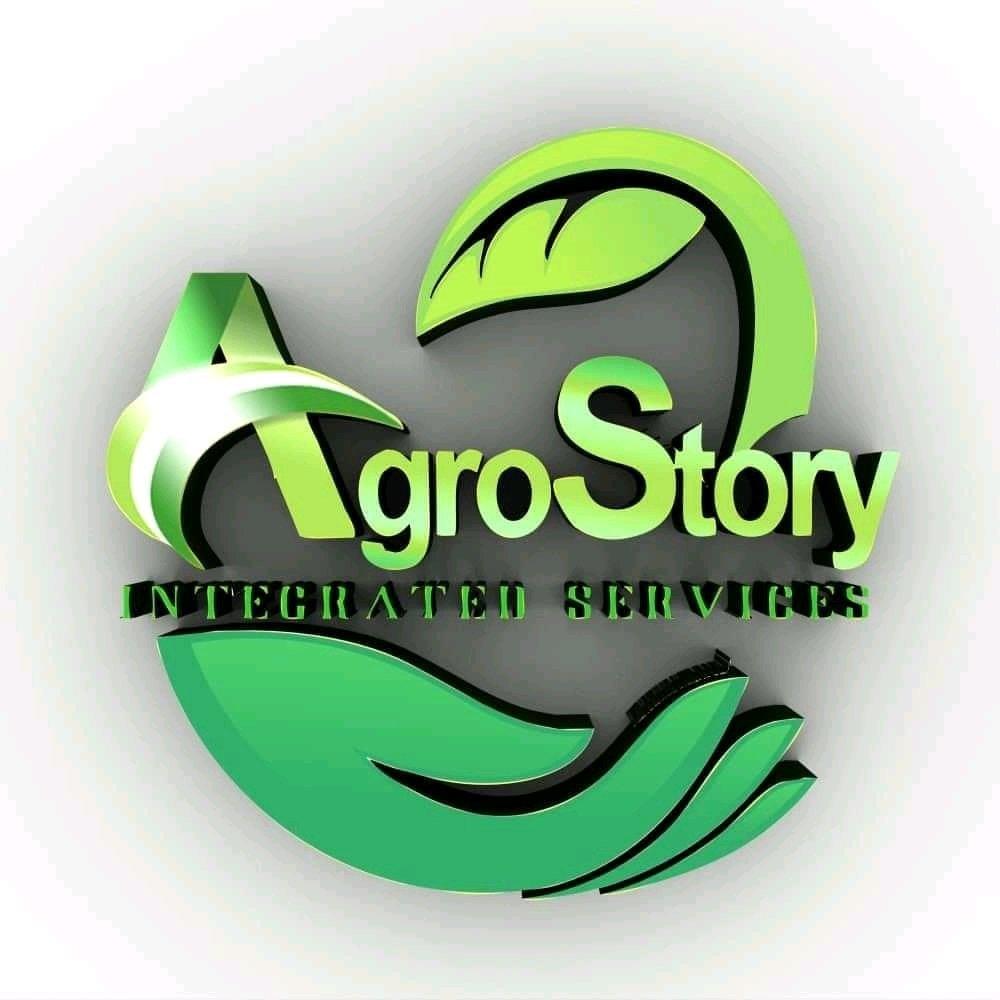 If you want to move from ground zero to growth stage, then this is for you!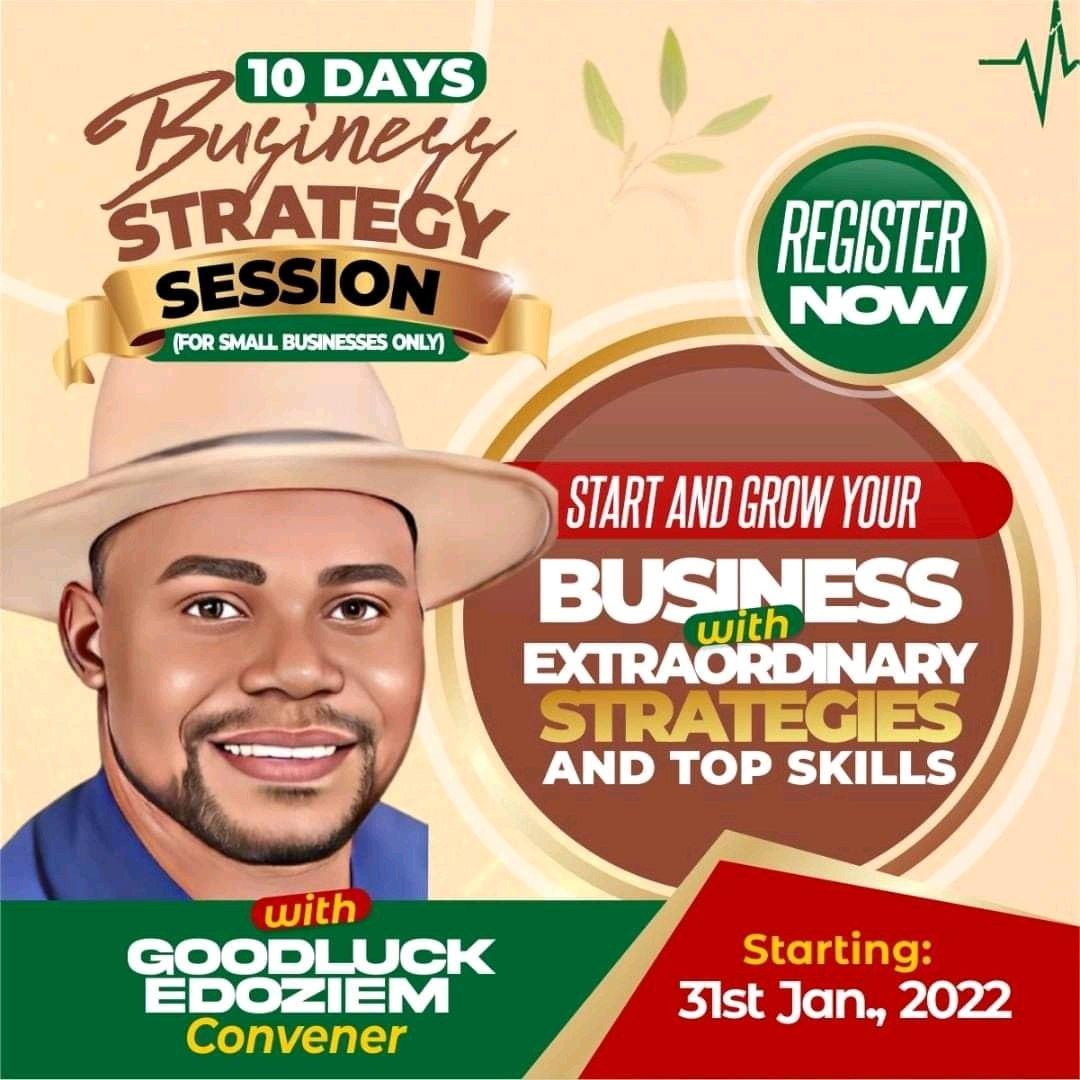 Goodluck Edoziem
For Enquiry
WhatsApp: 08130536188