Anulika M. Okoro Speaks on Kidstantic vision, working with children, audition.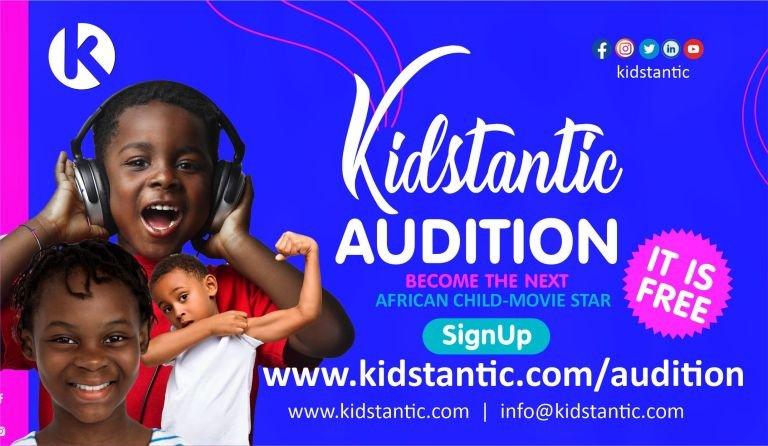 Anulika M. Okoro Speaks on Kidstantic vision, working with children, audition.
Legal practitioner, Anulika M. Okoro has said that the Kidstantic experience is like tender excitement.
Barr. Anulika who is one of the founders of Kidstantic said the project is being driven by the huge impact it is going to make in the lives of children across Africa.
She said that the Kidstantic team has created a new world for children where the children are also the building blocks.
"The way we see it here we often feel like children cannot do more than taking what they are given, but we see it the other way in kidstantic, where we believe talented kids can spring up from just anywhere and go ahead to reach the global stage"
"The project is to have children play key roles in telling stories meant for them and it is something that is not just unique, but has never been", she said.
She further stated that from experience as an entertainment and intellectual property lawyer, people hardly get what is due to them, adding that Kidstantic will right such wrongs.
"We have not put any price tag on our auditions especially, because we understand how priceless every talent is and when it comes to children, it's always amazing to see them grow in confidence to a fine level. That's more like tender excitement"
"The project is to provide something that isn't there and also ensure African children have their own specialized contents as it is meant to be"
"This is just the beginning of the process of injecting new flavours into the entertainment industry in Africa and we are making sure we have the right children for the job" she added.
Kidstantic will be holding its first audition in Owerri, Imo State and not less than hundred kids are expected to sign up, according to her.
She said that because the people involved are minors, parental consent is necessary before any child can participate in the audition or further projects.
She called on interested individuals who are talented and also less than 18 years to visit the Link (https://kidstantic.com/audition/) and sign up.