#Apprieciation: Quingist Empire salutes her customers
#Apprieciation: Quingist Empire salutes her customers
Dear esteemed customer,
Thank you
We are so grateful for the pleasure of serving you in 2021 and hope we met your expectations.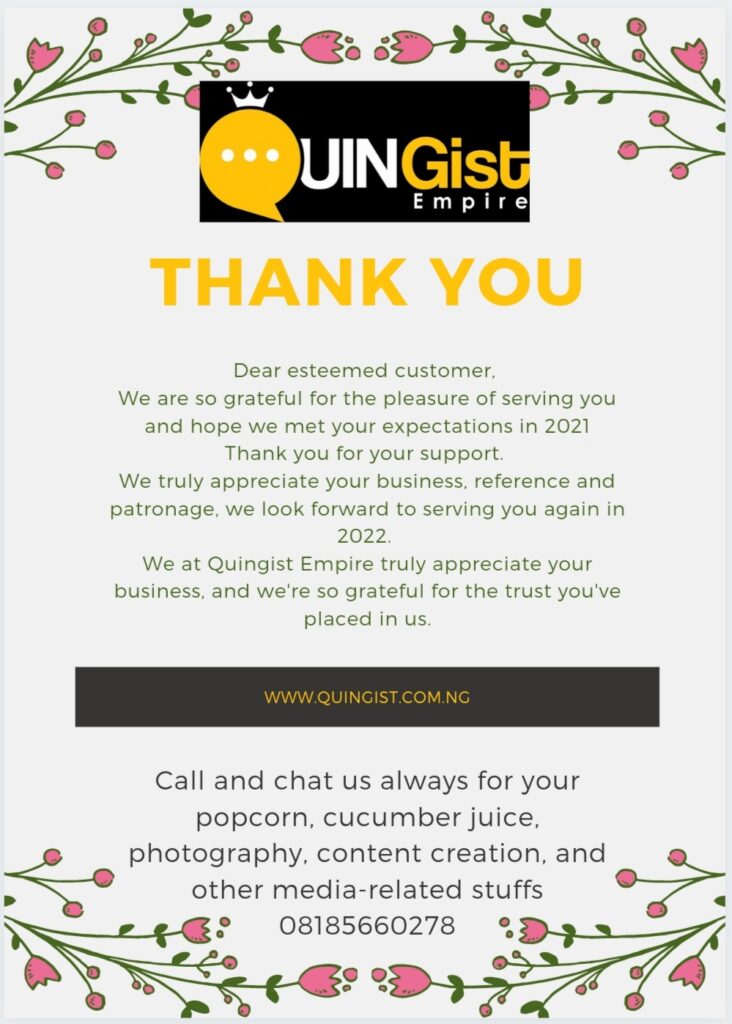 Thank you for your support. We truly appreciate your business, reference, patronage, and we look forward to serving you again in 2022.
---
We at QuinGist Empire truly appreciate your business, and we're so grateful for the trust you've placed in us.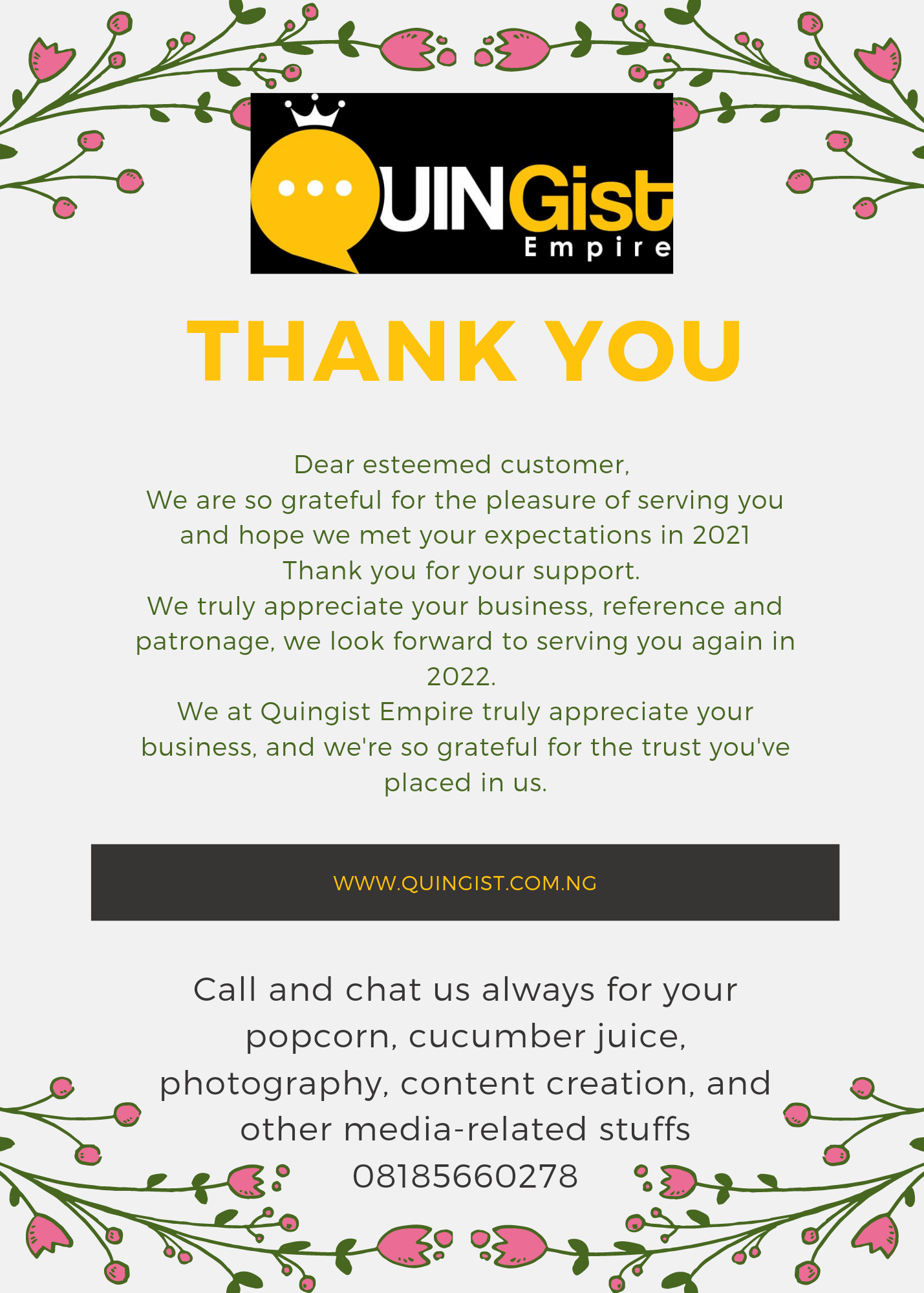 May God bless you more…
Merry Christmas and a Prosperous New Year…
We love you.