Are you ready to get SOAKED in His Presence on the 19th of Nov.?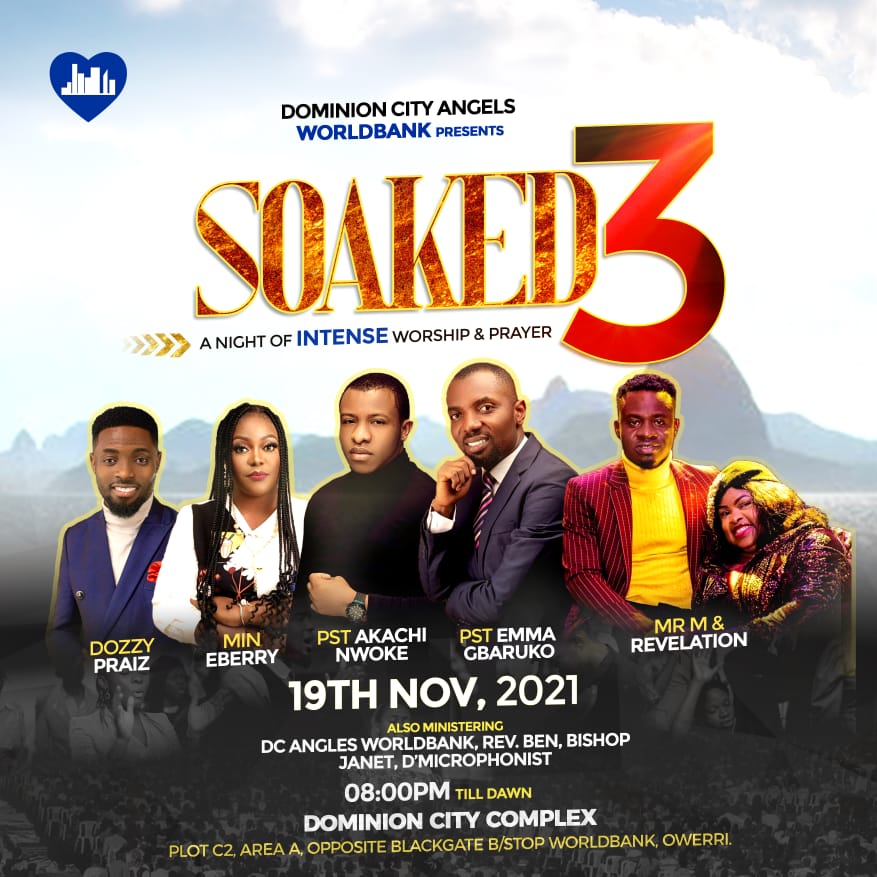 Are you ready to get SOAKED in His Presence on the 19th of November 2021?
Dominion City Angels Worldbank Present Soaked 3 (a night of intensive worship and prayers)

Have you seen people get soaked in God's presence?
Do you know what it feels like, to get soaked in his presence?
Do you want to experience it?
---
Then, don't miss SOAKED presented by Dominion City Angels
Getting Soaked happens when you wait on the Lord, in his presence.
---
As we rest expectantly in God's presence, often the Holy Spirit hovers over us to reveal more of God's love and to renew and repair areas of our lives.
As we soak in God's presence, the Lord takes control and begins to draw our attention to God's words.
---
As we Soak in his presence, may we be so marinated in the presence of the Holy Spirit, Soak us in your wonderful presence until we become more and more like You Lord.
Experiencing God is something to be sought after and not avoided.
Come, Humble yourself before Him. Give all your worries and care to the Lord.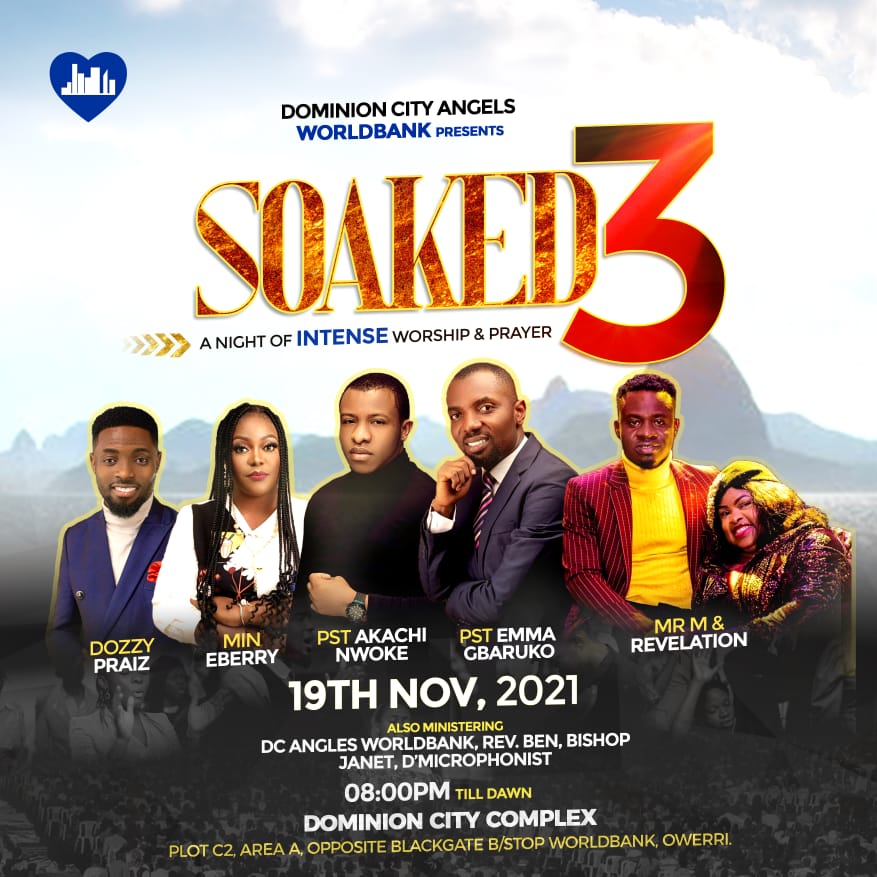 Soaked will be featuring :
Dc Angels Worldbank,
Minister Eberry Ebere Akalonu
Kingsley Dozzy Praize Sydney
Pastor Akachi Nwoke
Mr. & Mrs. Revelation
Pastor Gbaruko Emmanuel,
Rev Benjamin Azubuike
Bishop, Jane, D'Micophonist
and many other anointed ministers.
Date: Friday 19th November 2021
Venue: plot C2, Area A, opposite black gate bus-stop Dominion City WorldBank, Owerri
Time: 8:00 pm
Don't miss this wonderful experience…