#AsorockAcademy: presents Winning With Digital Assets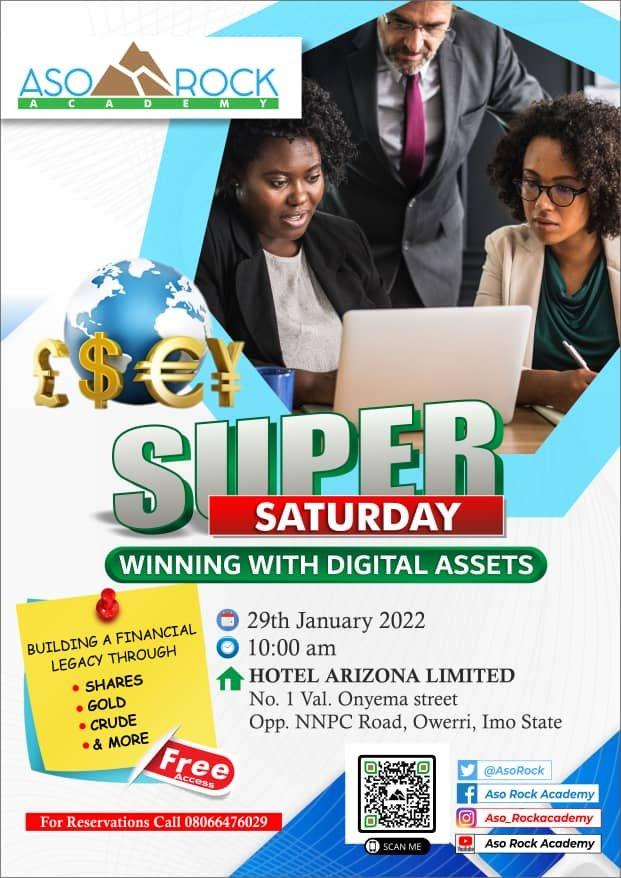 #AsorockAcademy: How to build a financial legacy through, shares, gold, crude, and many more coming up on Saturday the 29th of January 2022
Asorock Academy is an Online Trading Academy, training, grooming, and coaching leaders in financial education, and offering courses for individuals who want to learn strategies to better manage risk, increase knowledge and build confidence.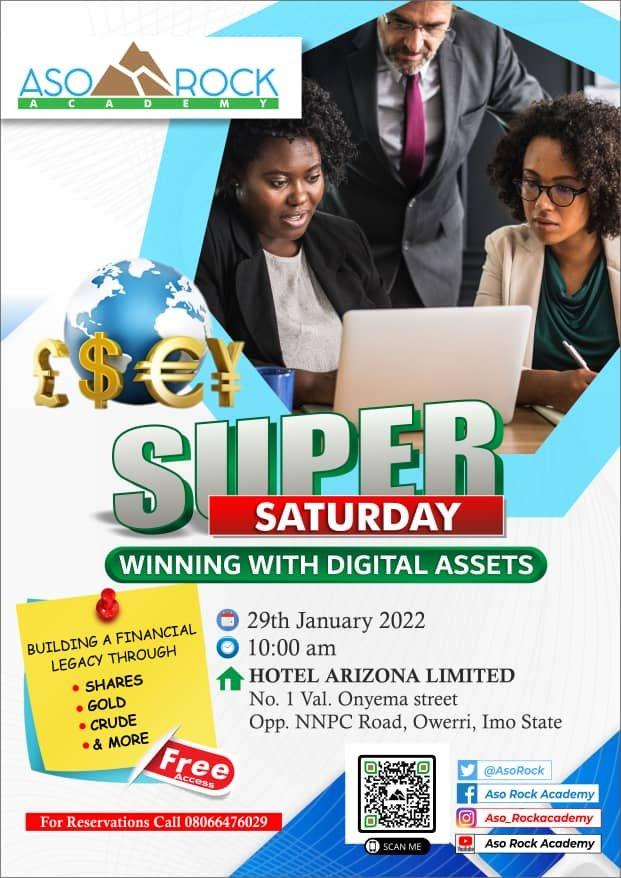 Asorock Academy has graduated more than 85,000 students, traders, individuals, and investors are open to learning from Asorock Academy for different reasons and goals.
Asorock Academy's physical office is Located at No 114 Wethdral Opposite Ecobank beside Stadium Owerri Imo State.
Hurry now to Asorock Academy and join the free intro class.
Venue: Hotel Arizona Limited, No 1 Val Onyema street, opposite NNPC filing station along control
Time: 10:00 am (WAT)
Gate fee: FREE
At Asorockb, we invest differently, Smarter, and Skillfully…
If you want to Learn to trade with confidence, like the pros, then Asorock Academy is your best option.