#Athletics: Divine Oduduru provisionally suspended for Anti-doping violations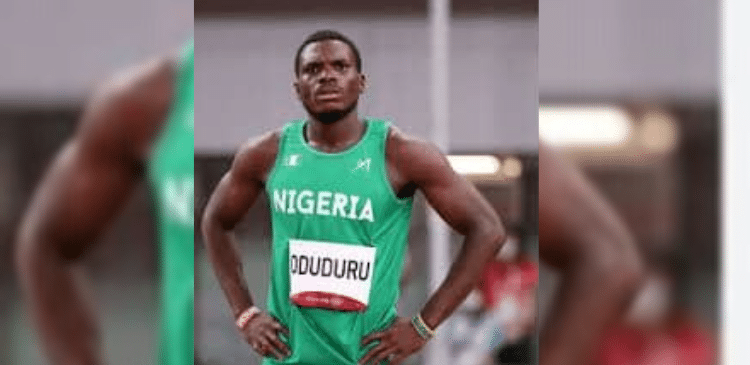 #Athletics: Divine Oduduru provisionally suspended for Anti-doping violations
Nigerian sprinter Divine Oduduru has been suspended from competition indefinitely by the Athletics Integrity Unit, AIU, for two anti-doping violations.
Oduduru, 26, has been charged with "the possession and/or use or attempted use of multiple prohibited substances", the AIU said. It is seeking to impose a six-year ban on Oduduru as a result.
Oduduru's provisional suspension comes a year after his teammate Blessing Okagbare was banned for 11 years for doping in the lead-up to the Tokyo Olympics.
U.S. prosecutors had charged therapist Eric Lira with supplying performance-enhancing drugs to athletes at the Tokyo Games.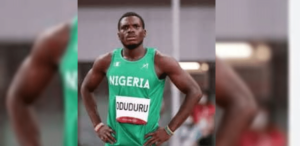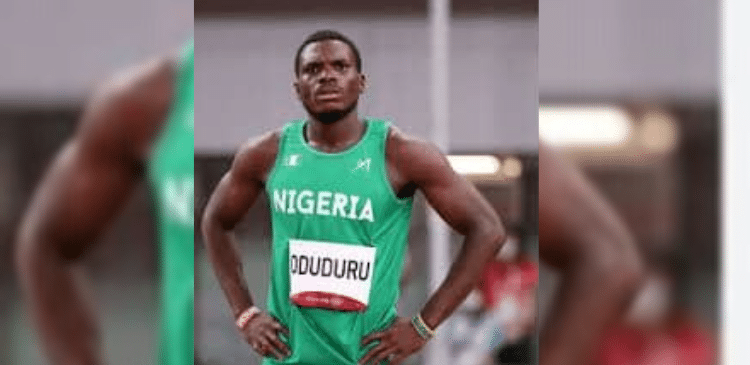 "The complaint against Lira provides specific information regarding persons identified as 'Athlete 1' and 'Athlete 2'," the AIU said in a statement.
 "In February 2022, a sole arbitrator of the AIU Disciplinary Tribunal concluded that they were 'comfortably satisfied' that 'Athlete 1' was Oduduru's teammate, Blessing Okagbare.
"Based on the information in the complaint, including text conversations imaged from Okagbare's mobile phone by the FBI and further evidence obtained from the AIU investigation, the AIU alleges that Oduduru is 'Athlete 2' identified in the complaint," the AIU added.
Oduduru has a personal best of 9.86 seconds in the 100 meters and 19.73 seconds in the 200 meters – a national record.
He was disqualified in the 100 meters heats in Tokyo, where he also reached the 200 meters semi-finals.