Breaking News: Raymond Dokpesi, Pioneer of Nigerian Broadcasting Industry, Passes Away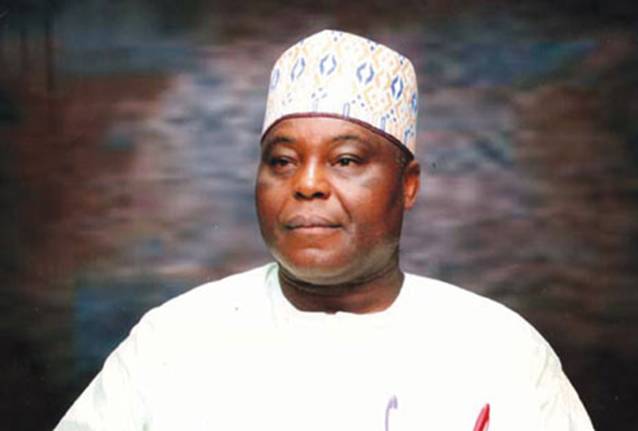 Breaking News: Raymond Dokpesi, Pioneer of Nigerian Broadcasting Industry, Passes Away
In a tragic turn of events, Raymond Dokpesi, a veteran media entrepreneur and pioneer of Nigeria's broadcasting industry, has passed away. The sad news was confirmed by his son, Raymond Dokpesi (JNR), who released a statement on behalf of the family. Dokpesi, 71, suffered a fatal accident while on a treadmill at his Abuja residence on Monday morning. Despite his ongoing recovery from a stroke he had suffered in February, his life was cut short by the unforeseen accident.
Raymond Dokpesi will forever be remembered as a trailblazer in the Nigerian media landscape. In 1993, he made history by establishing Nigeria's first private radio station, Ray Power FM, and African Independent Television (AIT). His visionary leadership and determination paved the way for the deregulation of the broadcast industry in 1992, opening up new opportunities for private players to make their mark in the field. Dokpesi's contributions revolutionized the media landscape, empowering voices and fostering a greater diversity of perspectives.
Beyond his significant achievements as a businessman and media mogul, Raymond Dokpesi was a philanthropist and an ardent advocate for the betterment of his country and community. He dedicated his life to the service of others, leaving an indelible impact on the lives of many. His loss is deeply felt by all who knew him, and his memory will be cherished by his family, friends, and colleagues.
The Dokpesi family expresses their gratitude for the overwhelming outpouring of love and support during this difficult time. They humbly request that you keep them in your thoughts and prayers as they mourn the loss of their beloved patriarch. To allow the family to grieve together, they kindly ask for privacy during this period.
Further details regarding the funeral arrangements will be communicated by the family in due course. In the meantime, let us remember Raymond Dokpesi as a visionary, a compassionate soul, and an inspirational figure who has left an indelible mark on Nigeria's media landscape and beyond.
May his soul rest in eternal peace.
Sincerely,
Raymond Dokpesi (JNR)