#BreakingNews: Umuguma Police Station set Ablaze, Inmates on the run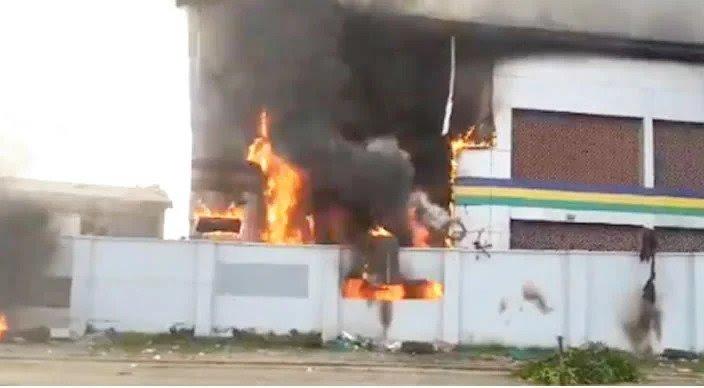 #BreakingNews: Umuguma Police Station set Ablaze, Inmates on the run
Information reaching Quingist Empire has confirmed the burning down of the Police Divisional Headquarters in Umuguma LGA of Owerri West, Imo State.
At about 2:00am this morning, the residents of Umuguma were all awake and alert with fear gripping them while they heard gunshots in Umuguma that lasted for like 2 hours.
Report coming from a native of Umunwanyi Umuguma confirmed that the armed men came at about 2:00am, because that's when they started hearing gunshots, released the people in the cell, and continued shooting till about 3:30am, and later burnt down the Police Station.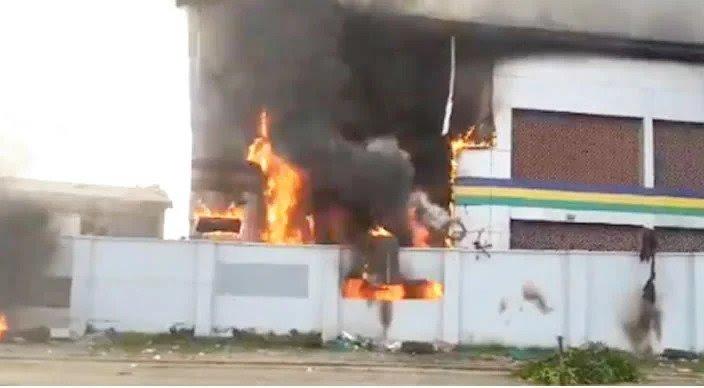 For now, all residents of Umuguma are afraid because what happened last night was a terror.
Casualties have not been confirmed, and the number of inmates on the run has not been accounted for.
More Details Loading