#Religion: Salvation Ministry Holds Special Thanksgiving At Her New Cathedral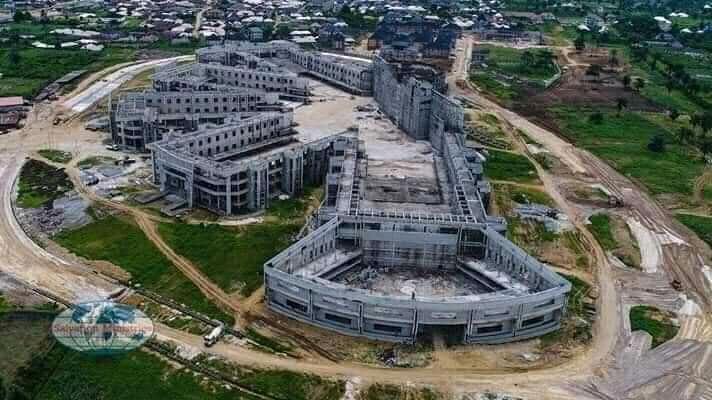 #Religion: Salvation Ministry Holds Special Thanksgiving At Her New Cathedral
Yesterday the presiding pastor and founder of Salvation ministries. God servant pastor David Ibiyeomie, his wife pastor Dr (Mrs.) peace Ibiyeomie, pastors and members of the commission. Gathered at the 5 finger of God cathedral, which is the new global headquarters of salvation ministries. The cathedral which is located at km 10 east west road, Igwuruta, is estimated to sit 120, 000 worshipers in its auditorium. This makes her currently the world largest single church auditorium.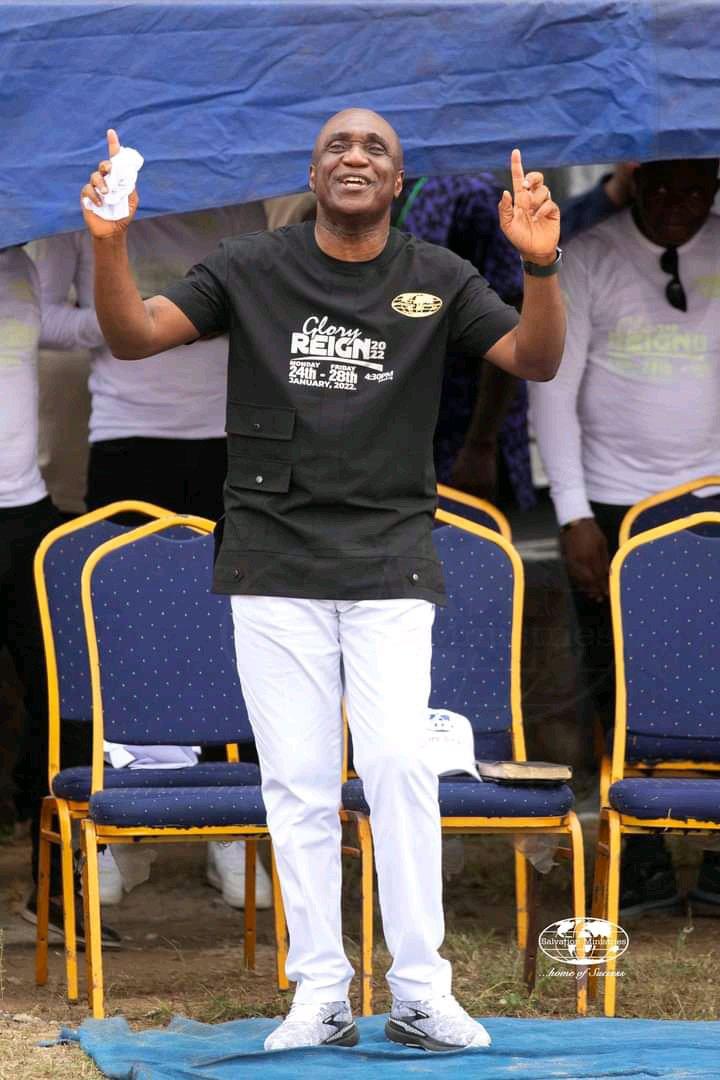 People trooped in from every part of Portharcourt to witness and be part of the thanksgiving which held yesterday.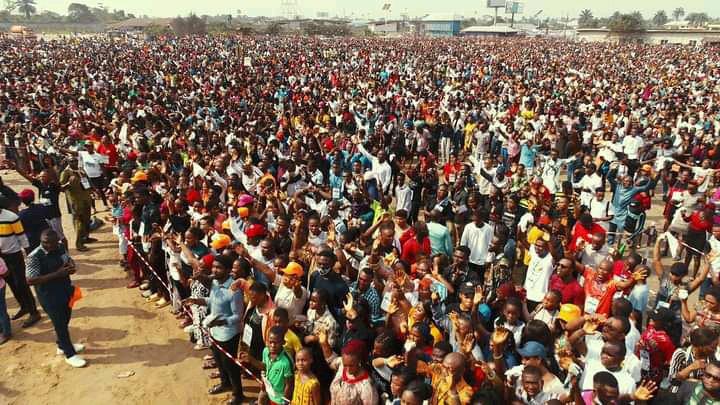 Pastor David Ibiyeomie lead the attendees in series of thanksgiving and praise. He made it known that God is the builder of the church and nobody did anything but God did everything.
From the looks of things, it is possible for the cathedral to be dedicated this year, 2022.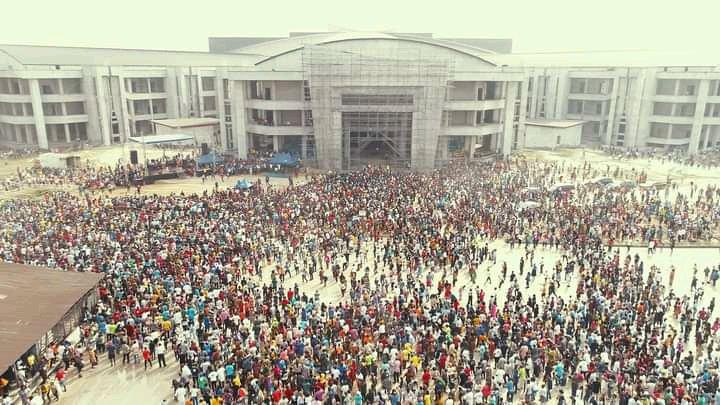 Pastor Ibiyeomie thank the attendees for sparing their time to come despite the short notice. He declared that they won't struggle in their projects. Pentecostal bulletin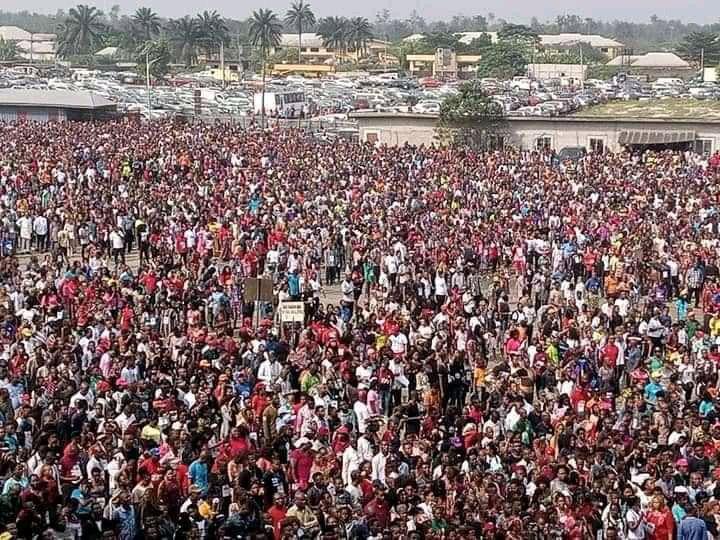 The meeting slowed down human and vehicular traffic on the ever-busy port Harcourt international airport road, due to the heavy surge of people into the venue.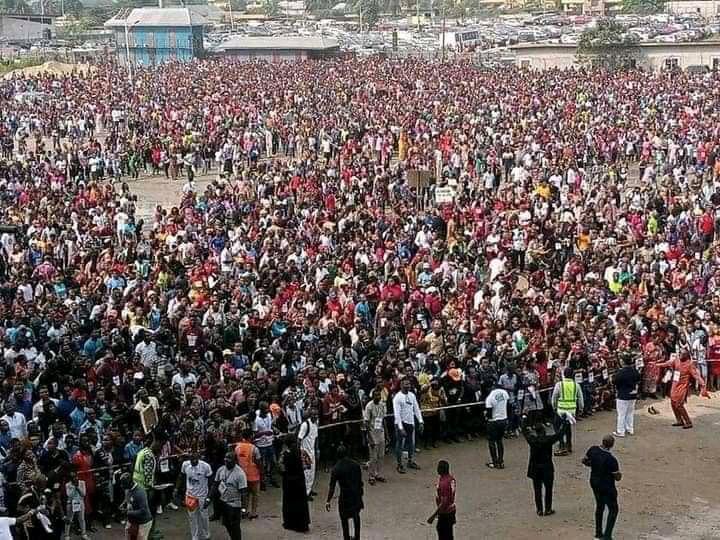 Share with us what you think, your feedback is highly needed.