#ComedyConcert: SwagNation Present Laugh with Swag with Chidex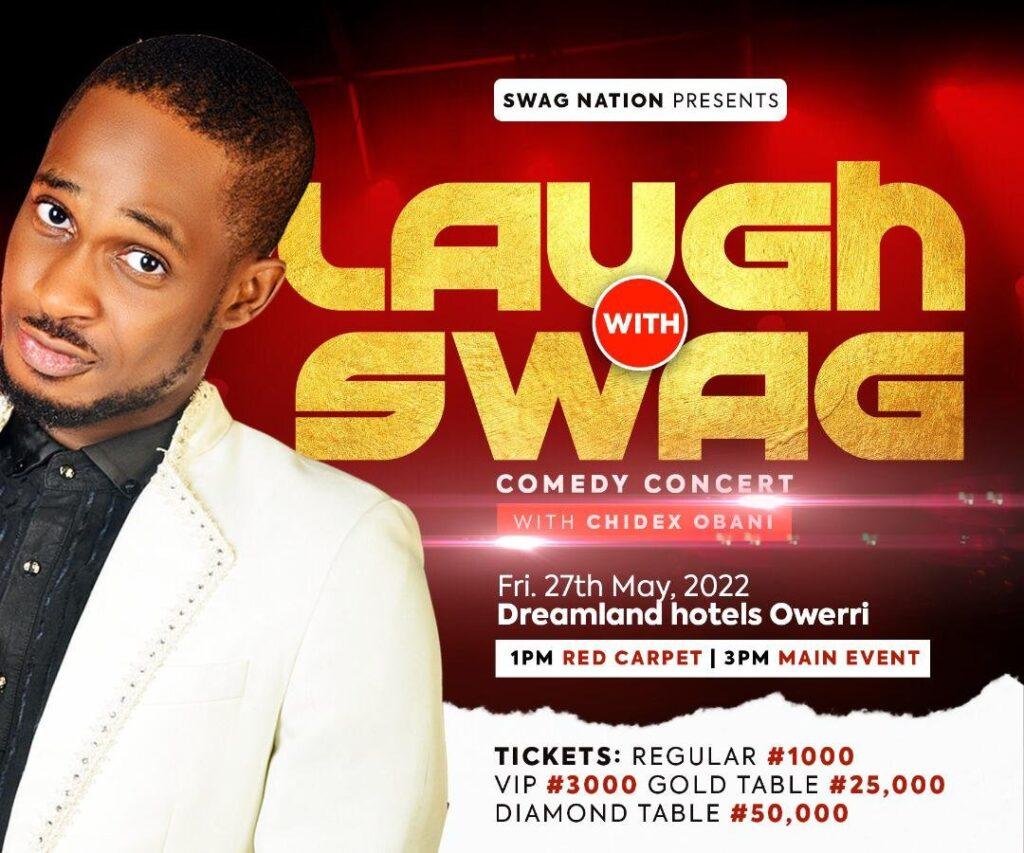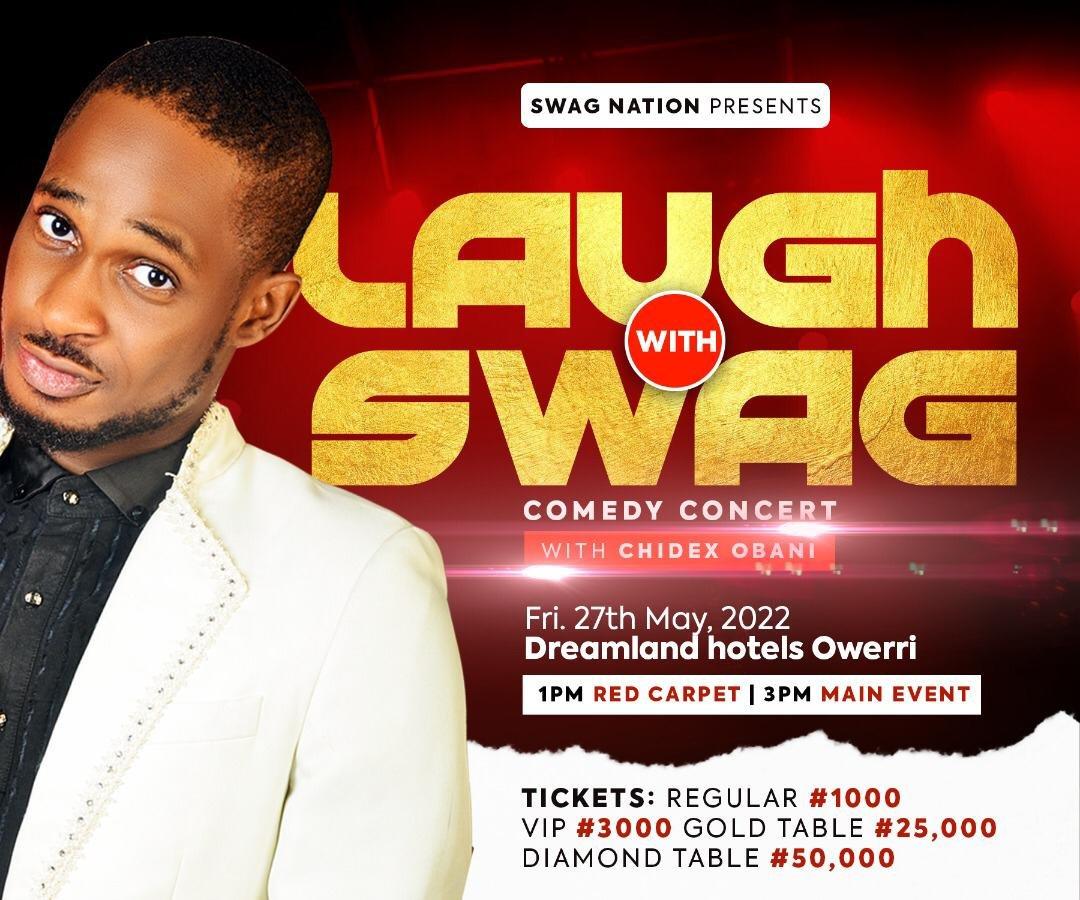 #ComedyConcert: SwagNation Present Laugh with Swag with Chidex
It's happening again in the city of Owerri,
???Create your "I will be there flier" here???
It's another, breathtaking time out aimed at reducing the tension going on in town
Swagnation Present Laugh with Swag with Chidex Obani, the multi talented young star of the Obani Empire
My Owerri, are you ready?
All it set…
It's about to go down, we know say, wahala no dey finish, exactly why you need to laugh with swag…
Yes!!!
Come 27th of May, in the city of Owerri, at 1:00 pm WAT, the red carpet of the much-awaited event will be taking place, you don't want to be told.
Ministering with Chidex to make the show more fun, exciting, entertaining, and educating are
Bossman DaGodMc
Son Of Man
Preye Blakes
Hon Chimdi
Temmie Psalmist
Praiz Prince
Mc Toothpick
Teddy Universe
Prophet Sambo
FrankTalker
Solo P
Deacon Zik
Anoda Mirakle
Anty Fifi
Among many others…
Tickets available are:
Regular: 1k
VIP: 3k
Diamond Table 50k

Laugh with Swag will highlight Comedy, Music, and Lifestyle…
DATE: 27th May, 2022
VENUE: Dreamland Hotel Junction Worldbank, Owerri
TIME: Red Carpet 1 pm,
Main Event: 3 pm dot
For more information call/Whatsapp: +2347039349021