#ComedyConcert: Teddy Universe Present ShowO'clock with the Showman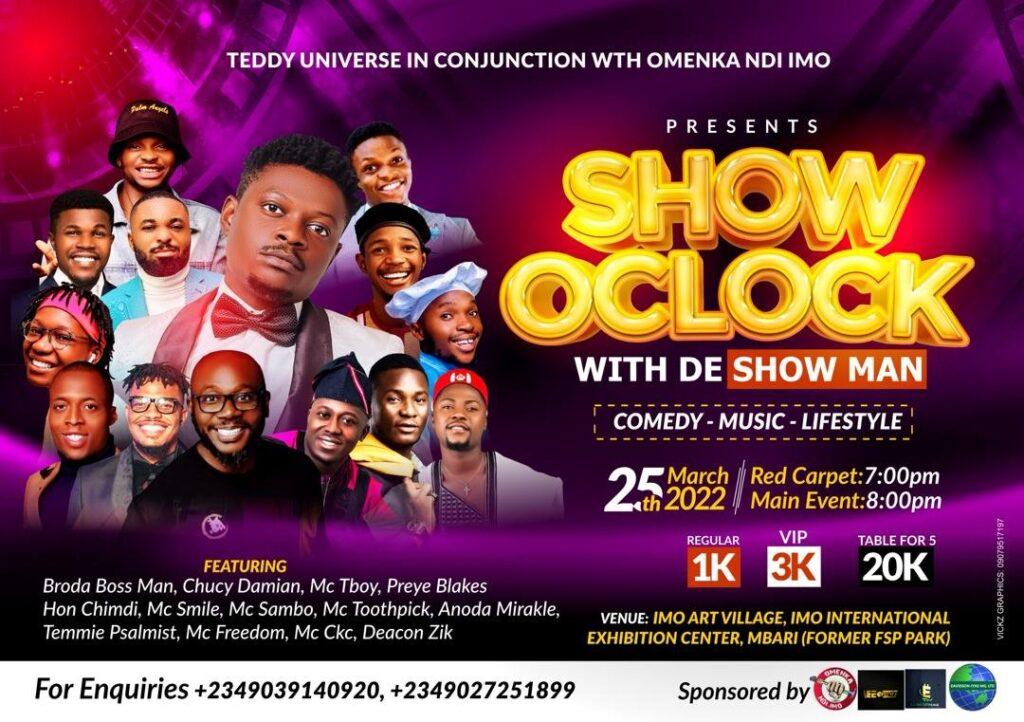 #ComedyConcert: Teddy Universe Present ShowO'clock with the Showman
Owerri, are you ready?
South East are you ready?
9ja how far?
It's about to go down, it's no longer show biz as normal, the showman is here with an extraordinary one…
Yes!!!
Come 25th of March, in the city of Owerri, at 7:00 pm WAT, the much-awaited event will be taking place, you don't want to be told.
Ready to make ShowO'clock with the Showman fun, exciting, entertaining, and educating are
Bossman Dagodmc
Mc Tboy
Chucy Damien
Preye Black-god Blakes
Temmie Psalmist
Hon. Chimdi
Mc Smile
Mc Toothpick
Anoda Mirakle
Mc Freedom
Mc CKC
Mc Sambo
Deacon Zik
Among many others…
Tickets available are:
Regular: 1k
VIP: 3k
Table for 5: 20k

ShowO'clock with the showman will highlight Comedy, Music, and Lifestyle…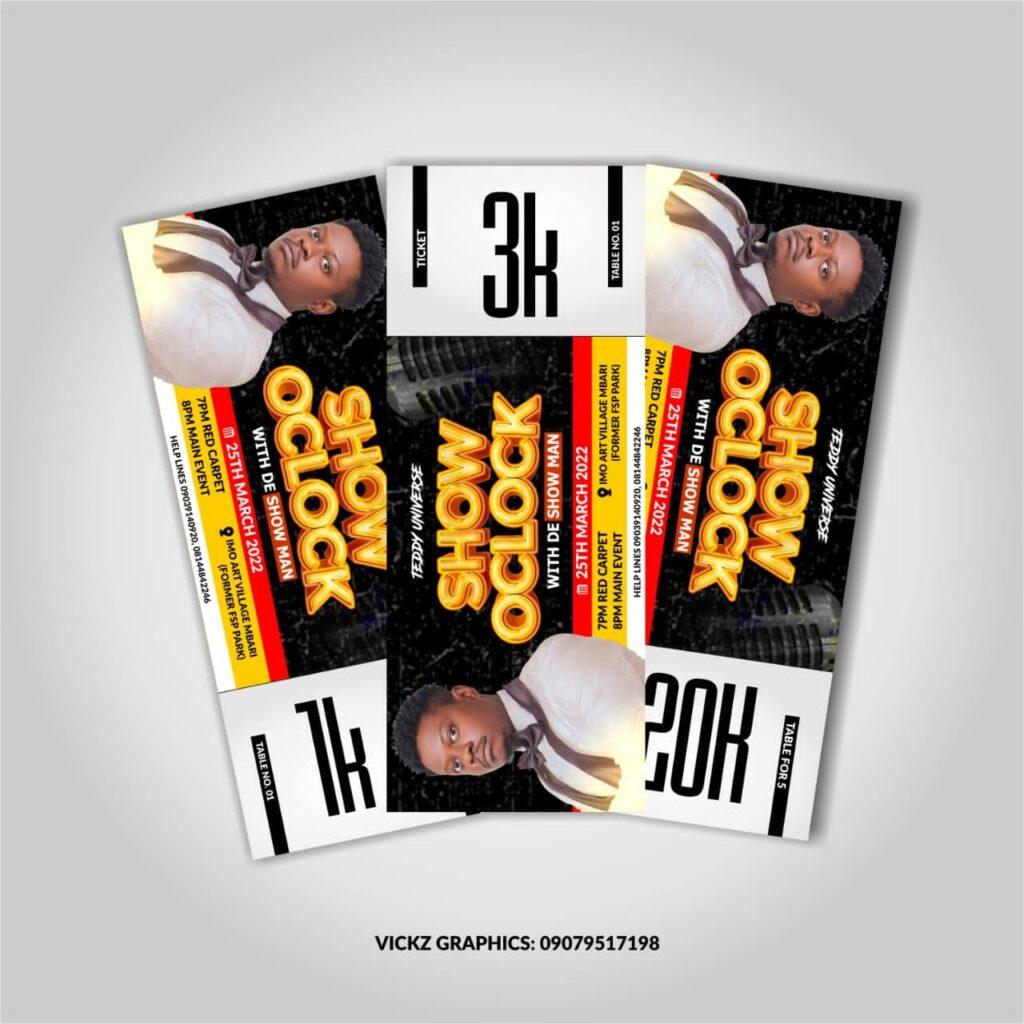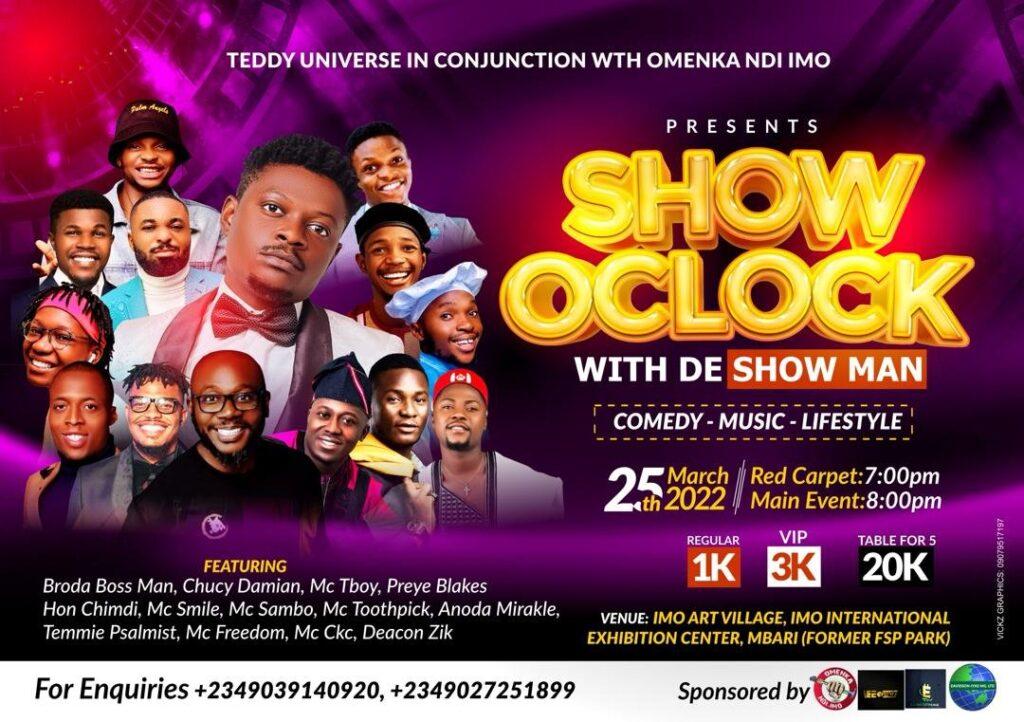 DATE: 25th March 2022
VENUE: Imo Art Village, Mbari Ikenegbu by Maris Junction or Prisons junction Owerri
TIME: Red Carpet 7 pm, Main Event: 8 pm dot
Create your "I will be there Flier" Here???
For more information call/Whatsapp: 09039140920 or 09027251899
#ShowOclockwiththeshowman #TeddyUniverse #quingist #quingistpopcorn #datmediagal #quingistcucumberjuice