Congratulations Dr. Jamie Pajoel on your new appointment as Advisory Board Member of Myles Leadership University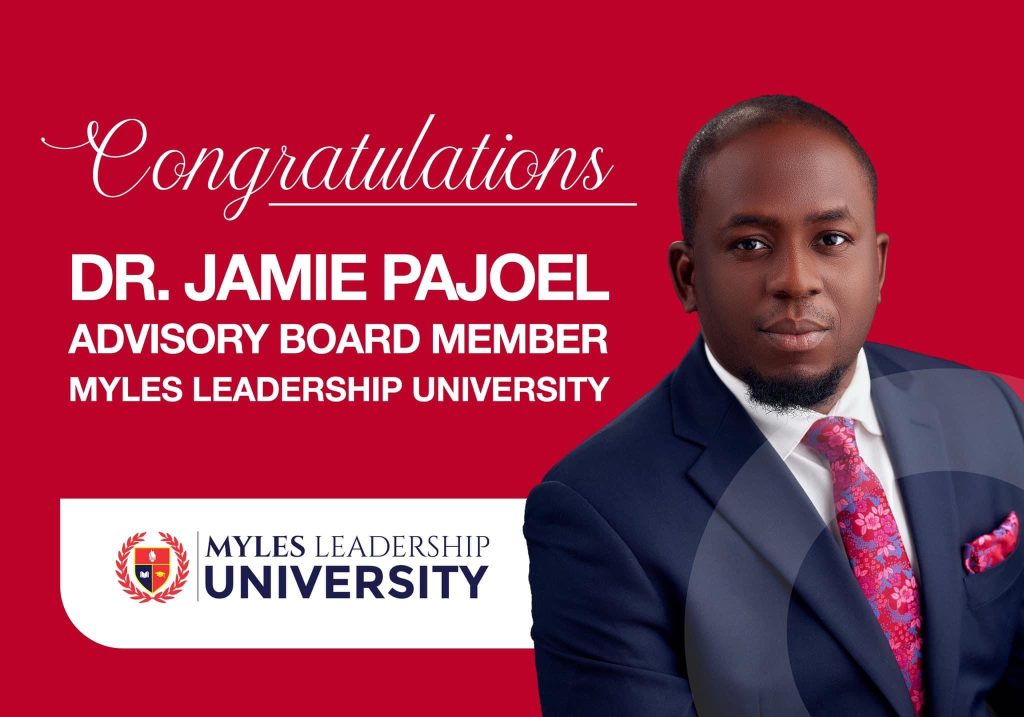 Congratulations Dr. Jamie Pajoel on your new appointment as Advisory Board Member of Myles Leadership University
Dr. Jamie Pajoel, a renowned Global Leadership Development Coach and Chief Strategy Consultant, has recently been appointed as an Advisory Board Member of Myles Leadership University. This prestigious appointment recognizes Dr. Pajoel's significant contributions to the field of leadership development and his commitment to empowering individuals and organizations worldwide.
With extensive experience in designing and implementing corporate training programs, Dr. Pajoel has been instrumental in fostering Human Capital Development and equipping leaders with the skills necessary for success. His unique leadership approach, which encompasses areas such as Organizational Leadership, Emotional Intelligence, and Sales Leadership, has garnered attention from government officials, private institutions, and industry leaders alike.
As the President of Legislative Leadership Education (LLE) Incorporated, Dr. Jamie Pajoel has played a pivotal role in helping legislators and emerging legislators enhance their leadership and legislative skills. Through this organization, he has facilitated the development of effective leaders, informed decision-makers, and astute policy analysts, contributing to the betterment of governments and societies.
Furthermore, Dr. Jamie Pajoel's dedication to promoting education extends to Vantage Canadian College, an institution that brings Canadian education to Nigeria through its Ontario Secondary School Program. By providing access to quality education, he is empowering young individuals to excel academically and become future leaders in their respective fields.
In addition to his leadership roles, Dr. Pajoel is the Chairman of Vantage Group, which encompasses Vantage Heights Capital, a prominent real estate and investment company in Canada, as well as Vantage Consulting and Vantage Certifications. These ventures highlight his versatile expertise and his commitment to driving growth and success in various industries.
As the founder of Jamie Pajoel International (JPI), Dr. Jamie Pajoel is bridging the leadership gap in Africa through his prestigious Leadership Development Organization. Through initiatives like the JPI ANNUAL LEADERSHIP CONFERENCE, he is nurturing a new generation of African leaders and providing them with the tools and resources needed to thrive in a globalized world. Moreover, JPI is actively involved in supporting families, offering education scholarships, facilitating global exchange programs, and providing funding opportunities for young entrepreneurs.
Dr. Jamie Pajoel's impact extends beyond training and development programs. He has been invited to deliver speeches and participate in leadership programs at renowned institutions such as Johns Hopkins University, Carey Business School, and the African Union Headquarters. His expertise and insights have also been recognized at the highest levels, including the United States Embassy in Abuja, Nigeria, and the World Bank Summit in Washington, D.C.
As an accomplished author, Dr. Pajoel has penned several influential books, including "Executing with Excellence," "Building Strong Institutions," "Workplace Leadership," "Breaking the Cycle," and "Less Is More." Through his writings, he shares practical wisdom and actionable strategies that empower leaders to navigate complex challenges and drive meaningful change.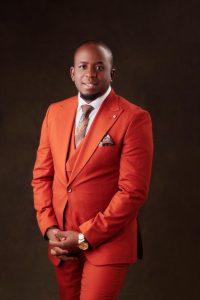 With his appointment as an Advisory Board Member of Myles Leadership University, Dr. Jamie Pajoel's expertise and visionary leadership will further enrich the institution's mission of developing outstanding leaders. His extensive knowledge, global experience, and dedication to empowering individuals make him a valuable addition to the university's advisory board.
As we congratulate Dr. Jamie Pajoel on this well-deserved appointment, we eagerly anticipate the positive impact he will continue to make in the realm of leadership development, both locally and globally. His commitment to nurturing the next generation of leaders is an inspiration, and we look forward to witnessing the transformative outcomes of his contributions at Myles Leadership University.
Congratulations once more…