Congratulations to Rev. CNN on your award, it's well-deserving…
The Special Adviser to Imo State Governor on Religious Affairs, Very Rev. CNN Nwanebu receives an award of Honor from Diocese of Owerri, Anglican Church of the Holy Spirit in Control New Owerri
The award of honor was presented to Very Rev. Dr. Chidi N. Nwanebu (CNN) as a Vessel of Authority on Sunday, the 31st of October 2021.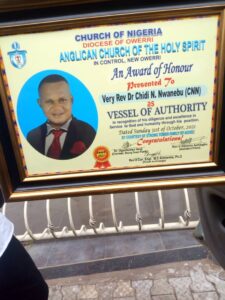 Rev CNN was indeed grateful that he was found worthy of such honor…
He vowed to do his best in carrying out his duties and asked all other clergymen to join in as he does his part, they should also do their part to keep Imo United and peaceful.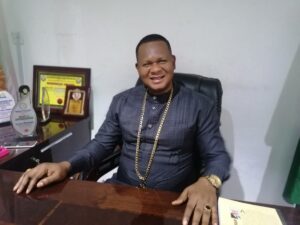 Congratulations to an SA extraordinary…