Create your "I will be there" for World Bank Praise Night 5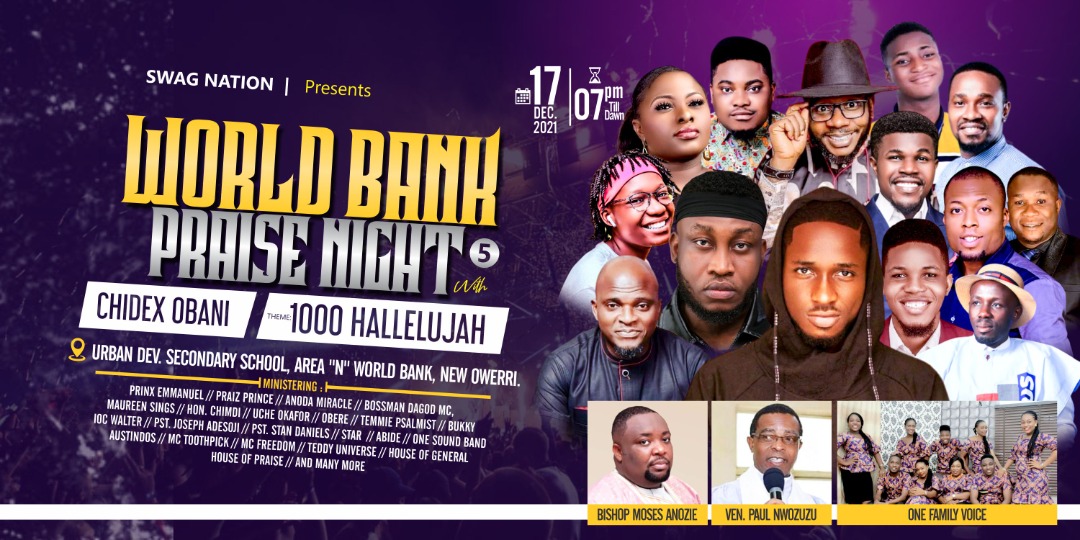 Create your "I will be there" for World Bank Praise Night 5
A night of 1,000 hallelujah
I will be at World Bank Praise Night 5 on December 17th…
??????????
☝☝☝☝☝☝☝☝☝☝
World Bank Praise Night 5 is organized by Chidex Obani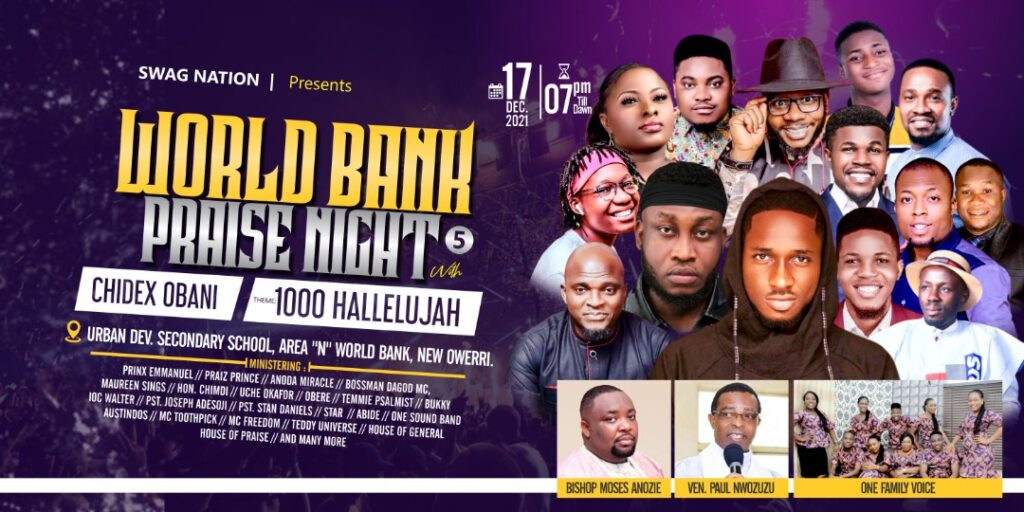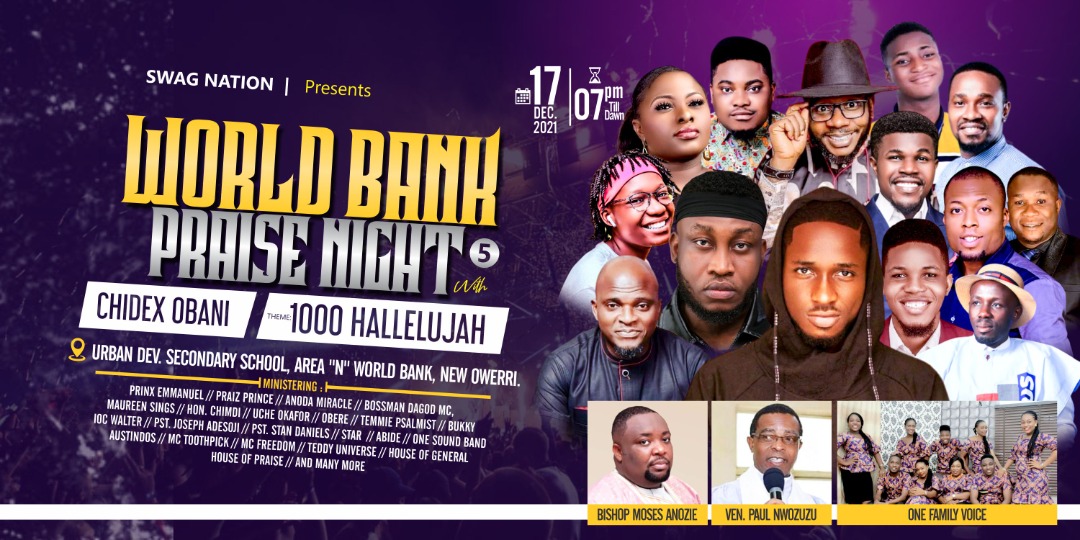 DATE: 17th December 2021
VENUE: Urban Development Secondary School, Area N, WorldBank New Owerri.
TIME: Red Carpet 7 pm
Main Event: 8 pm
---
PERFORMING GUEST
Bishop Moses Anozie
Ven. Paul Nwaozuzu
Maureen Sing
One Family Voice
Adesoji Joseph
Hon Chimdi
Praiz Prince
Temmie Psalmist
Williams Dera
Olivia De Worshiper
Onyeze Praise
Stan Daniels
Baba K
Tabitha Sings
Mista Max
Faithful Anozie
Obere Nwa Jesus
IOC Walter
Bossmandagodmc
Teddy Universe
Anoda Mirakle
Mc Kfresh
Deacon Zik
Mc Solo P
Mc Chizzy
Son Of Man
Mc Toothpick And Many More.
---
For more enquire Call +2347039349021
See you soon