#Disability: Force personnel bully Physically Challenged persons at Alvan Ikeoku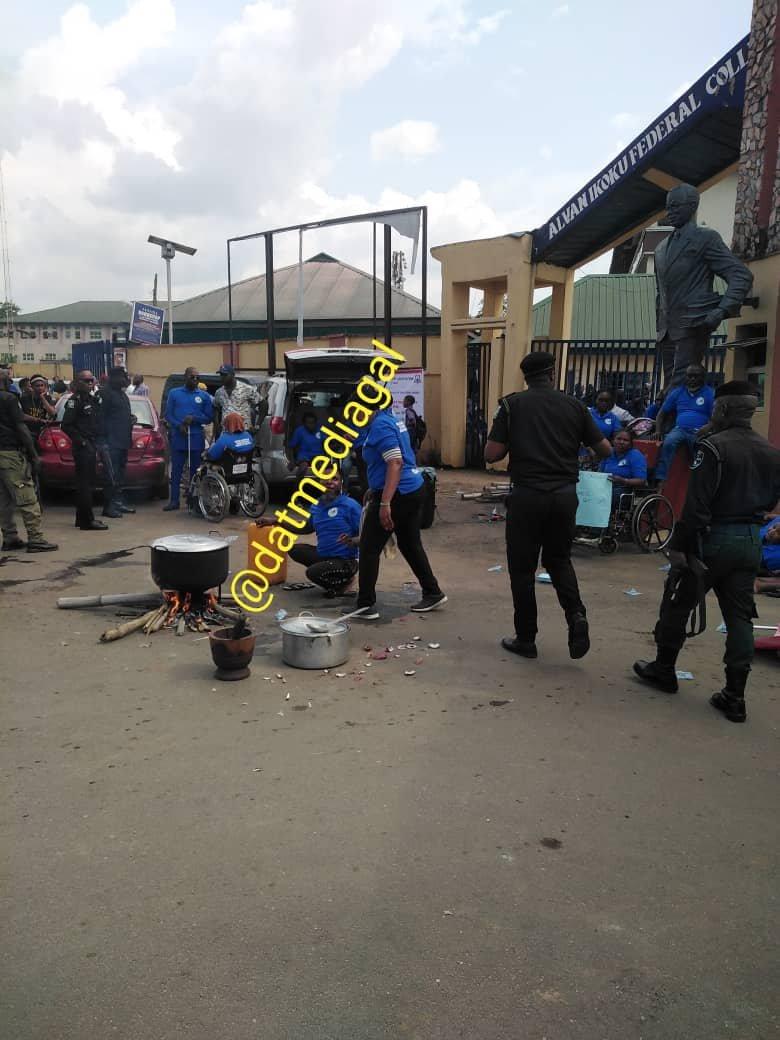 #Disability: Force personnel bully Physically Challenged persons at Alvan Ikeoku
Physical Challenged staff of Alvan Ikeoku Colleges of education lecturers begin strike today
The above mentioned persons today commence their strike in demand of their right and justice for their special citizens
Information reaching Quingist Empire confirmed that the above mentioned body were left out during the share of employment slot.
According to our source, "it was a pitiful sight to behold as Police, and army were invited against these physically challenged persons that were simply demanding for their right, recently slots were given for fresh employments and the physically challenged group were not given any, they were left out, they only came out to demand for fair judgement and they were treated like thrash"
Normally, when such thing happens, there is a round table meeting and compasations are made not sent force persons to bully them.
This is all shades of wrongs and the school provost and registrar are at the forefront of this.
We at Quingist Empire are against any kind of violence against human and this is one of them.