En route to see social media bf, Lady discovered he blocked her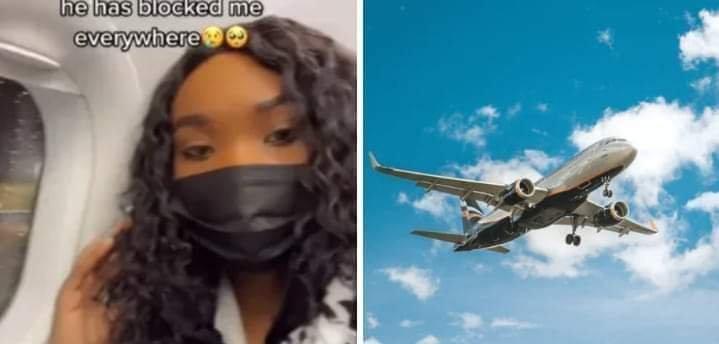 En route to see social media bf, Lady discovered he blocked her
Lady Traveling To Meet A Man She Met Online Discovers Mid Flight That She's Been Blocked
A beautiful lady has taken to social media to share her predicament after traveling to meet a stranger she met online.
She revealed that she and the man have been chatting online and they made arrangements for her to fly out to meet him for the first time.
However, while she was on the flight which lasted for more than 7 hours, the young lady discovered that the stranger she was hoping to meet blocked her on all platforms.
The lady shared a video of herself aboard the plane and wrote; "Guys I have traveled 7 plus hours to go meet this stranger we met online and he has blocked me everywhere."