#ENF: Esther Nlem Foundation Celebrates Children's Day With The Children At Ibiono Ibom in Akwa Ibom State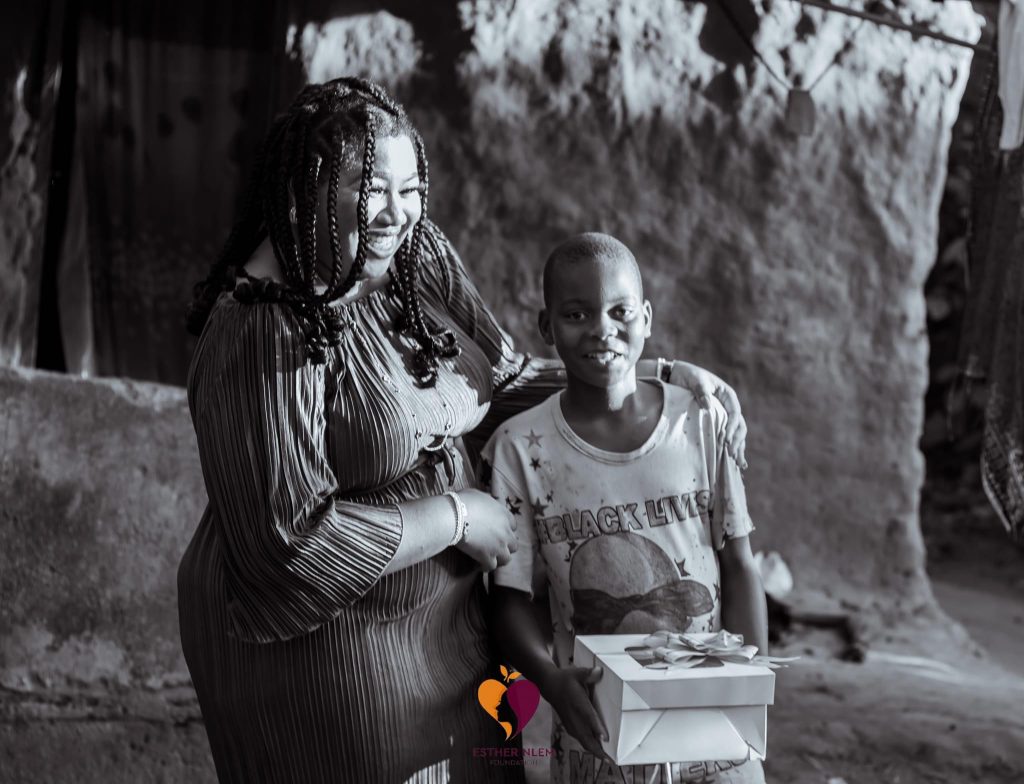 ????ESTHER NLEM FOUNDATION CELEBRATES CHILDREN'S DAY WITH THE CHILDREN AT IBIONO IBOM IN AKWA IBOM STATE ????
On this special occasion of Children's Day, the Esther Nlem Foundation lead by Queen Esther embarked on a heartwarming mission to bring joy and happiness to the children of Ibiono Ibom in Akwa Ibom State.
Children's Day is a momentous celebration dedicated to honoring and appreciating the innocence, potential, and dreams of children all over the world. It serves as a reminder of the vital role we play in nurturing and empowering the youngest members of our society.
The Esther Nlem Foundation recognizes the significance of providing children with love, care, and support to help them grow into compassionate and confident individuals. With a vision to make a positive impact in the lives of children, the foundation organized a remarkable event in Ibiono Ibom.
The day was filled with laughter, excitement, and a sense of togetherness as the children gathered to celebrate their special day. The Esther Nlem Foundation, along with friends, supporters, and partners, ensured that the children felt cherished and loved.
The foundation's beautiful box of goodness, generously provided by sponsors and supporters, brought smiles to the faces of over 100 children. Their eyes sparkled with delight as they received gifts, experiences, and life lessons that will stay with them for years to come.
A special thank you goes to those that went out of their way to make this day a success, the like of Jamie Pajoel for his sponsorship, the support from Sound Mind, Ubong Brownson Iwok, Onyeka Felix, and Love Tales (Experiences and Lessons) was truly heartwarming and made the event even more memorable.
The Esther Nlem Foundation expresses deep gratitude to all those who joined hands in making this event a resounding success. Their love, generosity, and dedication to serving humanity have left an indelible mark on the lives of these children.
As the foundation reflects on this meaningful celebration, they are inspired to continue their mission of creating awareness, bringing innovation, and transforming lives in the hospitality industry. Through their efforts, they aim to empower more children, ensuring they have the opportunities and support they need to thrive.
Children are the future and the hope of our society. Their innocence, imagination, and dreams inspire us to create a world where every child is given the chance to shine. The Esther Nlem Foundation is committed to making a positive difference in the lives of children, one step at a time.
On this Children's Day, let us all join hands and celebrate the children who bring us boundless joy, hope, and inspiration. Together, we can nurture a brighter future and create a world where every child's potential is recognized and cherished.
Here's to the children, their dreams, and a future filled with endless possibilities.
Happy Children's Day! ????????✨
Photo Credit: Eunice Adaku Duru
27/05/2023