#EUCHOMES: With BROOKSVILE your dreams of becoming a LANDOWNER can be Actualized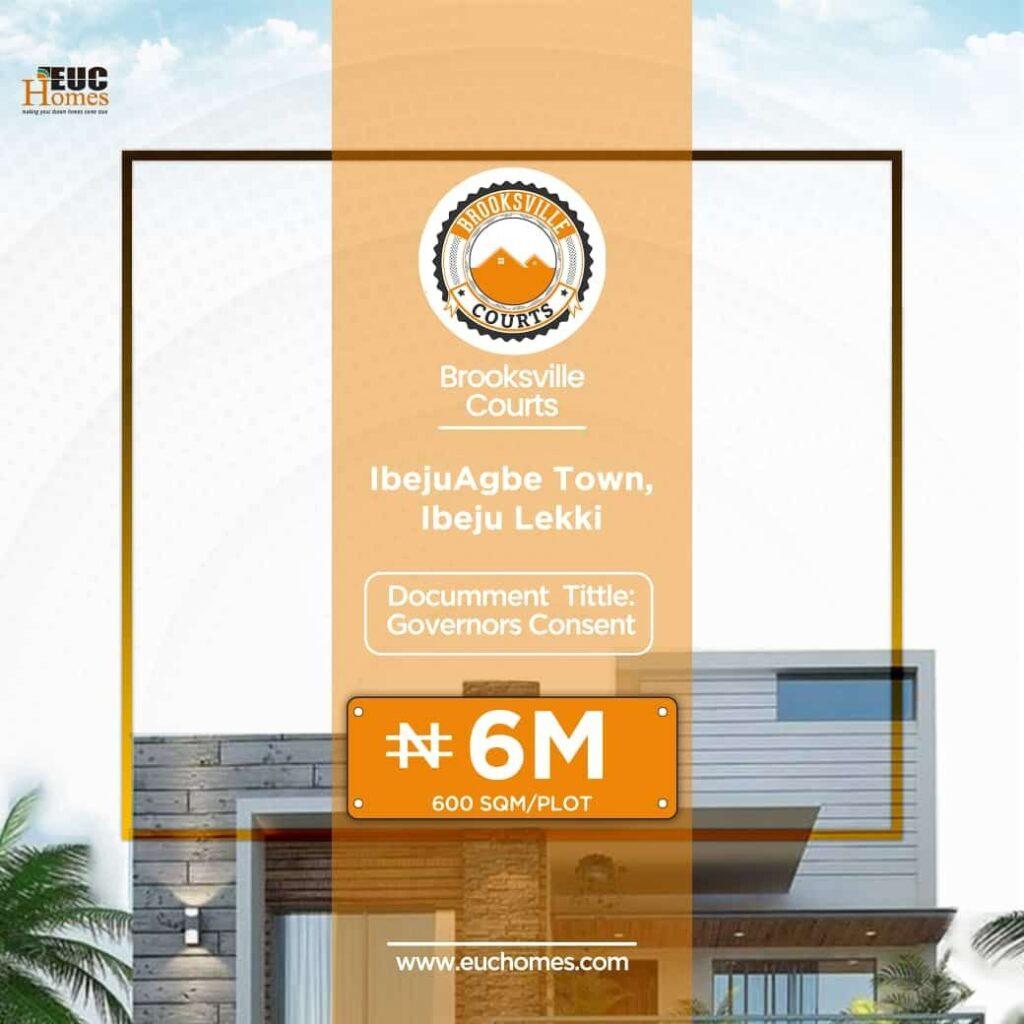 #EUCHOMES: With BROOKSVILE your dreams of becoming a LANDOWNER can be Actualized
It is a comfortable feeling to know that you stand on your own ground. Land is the only thing that CAN'T FLY AWAY ??
INTRODUCING ✨✨
BROOKSVILE COURTS
IT is located in IBEJUAGBE TOWN IBEJU LEKKI LAGOS STATE, THE DUBBED DUBAI OF AFRICA..
I mean everyone would love to own a part of heaven on earth ?? not only that but it has so many Infrastructures and opportunities you don't want to miss??
A SERENE, LUXURIOUS AND UNIQUE ENVIRONMENT WITH A TOUCH OF GOLD because only ROYALTIES LIKE YOU deserve to own a part.
Hurry now and be a BROOKSVILE COURTS LOCAL today with just 6M your dreams of becoming a LANDOWNER ?️ can be Actualized.
NOTE: WE ARE STILL IN THE ERA OF BUY 3 PLOTS GET 1 FREE
FOR MORE ENQUIRIES CALL
08171947272
09080030000
08104645436
EUC HOMES ??