Exciting Announcement! Hurry now and create your personalized I will be there for JesusSquad 03 DP now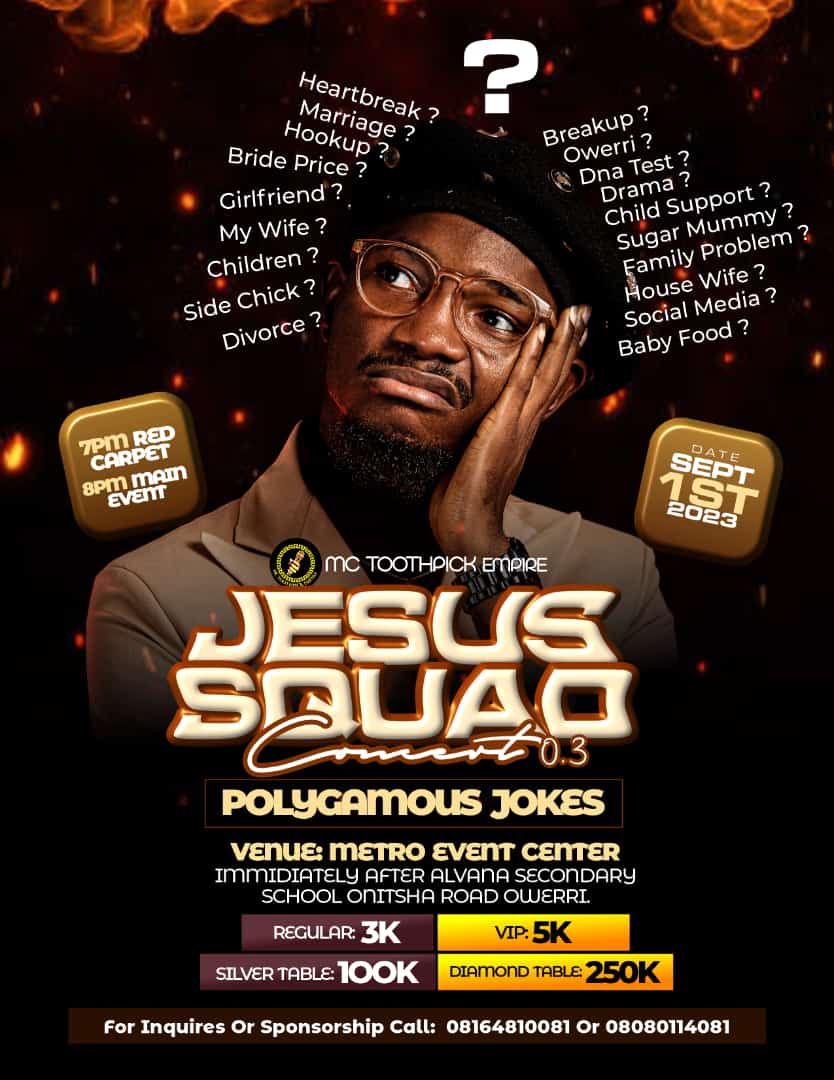 Exciting Announcement! Hurry now and create your personalized I will be there for JesusSquad 03 DP now
Get ready for an unforgettable experience at the highly anticipated JESUS SQUAD CONCERT! ???? Secure your tickets today and be a part of this incredible event that promises to uplift and inspire!
Ticket Details:
Regular: ₦3,000
VIP: ₦5,000
Silver Table: ₦100,000
Diamond Table: ₦250,000
To reserve your tickets, follow these easy steps:
Create your I will be thereI will be there
Make online payments to secure your spot.
Account details: 8310417939, Mc Toothpick Empire, Moniepiont.
Send proof of payment to 08164810081.
Physical ticket outlets are available, providing you with an additional option for ticket purchase.
Don't miss out on this incredible opportunity to join the #jesussquadconcert at the #metroeventcenter on September 1st. Get ready for an uplifting experience that will leave you inspired and filled with joy!
Book your tickets now and get ready to be part of an unforgettable event! #jesussquadconcert #metroeventcenter #1stsept