#FBI indicts Nigerian of stealing US university's $1.4m.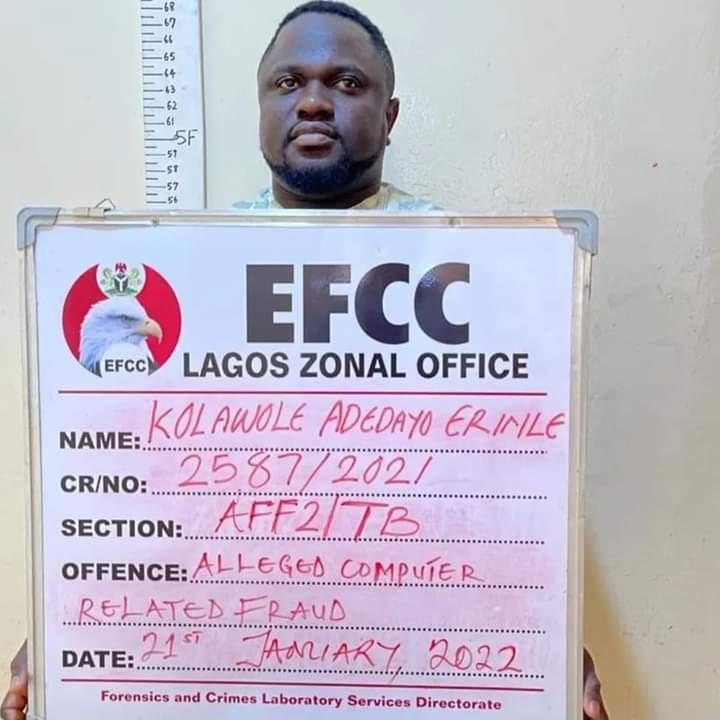 #FBI indicts Nigerian of stealing US university's $1.4m.
A Nigerian named Kolawole Erinle has been indicted for allegedly defrauding Kansas City University of Medicine and Biosciences in the United States of $1.4m.
An agent of the Federal Bureau of Investigation, Mr Ayotunde Solademi, on Tuesday, Feb. 7, told an Ikeja Special Offences Court how Kolawole Erinle allegedly defrauded Kansas City University of Medicine and Biosciences by spoofing, a form of cybercrime attack that targets businesses using forged sender addresses.
Solademi, led in examination in chief by the EFCC counsel, Temitope Banjo, told the court that KCUMB underwent a major construction project with a construction company called J.E.Dunn in Kansas City sometime in 2019 and the university made a wired transfer of approximately $1.41m to an account that it believed belonged to J. E. Dunn.
He said, "On March 27, 2019, J.E. Dunn contacted KCUMB asking about the payment for the pending invoices and KCUMB replied that the payment has been made.
"On March 28, 2019, Dunn confirmed that they did not receive payment.
"It was later found out by both parties that somebody changed the wire transfer details for Dunn using a fake email domain jedunn.org whereas the real domain name for the construction company is jedunn.com.
"After this, the case was reported to the FBI and an investigation carried out showed that the email account of Dunn's Chief Financial Officer was spoofed."
He said the wire transfer of $1.41m made by KCUMB entered into a Bank of America account with an account number ending with 6843 on March 5 2019.
He added, "On that same day, somebody accessed that account and wired $850,000 to a Diamond Bank account (now Access Bank) ending with 4471.
"The next day, which was March 6, 2019, somebody still accessed the same Bank of America account and wired $560,000 to the same Diamond Bank account in Nigeria."
He added that after all the findings, the FBI sent a petition to the EFCC for further investigation.
The defendant, however, pleaded not guilty to the charge.
The judge adjourned the case until Friday, Feb. 10, for continuation of the trial.