Former Finance Minister Zainab Ahmed Affirms Nigeria's Capacity to Service N46tn Debt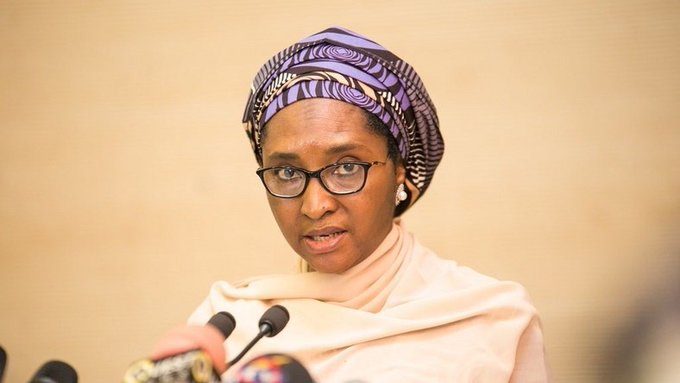 Former Finance Minister Zainab Ahmed Affirms Nigeria's Capacity to Service N46tn Debt
Mrs. Zainab Ahmed, the former Minister of Finance, Budget, and National Planning, has emphasized that Nigeria possesses the necessary capacity to repay its debts, asserting that the country's public debts remain sustainable.
During her valedictory ceremony in Abuja, Ahmed highlighted the government's commitment to meeting its debt service obligations despite revenue challenges. She cited post-financing assessments that indicate an adequate capacity to repay loans.
However, at the launch of the World Bank's Nigeria Development Update titled "The Urgency for Business Unusual," the finance minister acknowledged the difficulties Nigeria faces in servicing its debt. She acknowledged the struggle, stating that revenue growth has been outpaced by the rising expenditure, leading to a challenging situation.
The World Bank's "Macro Poverty Outlook for Nigeria: April 2023" brief echoed this sentiment, pointing out that Nigeria's persistent fiscal deficit has worsened the nation's public debt burden. In 2022, 96.3% of government revenue was allocated to debt servicing. The World Bank projected that debt servicing would consume 123.4% of the Federal Government's revenue in 2023.
Despite these challenges, Ahmed emphasized the importance of swift monetary and fiscal responses to facilitate a prompt economic recovery.
Reflecting on the accomplishments of her ministry over the past eight years, Ahmed highlighted the implementation of comprehensive measures aimed at mitigating the adverse impact of the pandemic and revitalizing the economy.
She mentioned the use of various fiscal instruments, such as tax relief measures, to alleviate the burden on businesses and vulnerable households.
Ahmed stressed that the incoming finance minister would need to think innovatively to address the economic challenges inherited. Economic diversification remained a top priority for Nigeria, with development plans encompassing initiatives focused on infrastructure development, reducing dependence on oil, addressing inequality and unemployment, establishing strong institutions, and improving governance.
Despite the complexities associated with debt servicing, Zainab Ahmed's assertion of Nigeria's capacity to repay its debts provides a glimmer of hope for the country's financial future.