Fostering a New Vision: Media Briefing with Imo State's PDP Governorship Candidate, Sam-Daddy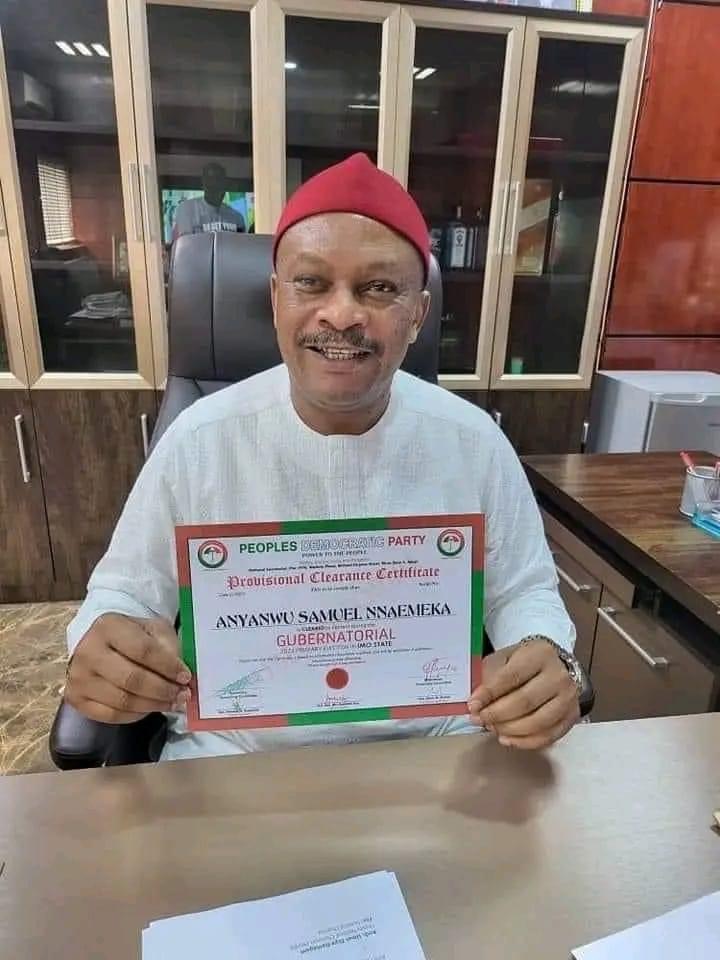 Fostering a New Vision: Media Briefing with Imo State's PDP Governorship Candidate, Sam-Daddy
A landmark media briefing illuminated the political landscape of Imo State as Quingist Empire and other esteemed media outlets converged to engage with Distinguished Senator Samuel Nnaemeka Anyanwu, fondly known as Sam-Daddy, the Governorship candidate of the Peoples Democratic Party (PDP).
The event which took place at Samdaddy's home was graced by notable personalities, including Sam-Daddy's Deputy, Hon. Jones Onyeriri, Evangelist Michael Ikoku, and Dr Emeka Onyema among others.
With Imo state's future in focus, Sam-Daddy eloquently charted the path forward. He addressed the burning issue of security, revealing his strategic plans to tackle the challenge head-on. The candor and depth with which he outlined his approach reflected his commitment to the state's safety.
Furthermore, the media briefing unveiled his vision for an administration built on transparency. Sam-Daddy articulated his commitment to an open government that prioritizes the welfare of the people, fostering a strong bond between leadership and the governed.
As the event concluded, the media outlets were left with a profound understanding of Sam-Daddy's aspirations and the promising trajectory he envisions for Imo State. The dialogue symbolized a significant step towards informed decision-making in the upcoming elections, embodying the essence of democracy.
With the dawn of a new era in Imo State's political landscape, the media briefing with Sam-Daddy echoed the power of dialogue, transparency, and visionary leadership in shaping the destiny of a state on the brink of transformation.