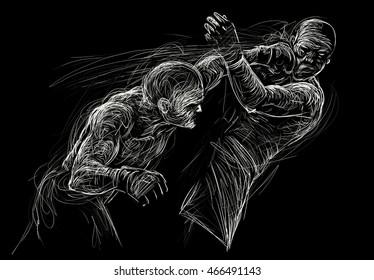 #Gossip: Activist threatens to Jim Iyke Facebook User.
Ever since Jim Iyke beat up Uche madukwa his fellow actor for dragging him online. People now use that his name as a phrase when they want to beat or deal with someone.
Though it was discovered later to be a publicity stunt the phrase remain intact.
It all started when a Facebook users Ekechi Kingsley warned his followers of Chinmark. Narrating the story to his followers in pidgin he said:
' because I tell you say this Chinmark matter e get as e be, make u comot body for now so that all the good things you have done in the past will not be in vain and I give you eg of segalink.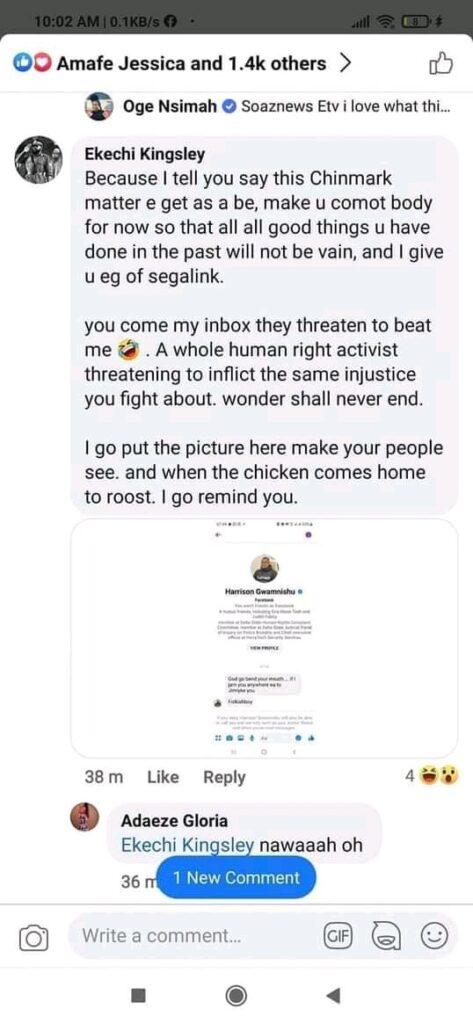 you come my inbox dey threaten to beat me. A whole human right activist threatening to inflict the same injustice you fight about. Wonders shall never end.
I go put the picture here make people see. and when the chicken comes home to roost I go remind you'
Sharing a screenshot of his conversation with the activists who happens to be Harrison Gwamnishu a member of delta human right complain committee, Member of Delta state judicial panel of inquiry of police brutality and chief executive office at Harry Tech Security Services. Mr Harrison Gwamnishu is indeed a high profile Nigerian citizen.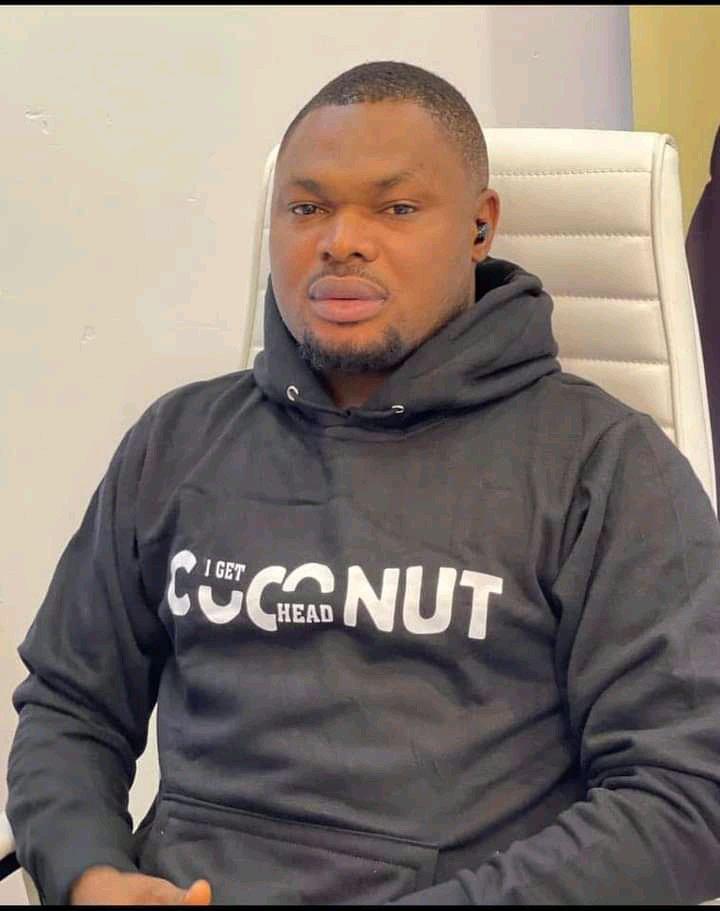 Mr Harrison Gwamnishu said
'God go bend your mouth……if I jam you anywhere na to Jim Iyke you.
folkishboy.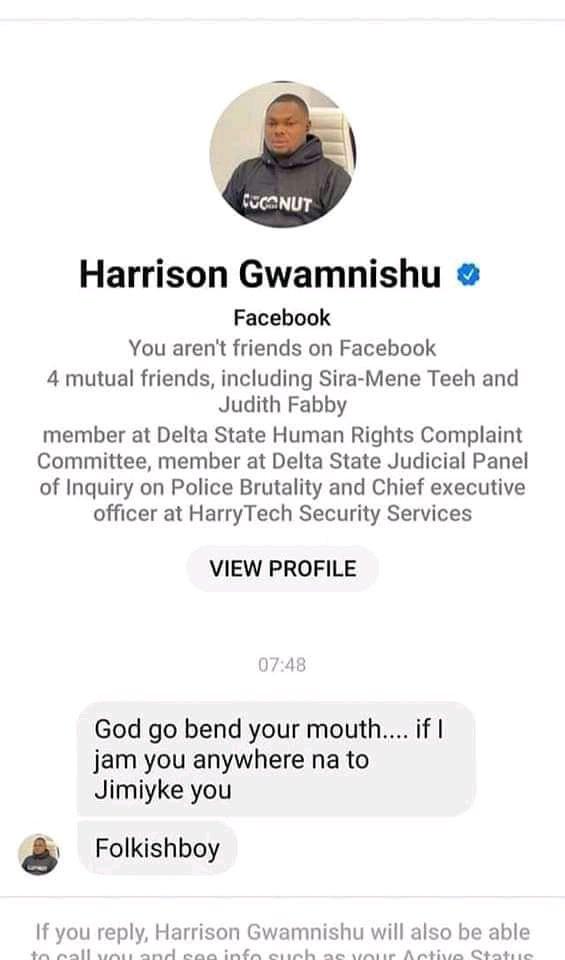 Some Facebook users reacting to the post said Mr Harrison action is wrong and slammed him for his negative comment.
what do you think about this? Share with us