#Hammer: Dr. Linda Iheme, Mr. Macaroni, Bimbo, Etinosa, and Deyemi headline 'HAMMER' Movie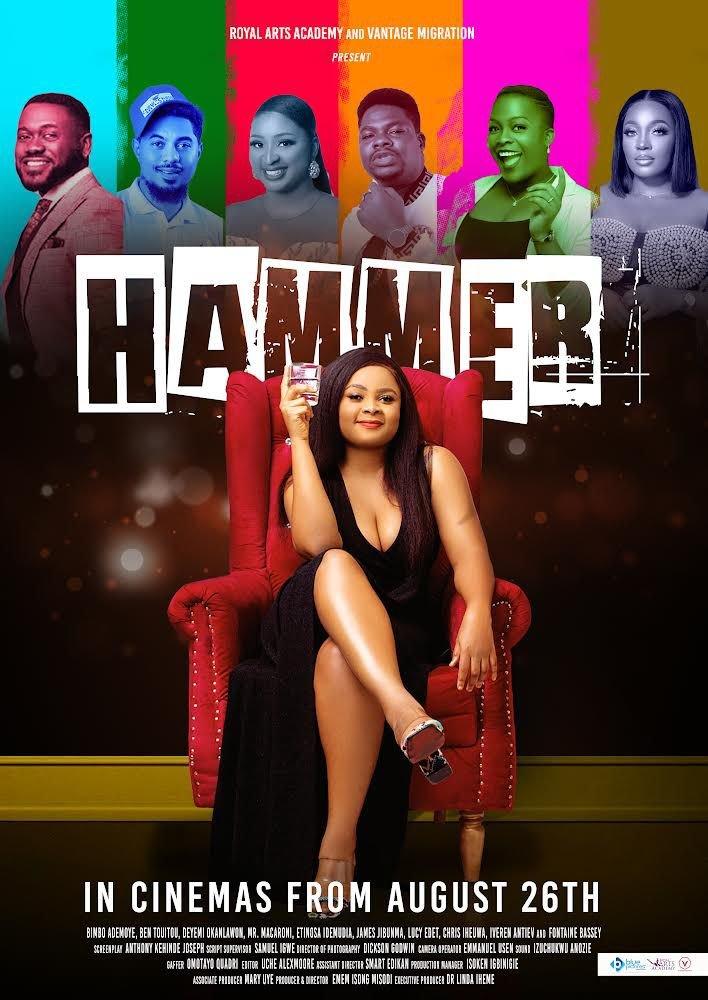 #Hammer: Dr. Linda Iheme, Mr. Macaroni, Bimbo, Etinosa, and Deyemi headline 'HAMMER' Movie
Dr. Linda Iheme of Vantage Migration in Conjunction with Royal Arts Academy, is set to shock movie lovers on the latest addition to the great movie collection.
The movie titled Hammer, is featuring the likes of Bimbo Ademoye, Deyemi Okanlawon, Mr. Macaroni, Benjamin Touitou, Etinosa Idemudia, and Chris Iheuwa among many others.
A story based on a system that gives you reasons to give in or give up, that also gives you more than a million reasons to keep going or give up?
What will you do?
Will you choose to Run 'Japa' or by all means 'hammer'?
This and more interesting questions and puzzles will be solved in the movie 'Hammer'
Hammer is set to be released on August 26th and is being distributed in cinemas worldwide by Blue Pictures Nigeria.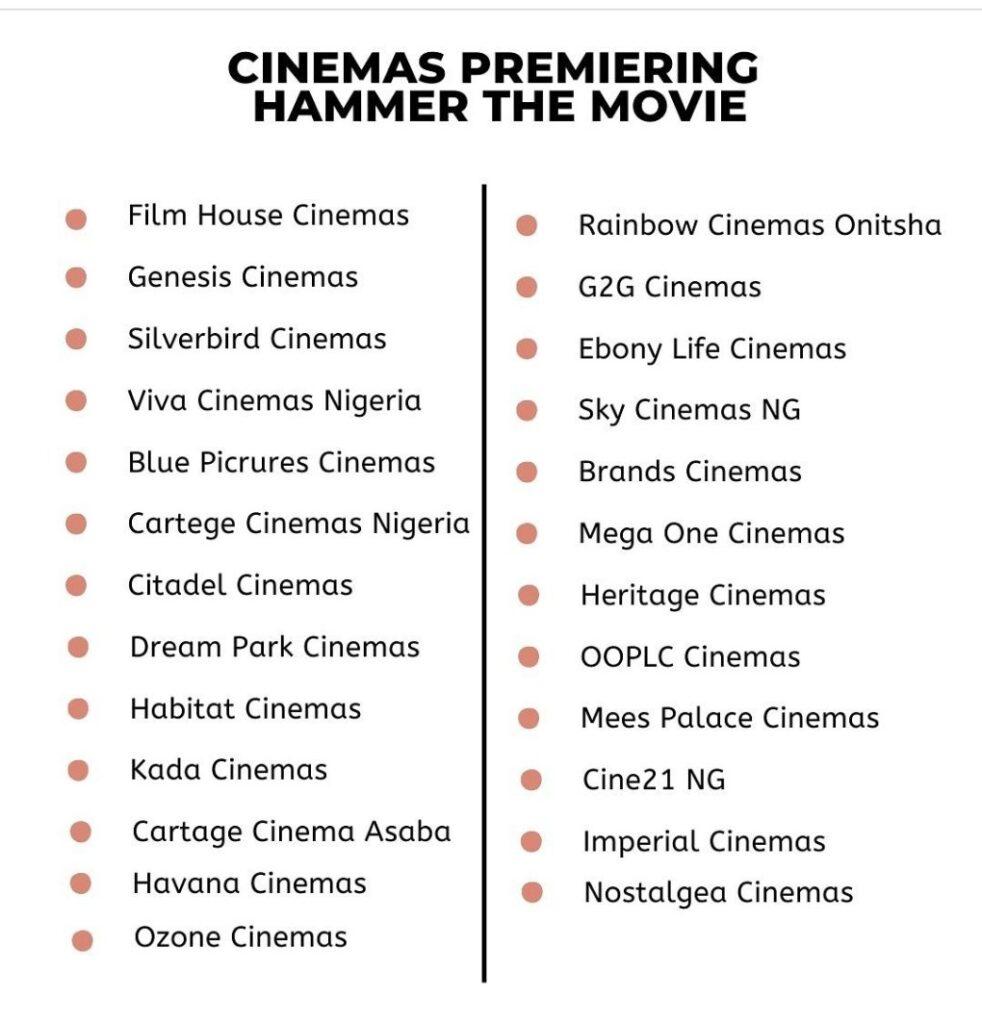 According to the Executive Producer, A Famous Nigerian born, Canada based Travel Consultant Dr. Linda lheme who is known for her great heart and who cares a lot for the wellbeing of the youths, she said "I hope to use this film to help and reach those people that aim to achieve their dreams of furthering their education abroad properly and legally"
Executive Producer: Dr Linda Iheme
Director: Emem Isong Misodi
Associate Producer: Mary Uye.
Screenplay: Anthony Kehinde Joseph
Follow the film on the following social media accounts: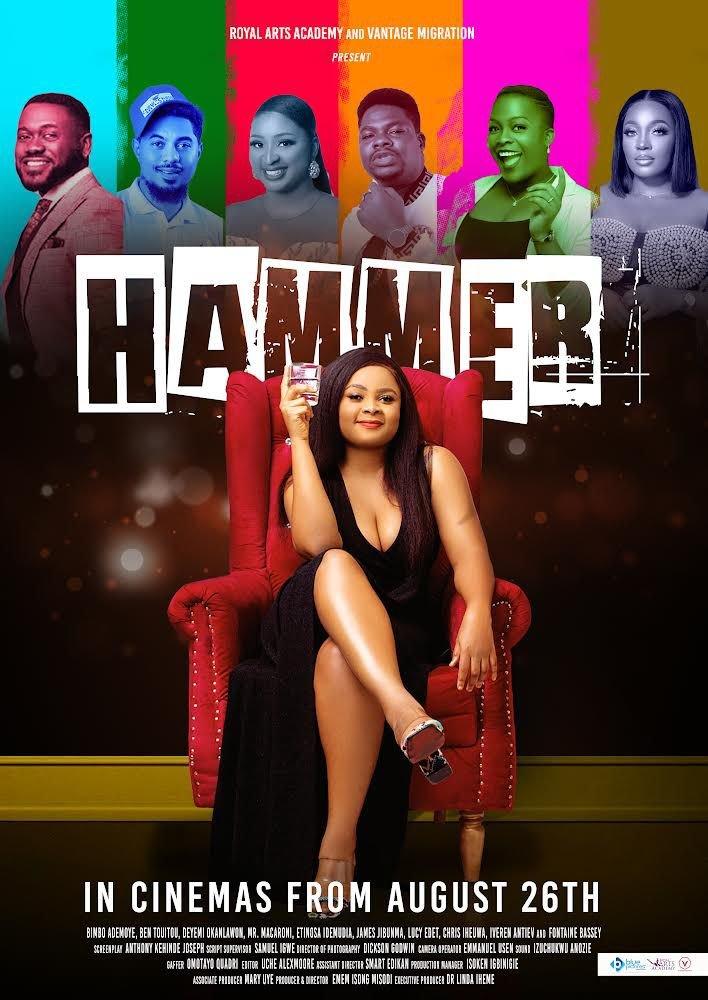 Instagram:  Hammer The Movie
Facebook: Hammer Nollywood  Hammer Nollywood
YouTube: