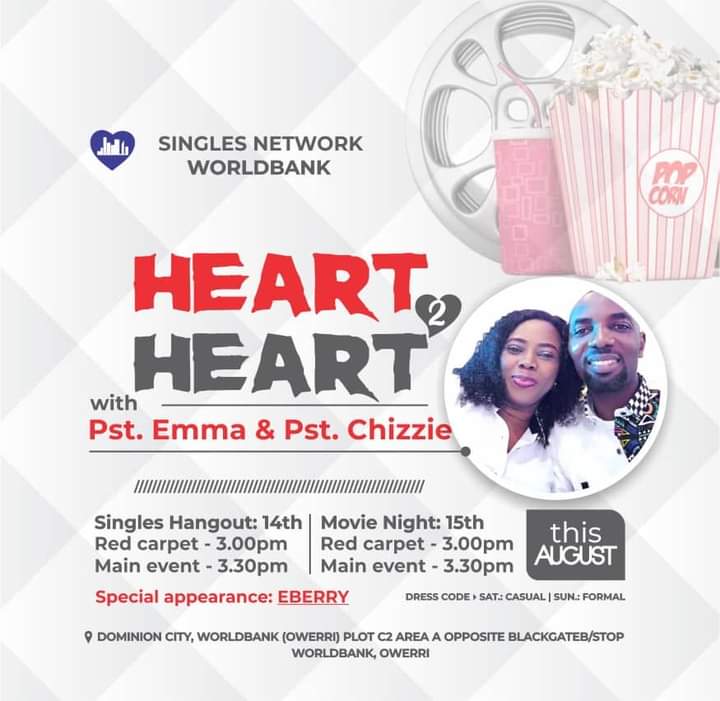 #Heart2Heart with Pastor Emma and Pastor Chizzie is finally here!!!
The day is finally here, the day we will be hearing from Pastor Emma and his beautiful wife, Pastor Chizzie on relationship matters.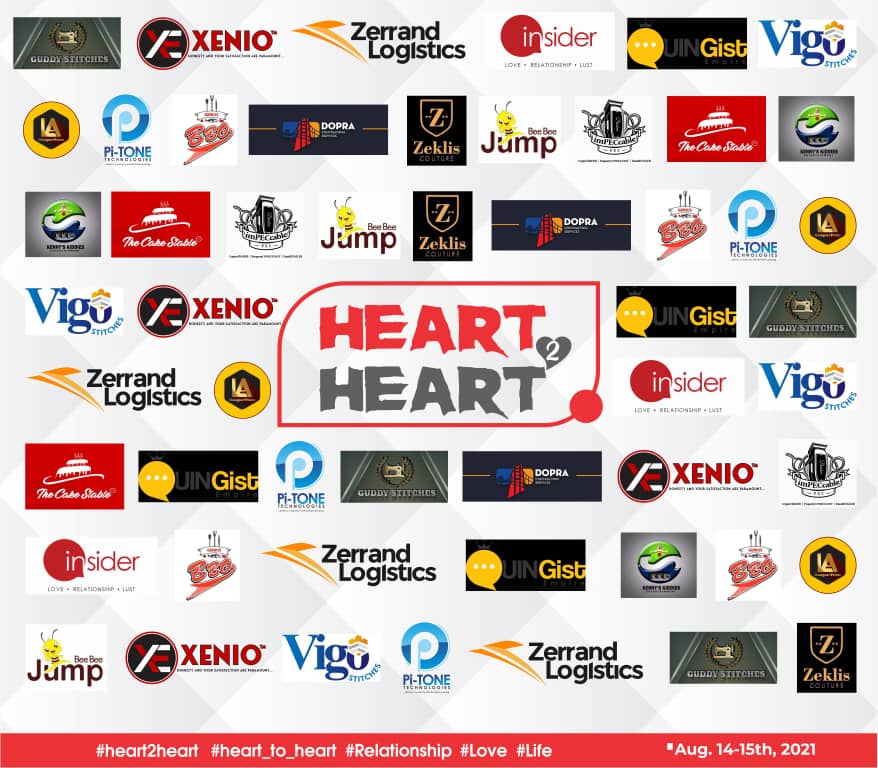 This seminar/hangout tagged: Heart2Heart is an avenue to have a heartful talk, chat, communication on why our relationships are not just moving, and how to make it work.
---
If you're single and it's your desire to be married, Then don't miss this seminar for anything…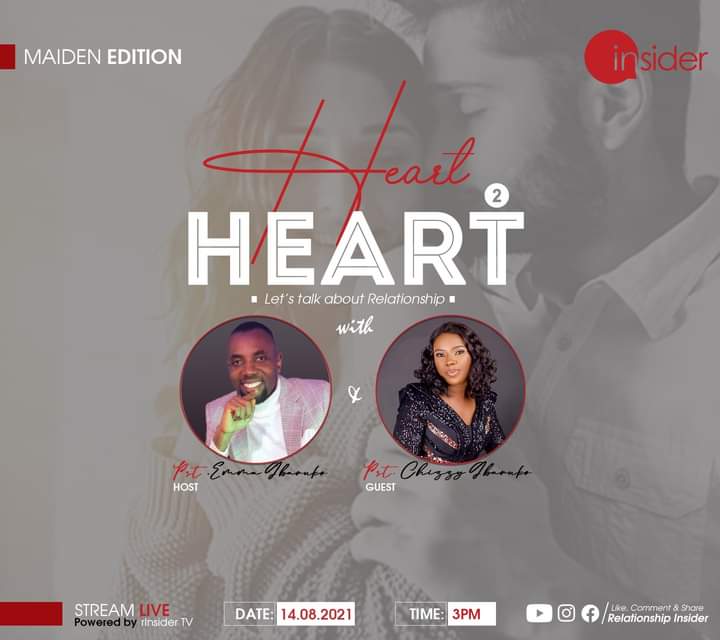 As a single youth, I know you have been believing God for a spouse for a long time, and it's easy to get discouraged when you don't see an answer on time.
---
I know some of us have come out from terrible relationships and are afraid to love again. Listen, God doesn't want you to be afraid or alone.
---
Start by coming to this hangout, it's the only way you will hear about the solutions to the problem.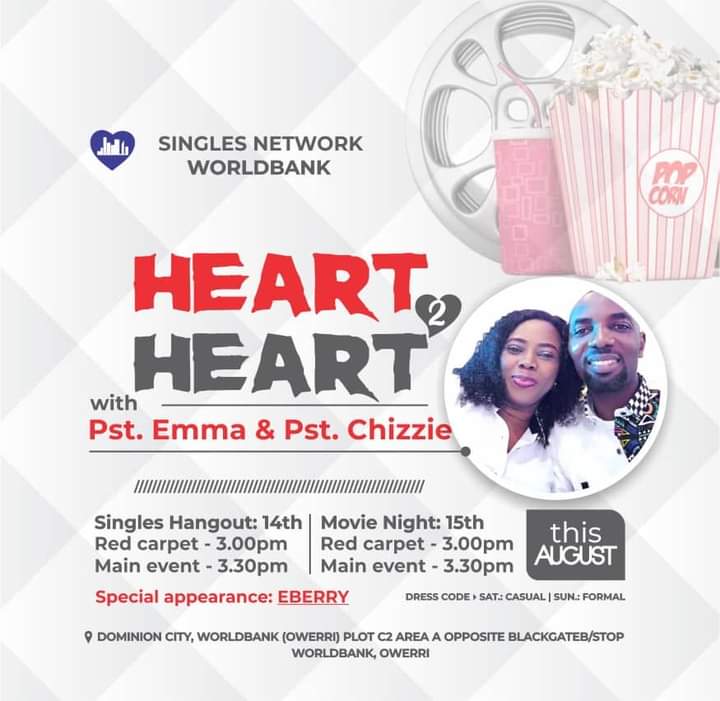 IT'S TODAY
Time: 3:00pm red carpet
Venue: Dominion City World Bank opposite Blackgate
Date: 14th and 15 August 2021
Special Appearance: Eberry
---
I WILL BE THERE, WILL YOU?