#Ifem4IMHA: Princess Ifem Independence Day Wish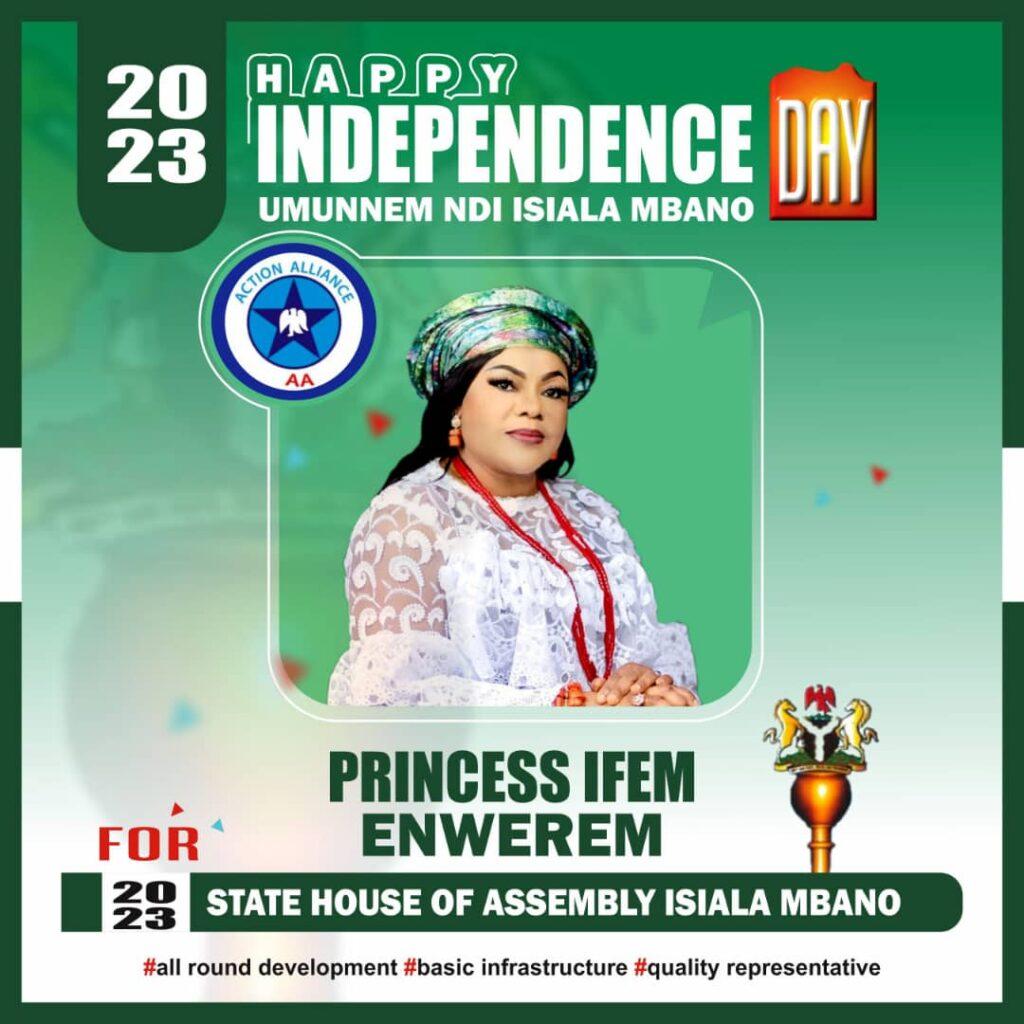 #Ifem4IMHA: Princess Ifem Independence Day Wish
Happy Independence Day 2022
On this special day I Princess Ifem Enwerem am wishing the people of Isiala Mbano and Nigeria at large a happy Independence Day,
May our dreams of a better Nigeria come true! May your Independence Day be filled with a get better spirit!
May this Independence Day bring fortune and success to every one of us.
May our land see more progress in the coming years!
#Nigeriaat62
#PrincessIfem4IMHA