#IMFADEF2021: Imo Fashion Designers Green Carpet & Fashion Exhibition 2021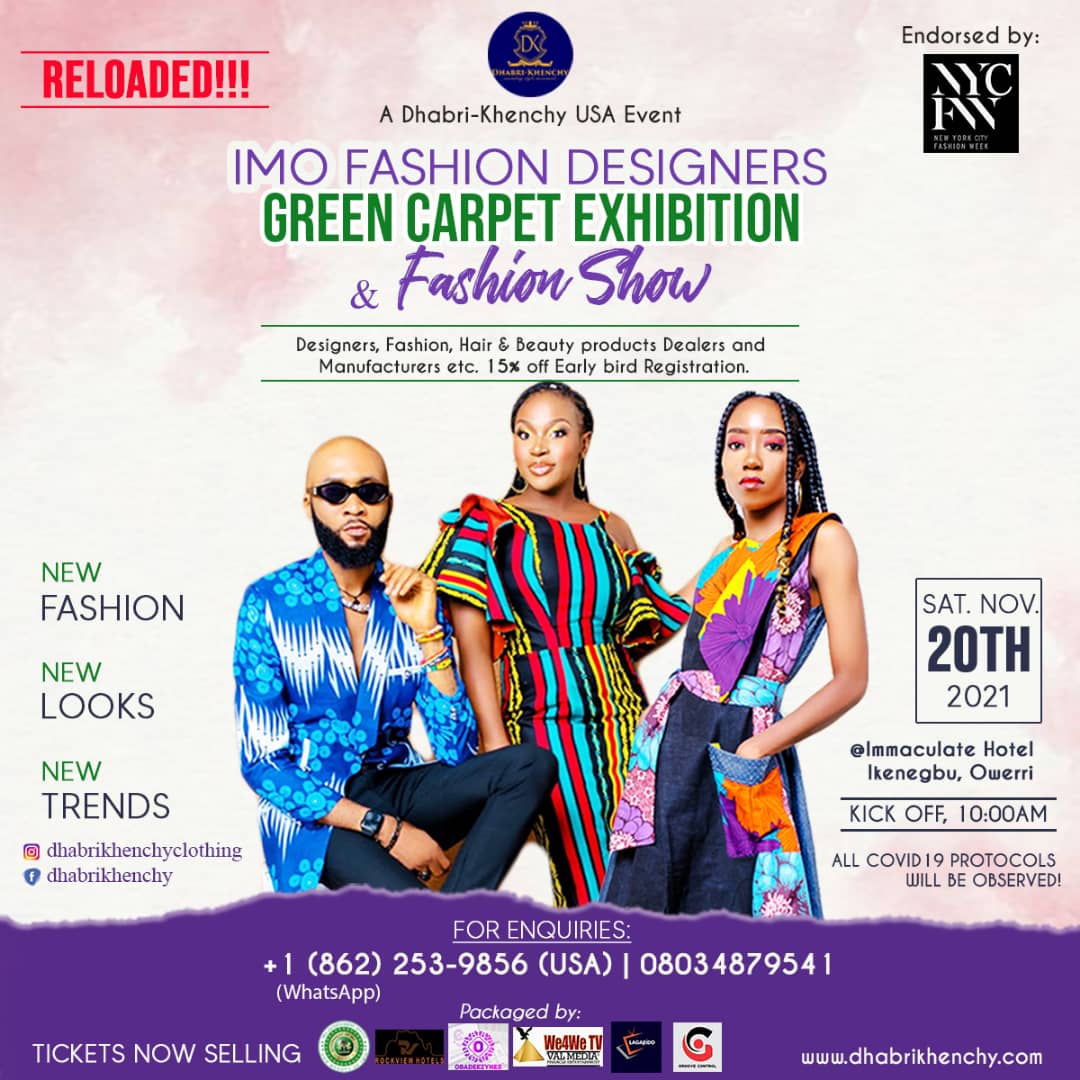 #IMFADEF2021: Imo Fashion Designers Green Carpet & Fashion Exhibition 2021
Are you in Owerri?
Are you in the South East?
Are you in Nigeria?
Are you a fashion designer?
Are you a model?
---
This is for you…
Dhabri-Khenchy USA Events in collaboration with New York City Fashion Week presents
---
Imo Fashion Designers Green Carpet Exhibition and Fashion Show 2021
It's going to be all about New Fashion, New Looks, New Treads and you don't want to miss it for anything in the whole world.
---
Exhibition Featuring: Fashion, Designer, Hair and beauty products, dealers and manufacturers of all beauty products…
Tickets are available…
---
For sponsorship and participation
Call/Whatsapp:
+1 (862) 2539856
+2348034879541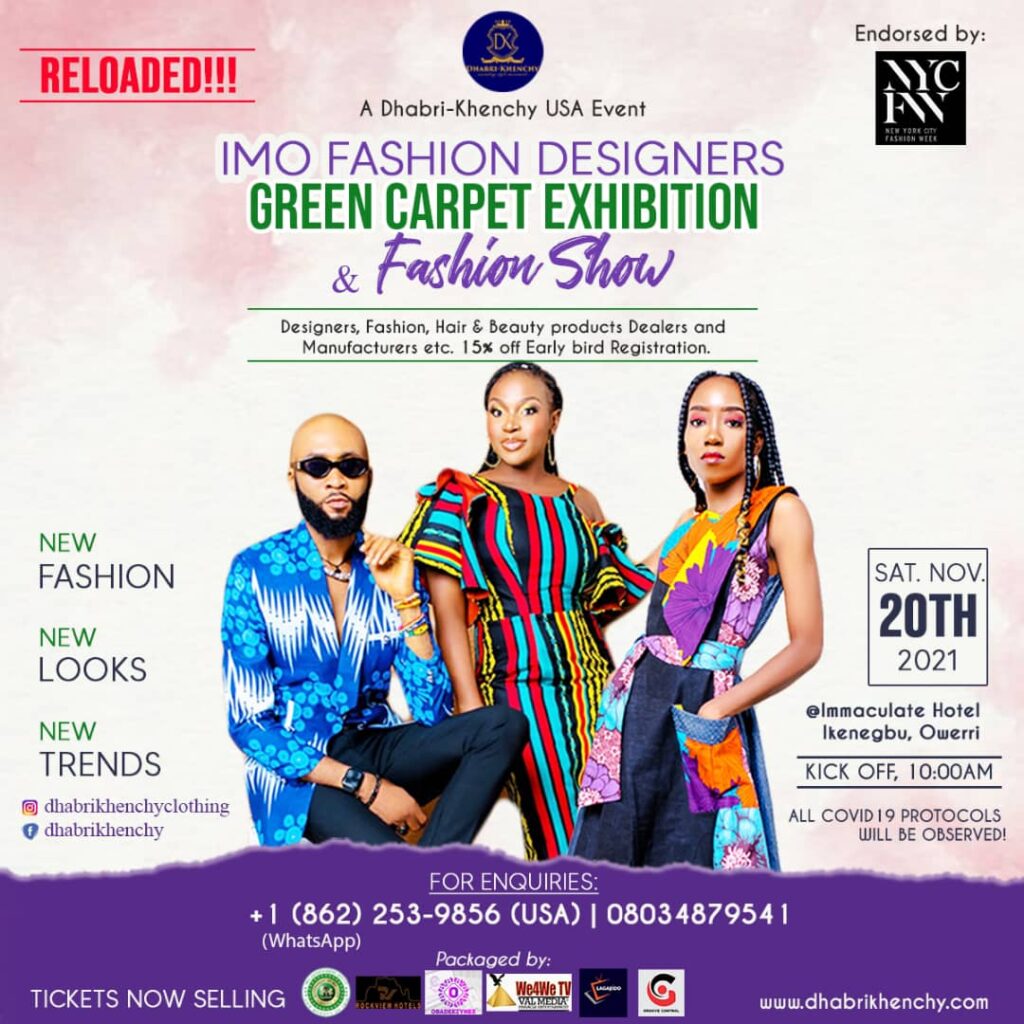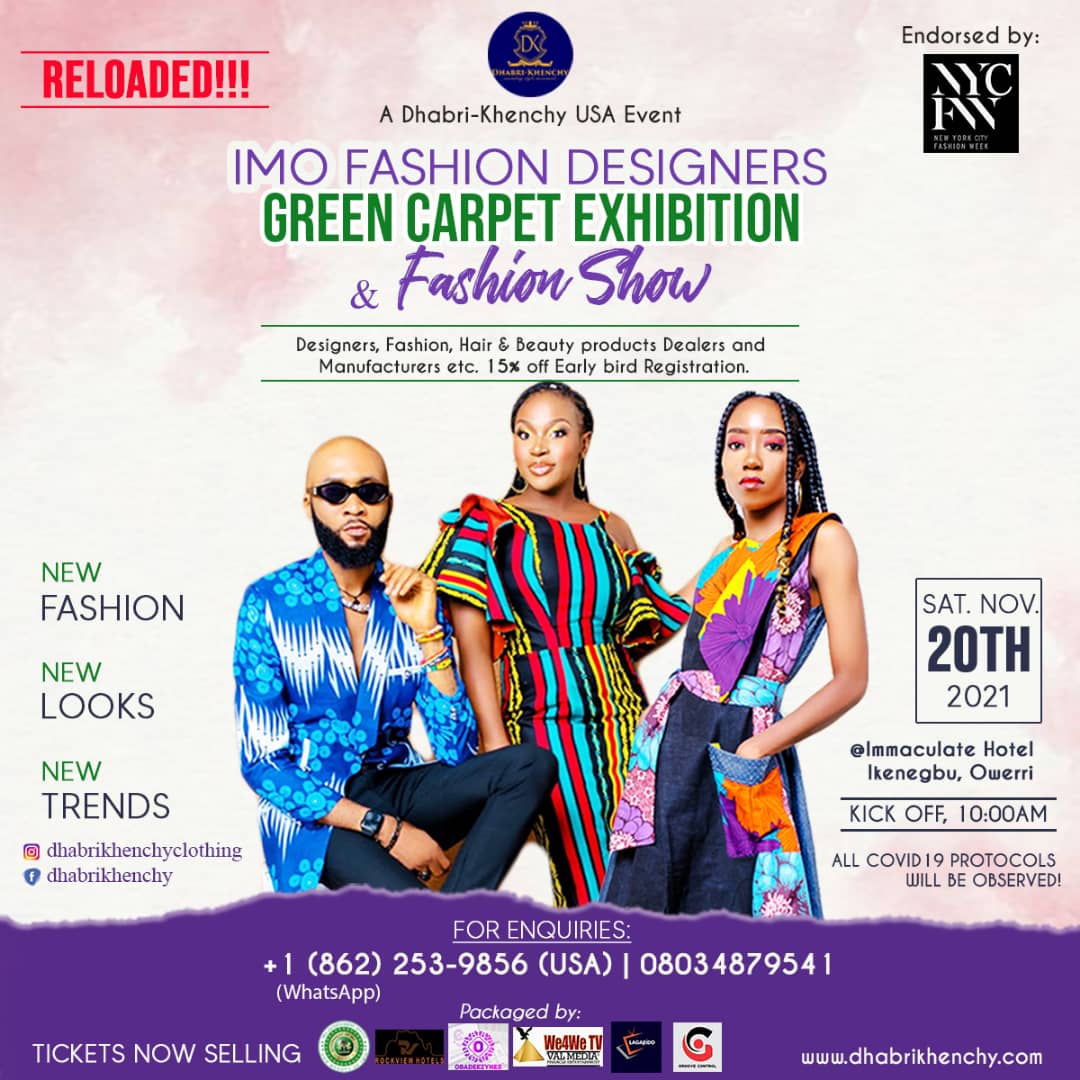 Or visit our Website: www.dhabrikhenchy.com
www.imfadef.com.ng
---
Date: Saturday 20th November 2021
Venue: Immaculate Hotel Ikenegbu, Owerri Imo State
Time: 10 am, Fashion Show by 6pm
---
Warning: All Covid-19 Protocols Must Be Observed