Imo Youths Day, all roads lead to Imo Youth Center tomorrow 12-08-2021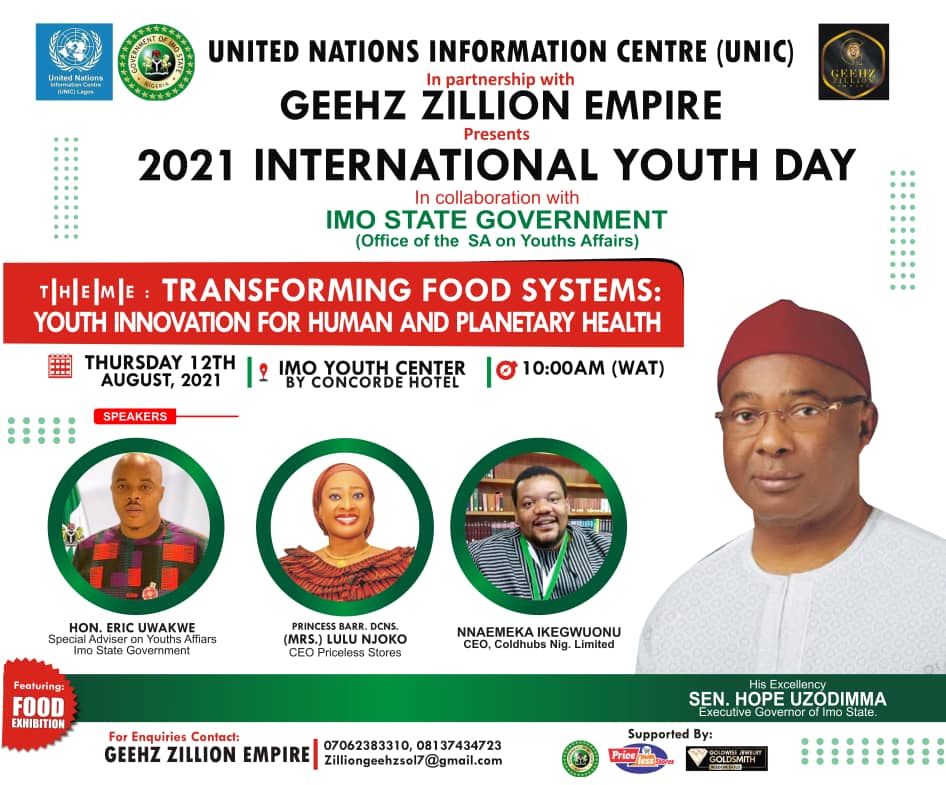 Imo Youths Day, all roads lead to Imo Youth Center tomorrow 12-08-2021
The Special Advisor to the Governor on Youths Affairs, Hon. Eric Uwakwe Collaborates with United Nations Information Center (UNIC) and Geehz Zillion Empire to host one of the most powerful International Youth Day that Imo State has ever witnessed…
---
Hon. Eric Uwakwe the SA on Youths is a great representative of the Youths, he looks after the affairs of the youths and does everything in his capacity to ensure that the youths are doing well…
---
The program themed: Transforming Food System, Youth Innovation for Human and Plantetary Health is happening in Owerri Imo State
---
Venue: Imo Youth Center
Time: 10: 00am (WAT)
---
Speakers:
Hon. Eric Uwakwe (SA Youths)
Barr. Mrs. Lulu Njoko (Priceless Stores)
Mr. Nnaemeka Ikegwonu (Coldhubs)
---
Are you a youth?
Are you from Imo State?
Are you residing in Imo?
---
Then don't miss this opportunity, opportunity they say comes but once…
---
This program is centered on helping the youths become better and responsible citizens of the state, this program will do us more good than harm.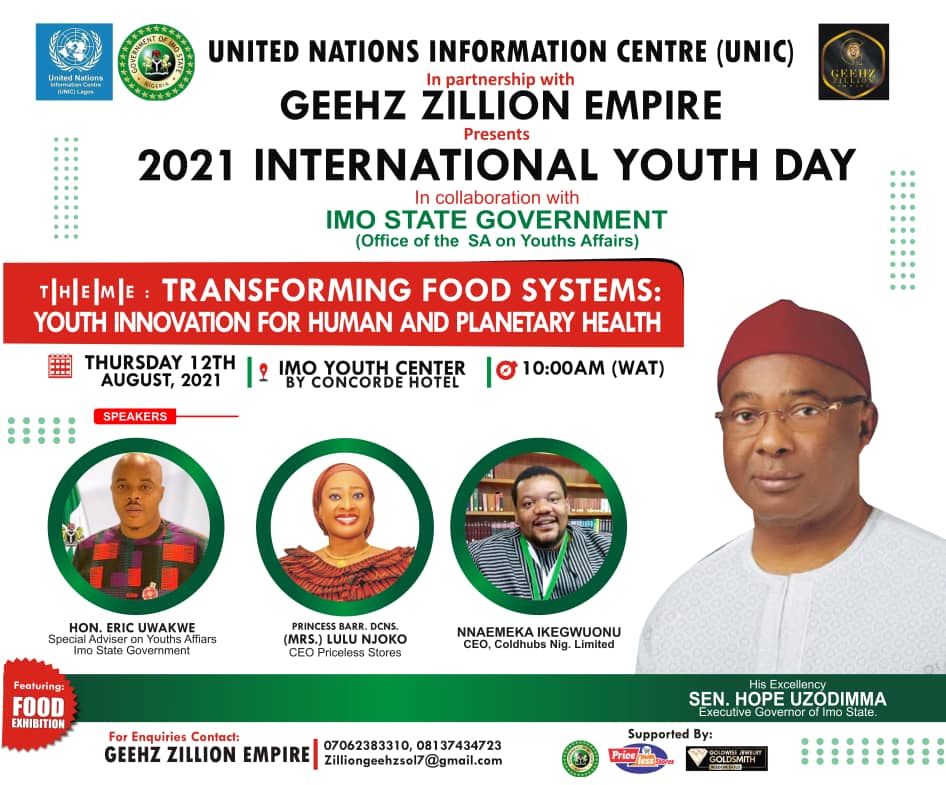 It will educate, direct and inform us more.