#Imo2023: A Repositioned Imo is POssible with Ndidi Anike Val-Okeoma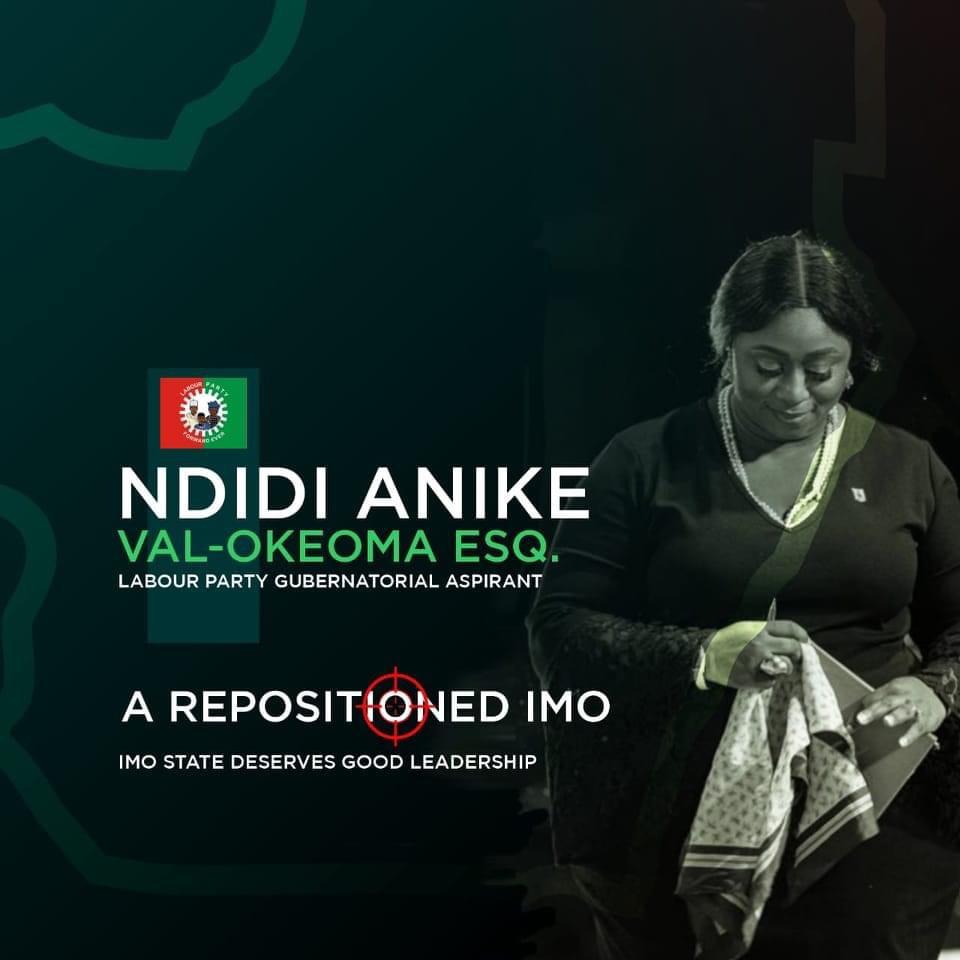 #Imo2023: A Repositioned Imo is POssible with Ndidi Anike Val-Okeoma
According to a post made by Barr Ndidi Anike today at the airport, we can say it's time to get it right.
In her own words
"Today at the airport, I met two fellow Gubernatorial Aspirants. The giants themselves. As we got introduced and conversed together, I can almost swear that I saw the amusement and even pity in their eyes as they imagined my folly????
We spoke extensively and I daresay that the whole time, they must have been somewhat curious about me especially as we all sat in the VIP Lounge and shared the same seating space on the plane ????
Being a Woman in Africa is such a big deal, I tell you…????
I will not make the sad mistake of equating myself with these notable giants who have seen things only I have imagined and gone to places where even angels fear to tread. Truth be told, I feel quite humbled to be in this race with giants such as these.
But I will not forget the big picture: A Repositioned Imo.
Running for political office should be a function of love and sacrifice and not a Status play. As a mother, I understand this dimension clearly. As a professional, I get the memo. As a Woman, I feel entitled because I am also a citizen of the Federal Republic of Nigeria, whose laws are binding on me (including the 35% affirmative action for women????).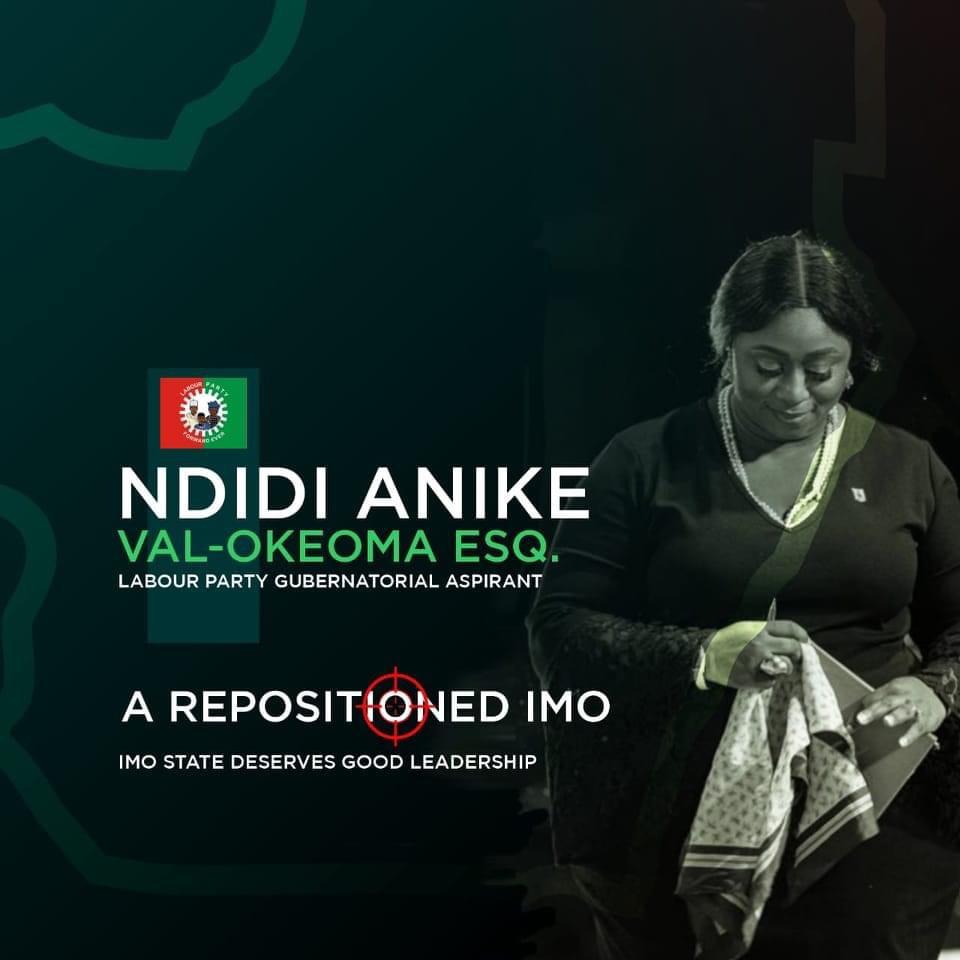 This, amongst others, is why I have decided to walk this path.
Wouldn't you rather walk with me?"
I believe it's time Imo gets it right, it's time we look beyond our stomach infrastructure and face the reality that it's time we build a future for ourselves and our generation's unborn
Join Barr Ndidi today
Support this mission
One for all