#ImoStar: Imo Cruise Master Joseph Obasi (Cruise with Joe) Launches Birthday with a New Car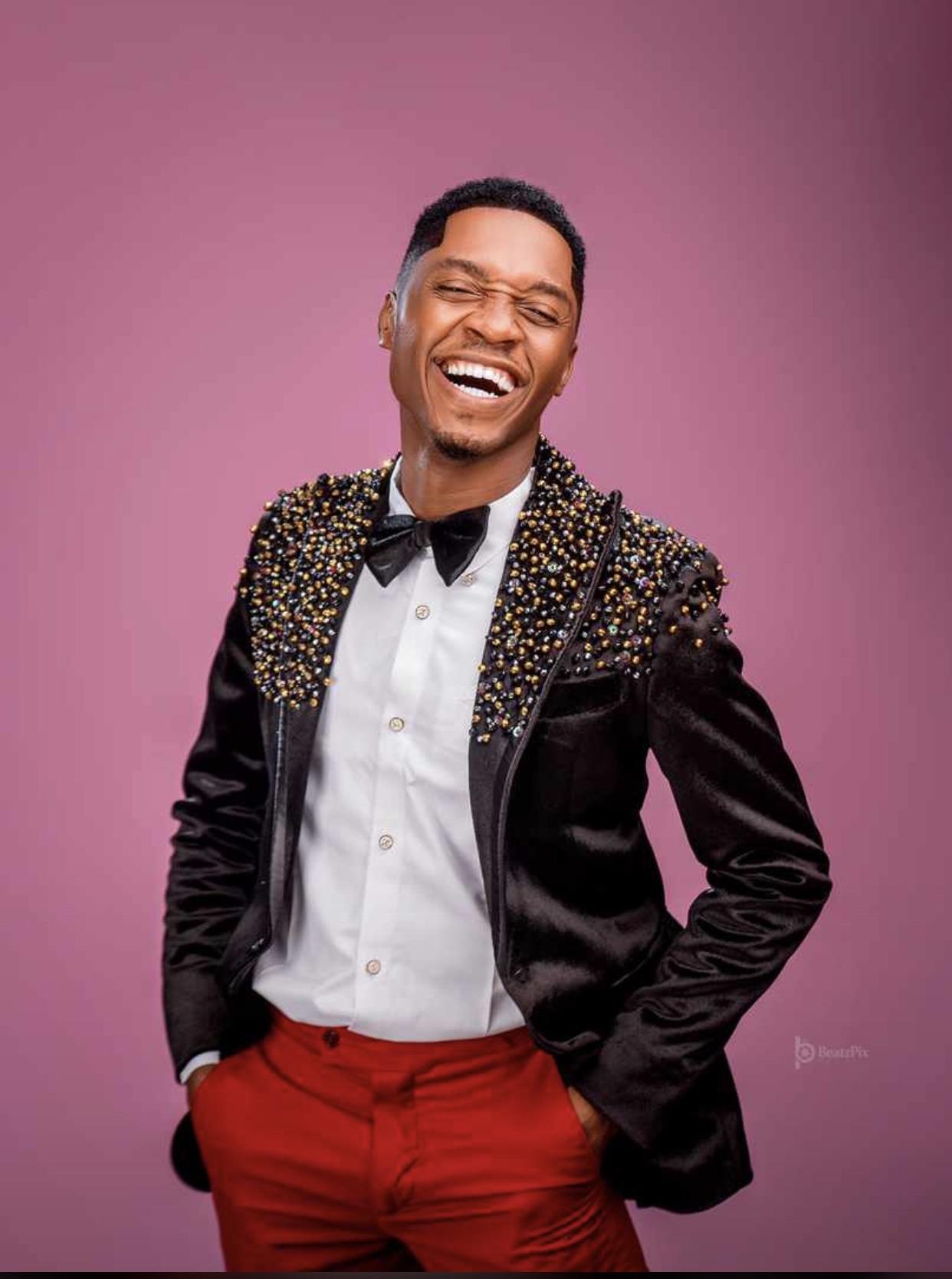 #ImoStar: Imo Cruise Master Joseph Obasi (Cruise with Joe) Launches Birthday with a New Car
Joseph Obasi, popularly known as "Cruise with Joe," is a cruise master, and a chef based in Imo State, Nigeria. He has gained a reputation for providing exceptional cruise experiences and showcasing the best of Imo State to his clients with his native Owerri dialect
Today the 12th day of April 2023, he celebrated his birthday in style by launching it with a brand-new car plus a new recipe for his food spot know at Noodles wey burst brain.
The new car, is a gift to himself to mark his birthday and achievements this year. The launch was done via his social media account where his family, friends, and fans, dropped their comments filled with love.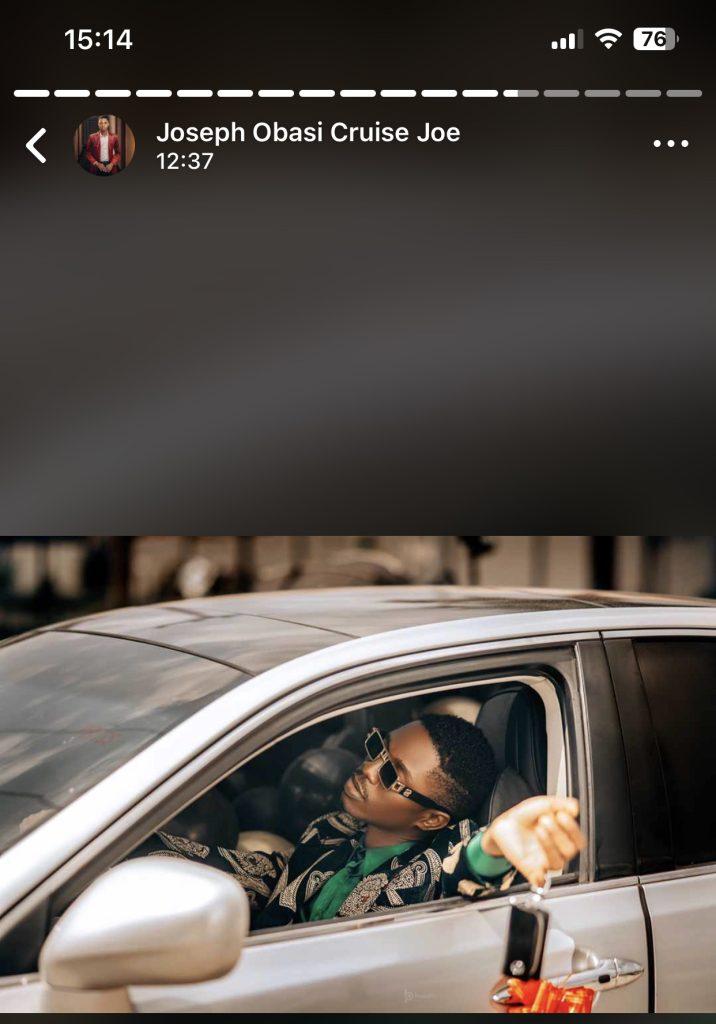 In a brief post Joseph expressed his gratitude to everyone who has supported him throughout his journey as a chef and cruise master, He also emphasized the importance of hard work and dedication, stating that his success was a result of his commitment to putting smile on people's face by doing what he loves and enjoys doing.
The launch of his new car is a testament to his success and the positive impact he has made in the entertainment industry. His dedication to showcasing the beauty of Imo State has earned him a loyal team of followers.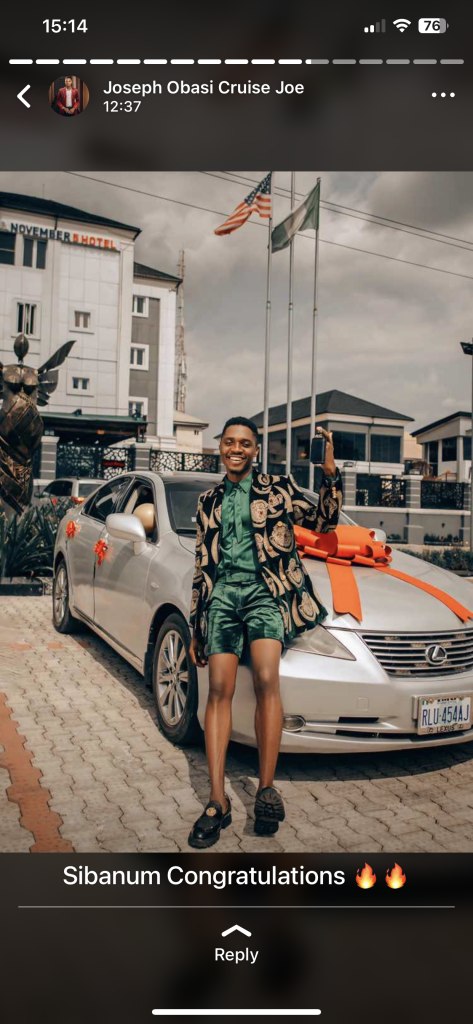 As he embarks on a new year of life, Joseph plans to continue his work in promoting Imo State. He has several exciting projects and initiatives lined up, and he is open to collaborations and influencing
Joseph's story is an inspiration to many young Nigerians who aspire to follow their dreams and achieve success in their chosen fields. His commitment to excellence and hard work serves as a reminder that with dedication and perseverance, anything is possible.
In conclusion, the launch of Joseph Obasi's new car is not just a celebration of his birthday, but a celebration of his hard work, dedication, and success as a brand influencer and a unique chef.
We wish him a happy birthday and continued success in all his endeavors.