#imostar: Meet Charity Odinakachi Author of Money in the Trash Can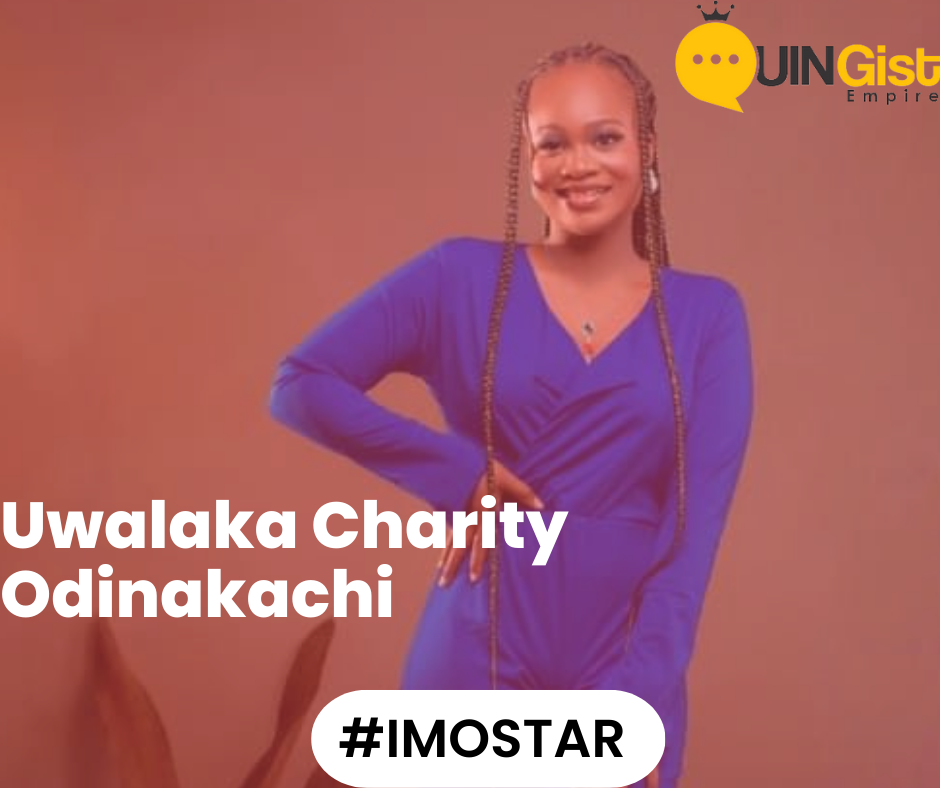 #imostar: Meet Charity Odinakachi Author of Money in the Trash Can
Uwalaka Odinakachi Charity is a remarkable individual and the CEO of Cochis Cleaning Services, a rapidly growing cleaning brand in Nigeria. But she is much more than just a successful entrepreneur—she is an unapologetic believer and lover of God.
Hails from Ehime Mbano LGA in Imo State, Charity is a shining example of someone who combines her faith with her professional pursuits, making a positive impact in the business world.
In addition to her role as CEO, Charity is also an astute writer and curator of Tuesday Thoughts, a platform where she shares her insights and wisdom with her audience. Her ability to articulate thoughts and ideas in a compelling manner has garnered her a loyal following and has established her as a thought leader in her industry.
One of Charity's notable achievements is her book titled "Money in the Trash Can," which serves as a guide for cleaningpreneurs looking to unlock the secrets to running a successful cleaning company. Drawing from her own experiences and expertise, Charity provides invaluable advice and practical tips that have helped numerous individuals in the cleaning industry achieve success.
Educationally, Charity is a graduate of Education Biology from Imo State University. Her academic background has equipped her with the knowledge and skills necessary to navigate the challenges of entrepreneurship while maintaining a strong focus on her core values.
Charity's commitment to empowering others is evident through her role as the convener of the 9DU Training, an initiative that has impacted over 1000+ youths in three editions. Through this program, she has provided valuable training and guidance to aspiring entrepreneurs, helping them realize their full potential and achieve their goals.
Furthermore, Charity has played a pivotal role in the growth and development of the cleaning industry in Nigeria. She has conducted training sessions for various cleaning companies across the country, equipping them with the necessary skills and knowledge to thrive in a competitive market. Her dedication to excellence and commitment to raising the standards of the industry have earned her recognition and respect from her peers.
Charity's remarkable achievements have not gone unnoticed. In 2020, she was honored with the Dignity Hall of Fame Award by the Dignify Womanhood Platform, recognizing her outstanding contributions and achievements. Additionally, she received the Enterprise Award by Jamie Pajoel International in 2022, further solidifying her position as a trailblazer in the business world.
Her commitment to excellence has also been recognized locally, as she won the Best Cleaning Vendor of the Year award in Owerri. This accolade is a testament to her dedication to providing top-notch services and her ability to exceed customer expectations.
Charity's passion for giving back to society is evident through her involvement in volunteering. She firmly believes in the potential for greatness within every individual and strives to inspire and empower others through her words and actions. Her selflessness and dedication to making a positive impact in the lives of those around her are truly commendable.
In December 2022, Charity's contributions to the cleaning industry were highlighted when she was featured on Channels Online as the Best Cleaning Vendor of the Year, further cementing her reputation as a leader in her field.
Uwalaka Odinakachi Charity is a shining example of how faith, hard work, and a commitment to excellence can lead to remarkable success. Through her entrepreneurial endeavors, writing, public speaking, and volunteering, she continues to uplift and inspire others. As she continues to grow her business and make a difference in the lives of those around her, there is no doubt that Charity will leave an indelible mark on the cleaning industry and beyond.
Eunice Adaku Duru
10/06/2023