#Imostar: Meet Dj Dica, DJ and Sports Caster Taking Owerri's Airwaves by Storm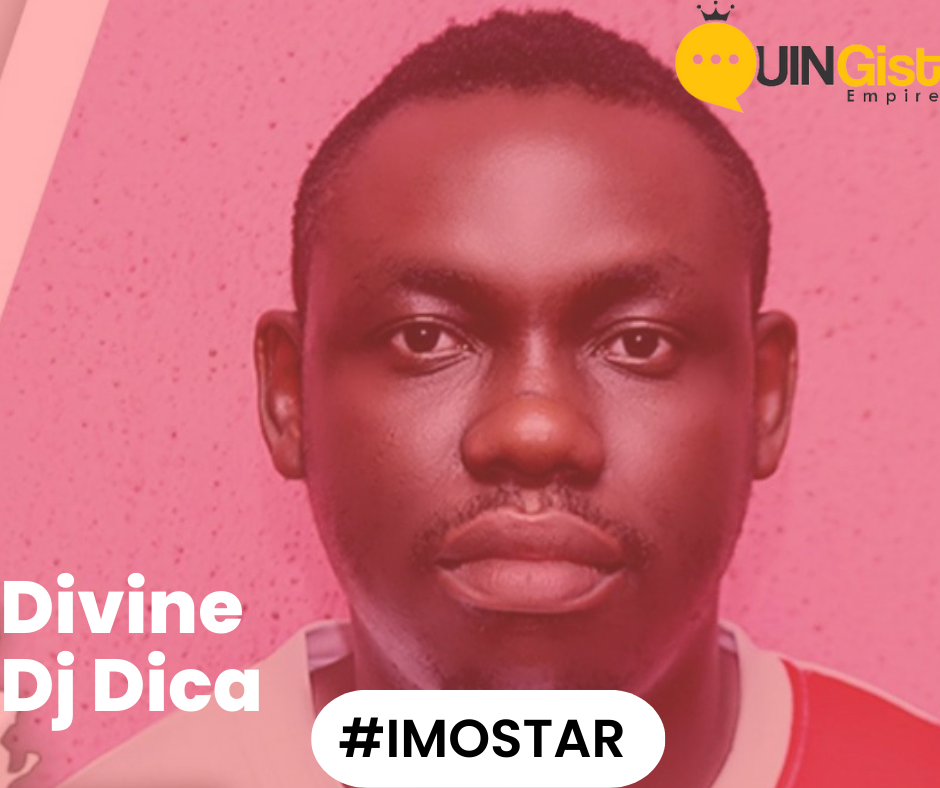 #Imostar: Meet Dj Dica, DJ and Sports Caster Taking Owerri's Airwaves by Storm
In the vibrant city of Owerri, a talented individual known as Divine Chijioke Amadi, or Deejay Dica, has been making waves as a DJ, sports caster, and media personality. With his dynamic skills and magnetic personality, Divine has become a beloved figure in the local entertainment scene. From his contributions to various establishments, Divine's passion for music, sports, and media has left an indelible mark on Owerri and beyond.
Divine's career has taken him on an exciting journey across various facets of the entertainment industry. As a DJ, he has captivated audiences with his seamless mixes, energetic performances, and ability to read the crowd. Whether it's a packed club or a high-profile event, Divine's musical prowess has earned him a dedicated fan base and a reputation as one of Owerri's top DJs.
Alongside his DJing endeavors, Divine has made significant contributions to the world of sports casting and media management. His stint as a sports caster with Darling 107.3 FM Owerri showcased his deep knowledge and passion for sports. He skillfully provided insightful commentary, analysis, and updates on local and international sporting events, captivating listeners and fostering a sense of community among sports enthusiasts. He works closely with Cosmos Chukwuemeka.
Additionally, Divine's role as the Media Manager at Campos FC Owerri allowed him to combine his love for media and football. With his expertise, he effectively managed the club's media presence, ensuring effective communication, and amplifying the team's achievements to a wider audience.
Divine's talent and expertise have garnered him prestigious positions in the entertainment industry. When he was Head DJ and Sound Engineer at Regis Gate Hotel and Lounge and Diamond Kruz Hotel, he ensured that patrons experience unforgettable nights filled with exceptional music and outstanding sound quality. His past role as the Head DJ at Master Energy Lounge and Asta La Vista further solidified his reputation as a go-to DJ for high-energy events and memorable nights out.
Furthermore, Divine's experience as the Media Coordinator at Golden Boot Football Club allowed him to merge his media skills with his love for the beautiful game. Through his work, he played an instrumental role in enhancing the club's media presence and connecting football enthusiasts with captivating content.
Divine, known by his stage name Deejay Dica, is a force to be reckoned with in Owerri's entertainment landscape. His talent as a DJ, sports caster, and media personality has made him a prominent figure, captivating audiences across various platforms. With his versatility, charisma, and unwavering passion for music, sports, and media, Divine continues to elevate the entertainment industry in Owerri, leaving an indelible mark on the hearts of his fans and peers. As he continues to evolve and push boundaries, Divine's future endeavors are sure to be filled with even greater success and boundless opportunities.
Eunice Adaku Duru
18/05/2023