#Imostar: Meet Graysense Roberto UwuruAja the Critic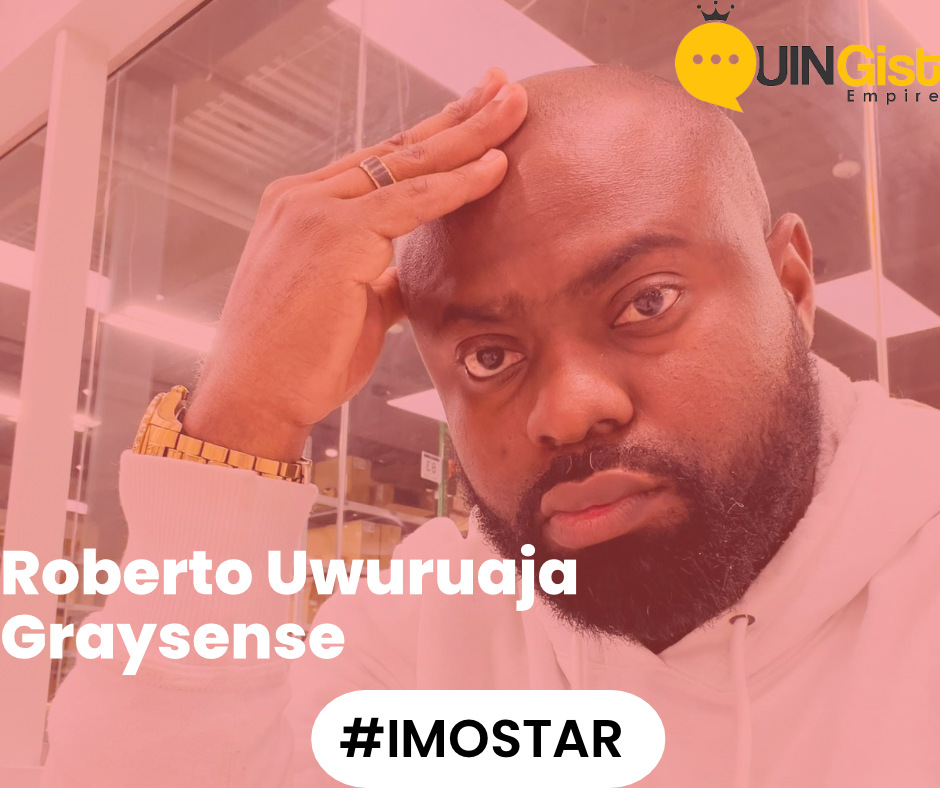 #Imostar: Meet Graysense Roberto UwuruAja the Critic
Roberto Uwuruaja, popularly known as Graysense, is a man who wears many hats. Hails from Aboh Mbaise, Imo State, he is now a resident of Atlanta, Georgia, where he is making a name for himself in multiple fields.
A graduate of marketing as a first degree and business analysis as a second degree, Graysense is currently working as an SAP analyst. However, this is just one of his many talents. He is also a media analyst and owns a media management agency, Graysense Media Management Agency, which is duly registered in America.
In addition to this, Graysense is also a skilled entrepreneur, running both a restaurant and logistics line. His restaurant, GS Kitchen Atlanta, serves up delicious food to Atlanta residents while his logistics line, Graysense Moving Logistics Atlanta, helps deliver and move belongings from one place to another with ease.
But that's not all. Graysense is also an active member of the Mbaise community in Atlanta, serving as the PRO of Mbaise People in Atlanta and as the President of the Friends Club of Atlanta. His dedication to his community is unmatched, and he has become a respected figure amongst his peers.
Graysense's success can be attributed to his hard work, determination, and ability to excel in multiple fields. He has proven that with dedication and focus, anyone can achieve their dreams, no matter how diverse they may be. Aside all these, he has taken his time free time to criticize things he doesn't like, review products especially showing the original version and the fake of some highly over priced products like shoes and watches.
Beyond his professional accomplishments, Graysense is also a devoted family man, married to Mrs Osinachi and blessed with four beautiful children. His commitment to his family, community, and work is a testament to his character, and he continues to inspire others to pursue their passions and make a positive impact in the world.
In conclusion, Graysense is an individual with a diverse skill set and an unwavering commitment to excellence. His success in multiple fields is testimony to his hard work and determination, and he serves as a shining example of what can be achieved through dedication and passion.
Duru Eunice Adaku
12/05/2023