#imostar: Meet Ikechukwu Nwachukwu, the number one Imo based music promoter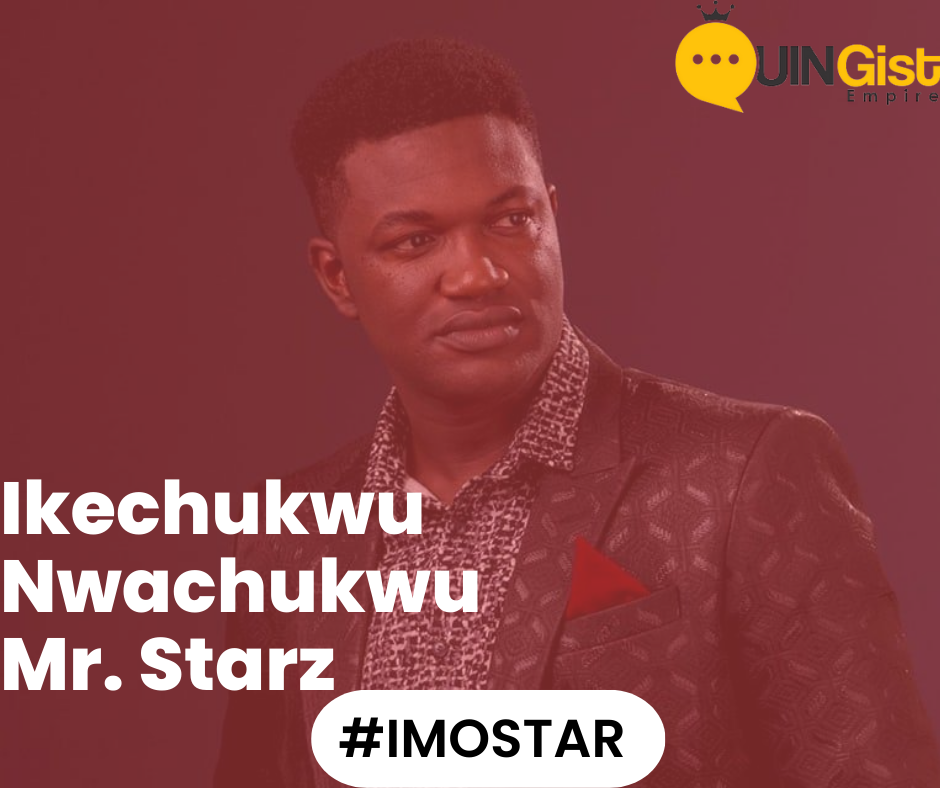 #imostar: Meet Ikechukwu Nwachukwu, the number one Imo based music promoter
In today's digital age, individuals who possess a multifaceted skill set and a passion for leveraging online platforms have become the driving forces behind the success of various industries. One such dynamic figure is Ikechukwu Nwachukwu, widely known as Mr Starz, whose expertise spans web programming, promotion, digital marketing, social media strategy, event and brand management, blogging, and more. With an impressive array of accomplishments and a commitment to innovation, Mr Starz has emerged as a true trailblazer in the digital realm.
Hails from Imo state, Ikechukwu Nwachukwu is a web programmer and developer par excellence. His technical prowess and creative mindset enable him to craft captivating and user-friendly websites that leave a lasting impression on visitors. Through his skills, he has helped numerous businesses and individuals to establish a strong online presence and navigate the ever-evolving digital landscape.
As a promoter and digital marketer, Mr Starz has proven instrumental in the success of various events and brands. His keen understanding of market trends and consumer behavior allows him to develop tailored strategies that maximize reach, engagement, and conversion. Whether it's promoting a music release, organizing a live event, or managing an online campaign, Mr Starz brings a level of professionalism and innovation that sets him apart.
One cannot overlook Mr Starz's invaluable contributions as a social media strategist. With the power of platforms like Facebook, Instagram, and Twitter, at his fingertips, he has orchestrated impactful social media campaigns that amplify brand visibility and drive audience engagement. His ability to harness the potential of these platforms to connect with the target audience is a testament to his deep understanding of digital communication.
Beyond his digital expertise, Mr Starz is also an accomplished blogger, sharing insights, updates, and trends with his readers. His blog serves as a valuable resource for aspiring web programmers, digital marketers, and individuals seeking to navigate the digital landscape effectively. By sharing his knowledge and experiences, Mr Starz empowers others to unleash their full potential in the online realm.
Additionally, Mr Starz has made significant contributions to the entertainment industry through his various roles. As the founder of Otownmp3, a platform dedicated to promoting music talent, he has been a catalyst in discovering and nurturing emerging artists. Moreover, his involvement as a media partner for esteemed events such as Miss Renowed Nigeria and NUJ Legacy Awards showcases his commitment to recognizing and celebrating excellence across diverse fields.
Committed to community building and collaboration, Mr Starz is the co-founder of Otownmedia, which fosters a vibrant creative ecosystem in Owerri. He also serves as the Director of Social Imo Comrade Community and is a proud member of the Association of Imo Entertainers, where he actively supports and uplifts fellow artists.
As a graduate of the Federal University of Technology Owerri (FUTO), Mr Starz possesses the academic foundation and practical skills to excel in his endeavors. His continuous pursuit of knowledge and innovation keeps him at the forefront of the ever-evolving digital landscape.
Ikechukwu Nwachukwu, popularly known as Mr Starz, is an exceptional force in the digital realm. Through his expertise in web programming, promotion, digital marketing, social media strategy, event and brand management, blogging, and more, he has made a profound impact on businesses, artists, and individuals seeking to thrive in the digital age. With his creative vision, unwavering passion, and commitment to excellence, Mr Starz continues to redefine the boundaries of success in the digital realm and leave an indelible mark on the industry.
Duru Eunice Adaku
19/05/2023