#ImoStar: Meet Imo based Superstar Osinachi Dike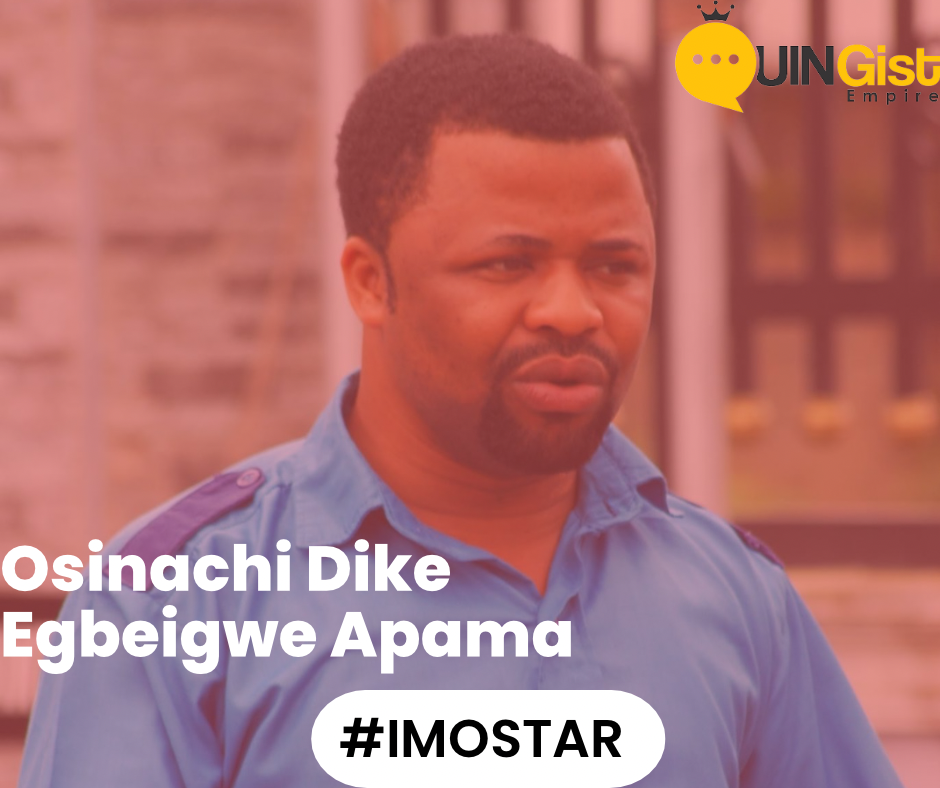 #ImoStar: Meet Imo based Superstar Osinachi Dike
Dike Osinachi, popularly known as Egbeigwe Apama, is a talented actor and comedian from Imo state, Nigeria. He is a graduate of Imo State University, where he studied Chemistry Education. With his unique style and sense of humor, Egbeigwe Apama has become a household name in the entertainment industry in Nigeria.
Egbeigwe Apama has been involved in acting and comedy from a young age. His love for the arts and entertainment led him to start hosting shows in his university days, where he honed his skills and learned the craft of acting and comedy. He is a versatile performer who can switch between different roles effortlessly, from dramatic to comedic.
Dike Osincahi joind the Nollywood industry in 2008 and is a full member of the Actors Guild of Nigeria, Imo State chapter. He is mostly known for his funny roles in movies, he has been featured in movies such as: Doctors on Strike, Wicked Uncle, Love Over, Onyentakuko (The Journalist), Who is Your Father, The Kings of Kings, Royal Father's, Ihite Kingdom, Okada Man, Akanchawa, and My School Life.
He has won several awards for his performances. His ability to portray different characters with ease has earned him a reputation as one of the best actors in Nigeria.
As a comedian, Egbeigwe Apama is known for his unique sense of humor and ability to make people laugh. He has performed at numerous comedy shows and events, leaving audiences in stitches with his hilarious jokes and skits. His ability to connect with his audience and deliver jokes that resonate with them has made him one of the most sought-after comedians in Nigeria.
In addition to his work in acting and comedy, Egbeigwe Apama is also a philanthropist. He has used his fame and influence to give back to his community, supporting numerous charitable organizations and initiatives. His dedication to making a positive impact on the lives of others has earned him the respect and admiration of his fans and colleagues.
Osinachi, can be said to be the first Imo based actor that didn't have to move to Lagos to become popular, he is talented and give his best to his craft.
He has proven that one does not need to move to Lagos first to make it or be popular in the entertainment industry, but with hard work, dedication, and talent. We can only hope that he continues to entertain us and inspire the next generation of actors and comedians.
Duru Eunice Adaku
09/05/2023