#ImoStar: Meet Nneka Cranberry Ikwan onwuka-Orji, aka the Lion Queen: A Multi-Talented Media Maven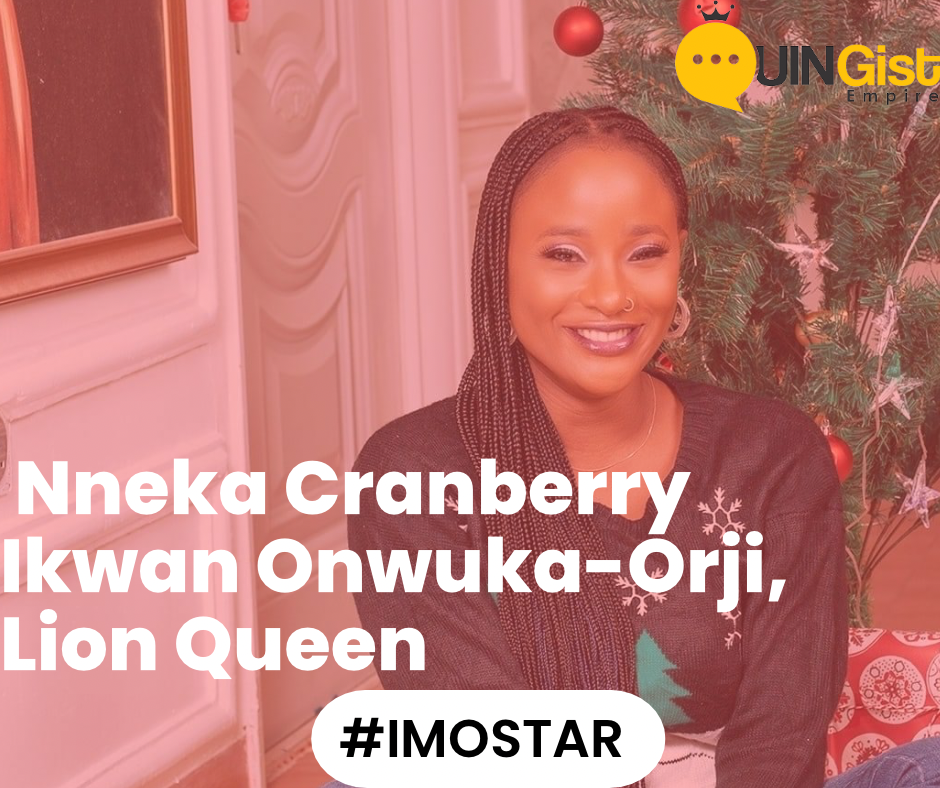 #ImoStar: Meet Nneka Cranberry Ikwan onwuka-Orji, aka the Lion Queen: A Multi-Talented Media Maven
In today's fast-paced world, it takes a unique individual to excel in multiple disciplines. Meet Nneka Cranberry Ikwan onwuka-Orji, a remarkable talent who has made her mark as a scriptwriter, voice-over artist, content creator, media consultant, and much more. With an impressive list of accomplishments and a passion for storytelling, she has become a force to be reckoned with in the media industry.
Nneka Cranberry Ikwan Onwuka-Orji, fondly known as the Lion Queen, possesses a diverse range of skills and expertise. Her remarkable abilities include scripting, voice-overs, content creation, media consulting, short storytelling, TV and radio jingle production, as well as TV and radio documentary production. This wide array of talents has allowed her to make significant contributions in various media-related roles.
Cranberry Orji's journey began with her pursuit of knowledge. She obtained a Bachelor of Science degree in Psychology from the prestigious Imo State University in Owerri, Nigeria. This foundation in psychology has undoubtedly enriched her storytelling abilities, enabling her to understand the complexities of human behavior and weave captivating narratives.
As the founder of Cris-Ivan Media, Nneka Cranberry Ikwan onwuka-Orji has established herself as a visionary entrepreneur in the media industry. Her company provides invaluable services such as media consulting, offering guidance and expertise to individuals and organizations seeking to enhance their media presence and impact. Through her work at Cris-Ivan Media, she has partnered with prominent organizations such as YIAGA Africa, where she serves as a media partner, contributing her skills to further their missions.
Nneka Cranberry Ikwan onwuka-Orji's commitment to the field of healthcare is also evident through her involvement in various initiatives. She is a member of the Technical Working Group Committee for Imo State Health Finance Policy and Strategy, demonstrating her dedication to improving healthcare access and services. Additionally, she has been recognized as a Fellow at Nigeria Health Watch, a prestigious organization that promotes health awareness and advocacy.
In her illustrious career, Cranberry has showcased her versatility in different media roles. She has served as the Head of Commercials at Heritage 88.7FM, where she played a pivotal role in creating engaging content and delivering impactful messages to the station's listeners. As a broadcast journalist at Darling FM 107.3, she honed her storytelling skills and shared important news and stories with the community. Prior to her media ventures, Nneka also gained experience as a Customer Relationship Officer at FINCA Nigeria, where she developed valuable skills in building and maintaining strong client relationships.
Cranberry contributions extend beyond her professional accomplishments. She has made a significant impact in her community by working as a media consultant for the Imo State Health Insurance Agency and Everight Diagnostics. Through these roles, she has utilized her expertise to raise awareness about vital health issues and promote initiatives that benefit the well-being of individuals.
With her diverse skill set and unwavering dedication, Nneka Cranberry Ikwan onwuka-Orji continues to push boundaries and make her mark in the media industry. Her passion for storytelling, coupled with her ability to excel in various roles, sets her apart as a true visionary. As the Lion Queen, she fearlessly leads the way, using her voice to educate, entertain, and inspire.
In a world that demands constant innovation and adaptability, Nneka Cranberry Ikwan Onwuka-Orji exemplifies the qualities of a true media maven. Her multidisciplinary skills, unwavering dedication, and commitment to community engagement set her apart as a formidable force in the industry. As she fearlessly leads the way, the Lion Queen paves the path for aspiring creatives and showcases the immense impact that one person can have through their diverse talents and unwavering passion.
Eunice Adaku Duru
23/05/2023