#Imostar: Meet Okpara Jude Jaycee the Radio Prince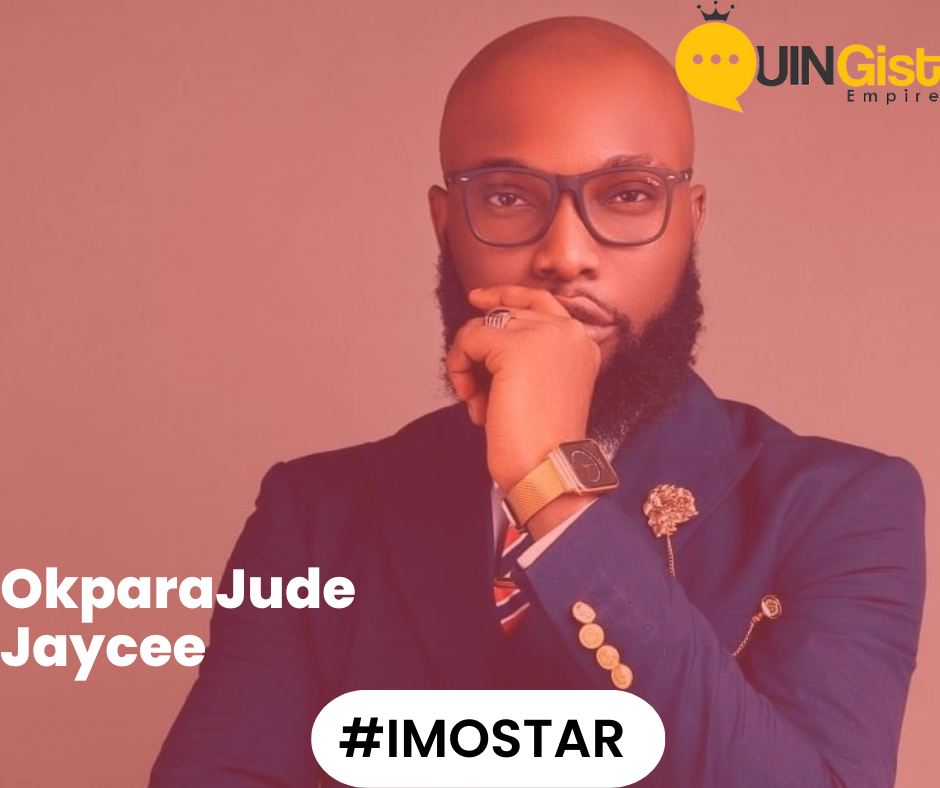 #Imostar: Meet Okpara Jude Jaycee the Radio Prince
Jaycee is a Multifaceted Talent in Imo State Entertainment Industry.
In the vibrant world of entertainment, there are individuals who possess an exceptional range of talents that captivate audiences across various platforms. Okpara Jude, popularly known as Jaycee the Radio Prince, is one such remarkable personality. From event hosting to voice-over artistry, fashion modeling to brand promotion, and on-air personality to public relations services, Jaycee has established himself as a multifaceted talent with an undeniable charm.
When it comes to hosting events, Jaycee's presence brings an unmatched energy and enthusiasm. With a commanding stage presence and exceptional interpersonal skills, he effortlessly engages and entertains audiences at a wide range of occasions. Whether it's a wedding reception party, seminars, conferences, or birthdays and house warmings, Jaycee ensures that every event he hosts is a memorable and enjoyable experience for all attendees.
Recognized for his sonorous voice, Jaycee's voice-over skills have made him a sought-after talent for jingles and documentaries. His ability to capture the essence of a brand or message through his captivating voice leaves a lasting impression on listeners. Jaycee's voice adds a touch of professionalism and sophistication to any project.
With his striking looks and impeccable style, bear gang Jaycee has made a mark as a fashion model. His versatility allows him to represent various brands and engage in brand influencing activities. Whether it's appearing on billboards, Jaycee brings charisma and charm to every project, leaving a lasting impact on viewers.
Jaycee's dynamic personality and ability to connect with people make him an exceptional brand promoter. His extensive experience in promoting songs and product and services has garnered him a reputation for being a reliable and effective advocate for brands. With his innate understanding of marketing strategies and trends, Jaycee knows how to create a buzz around a brand and attract the attention it deserves.
As an on-air personality with Toast FM Owerri, Jaycee has established a strong presence in the radio broadcasting scene. With his engaging voice, insightful commentary, and charismatic persona, he captivates listeners and keeps them entertained throughout his shows. Whether it's delivering the latest news, conducting interviews, or hosting music programs, Jaycee's talent for connecting with his audience shines through.
In the realm of entertainment, Okpara Jude, also known as Jaycee the Radio Prince, has carved a niche for himself with his diverse talents and captivating presence. From his exceptional event hosting skills to his remarkable voice-over artistry, fashion modeling prowess to brand promotion expertise, and on-air charisma as an esteemed radio personality. With his passion, professionalism, and unwavering dedication, Jaycee continues to leave an indelible mark in the hearts and minds of his audience, promising a bright future filled with success and endless possibilities.
Duru Eunice Adaku
15/05/2023