#ImoStar: Meet Prof Onyeka Nwelue , a Maverick Creative Writer and Filmmaker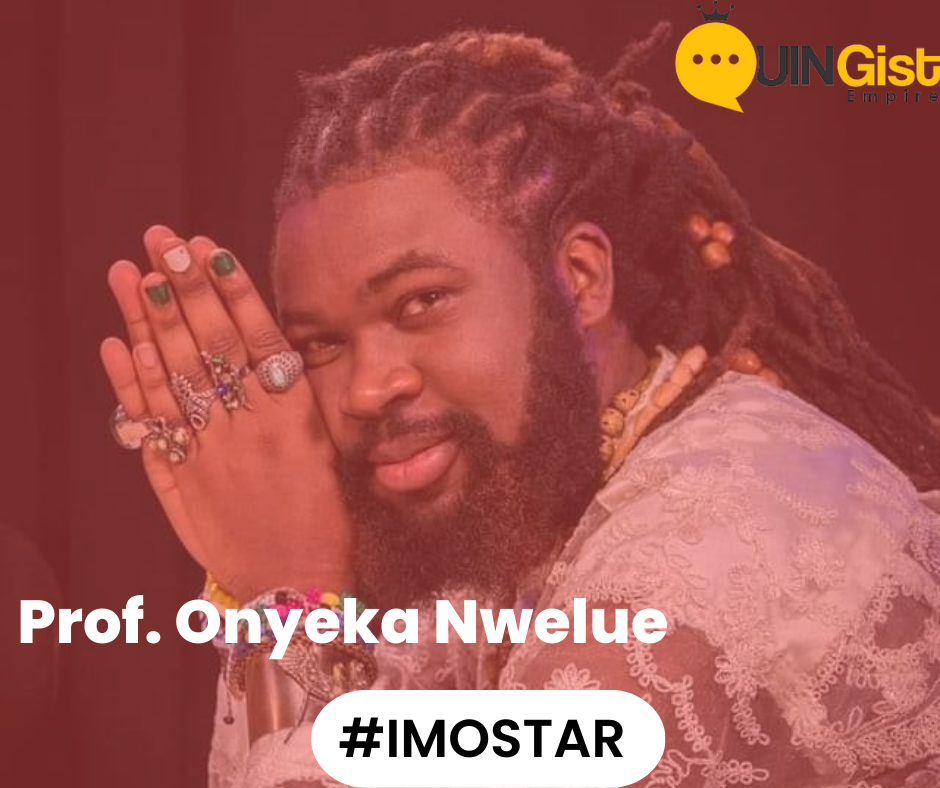 #ImoStar: Meet Prof Onyeka Nwelue , a Maverick Creative Writer and Filmmaker
When you think of an accomplished Nigerian creative writer and filmmaker, Prof Onyeka Nwelue comes to mind. He is a maverick in his field and his contributions to literature and film are widely acclaimed both locally and internationally.
Born in Mbano, Imo State, Nigeria, Prof Nwelue was educated in Nigeria and India, where he obtained his PhD in English from the University of Mumbai. He is a Novelist, Filmmaker, Editor, Poet and the author of several books, including "The Abyssinian Boy", "Hip-Hop is Only for Children", Island of Happiness, Agwaetiti Obiụtọ, and "The Beginning of Everything Colourful". His writing has been praised for its unique voice and its exploration of complex themes such as identity, culture, and social issues. Nwelue was an unpaid academic visitor at the African Studies Centre at the University of Oxford from 2021 until 2023 and the founder of the Oxford-based James Currey Society.
In addition to his literary work, Prof Nwelue is also a filmmaker. He has directed and produced several films, including "The House of Nwapa" and "The Great African Horror Story". His films have been shown at international film festivals and have won several awards.
Prof Nwelue is also an advocate for the arts and education. He has founded several organizations and initiatives that promote the arts and support young creatives. He is the founder of the Artivist Foundation, which provides mentorship and training for young creatives, and the founder of the University of Luanda, a non-traditional university that aims to provide affordable education for African youth.
His dedication to the arts and education has earned him several awards and recognitions, including the Mandela Washington Fellowship for Young African Leaders, the Prince Claus Award, and the IBBY Honour List.
In addition to his achievements, Prof Nwelue is a true inspiration to many young creatives in Nigeria and beyond. He has shown that with hard work, dedication, and a unique vision, one can achieve success and make a difference in the world. He received the ANA Prize for Fiction 2021 and
Best Indie Novel Winner- The Crime Fiction Lover Awards 2021 among many other awards
In conclusion, Prof Onyeka Nwelue is a true gem in the literary and film industry. His creative work and advocacy have made a significant impact, and he is a role model for many young people. We celebrate his contributions and wish him continued success in all his endeavors.
Duru Eunice Adaku
11/05/2023