#ImoStar: Meet Sunrise Oluebube Chukwukaike the Head Girl of the MIC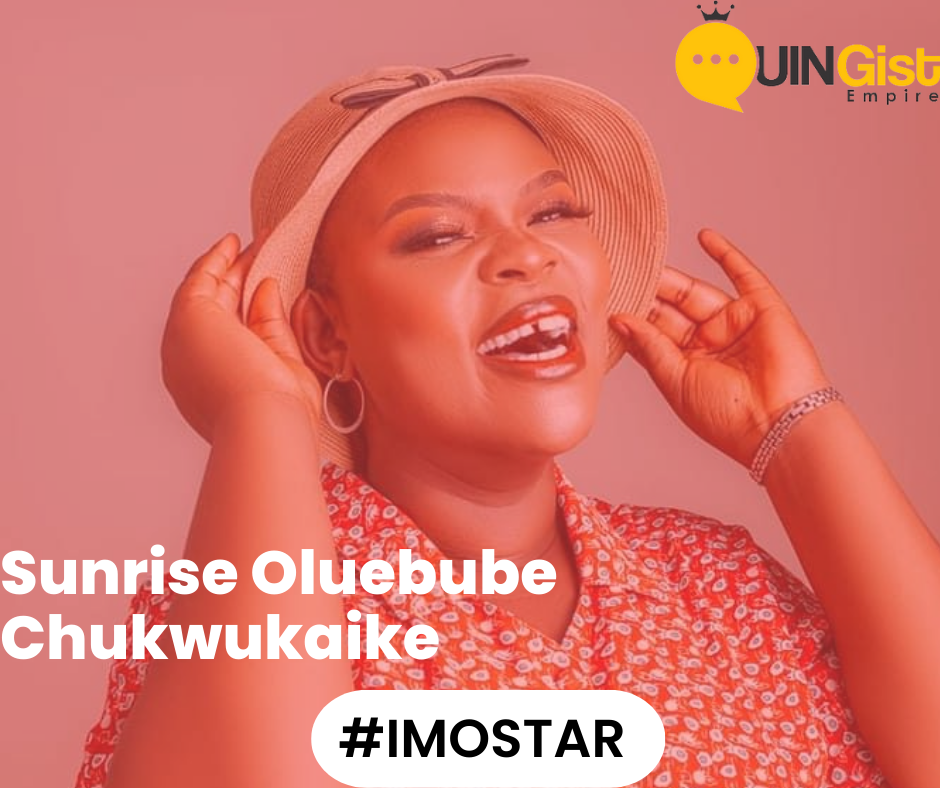 #ImoStar: Meet Sunrise Oluebube Chukwukaike the Head Girl of the MIC
Sunrise Oluebube Chukwukaike is a Media Professional, Event/Show host, Corporate Communications Specialist, and Media Consultant.
She is the host of the show SUNRISE @ 5PM which has gained a large following due to its engaging and informative style.
Sunrise who hails from Isiala Mbano, Imo State is a graduate of Mass Communication from the Prestigious Imo State University.
Her skills in Media Management and Communication has led her to become a well sought-after Media Consultant, working with various clients like to achieve their communication goals.
She started her media career as an intern with the Nigerian Television Authority Owerri in 2012 where she worked as a Reporter and Translator.
Ever since, she has worked with various organizations in different capacities. Amongst them are: Broadcast Unit Coordinator and Presenter; Alaowerri media services, Director of Communications; Vokal Afrika, Media personnel Silicon Africa Technologies, Research/Admin Associate; Mundus Consult.
Sunrise' interpersonal and organizational skills are impeccable. She also prides as an excellent team player and programs coordinator. With her effective communication skills, she's able to convey clear and concise messages in various formats.
As a content editor and proofreader, Sunrise has a an eye for detail and ensures contents meet the best of standards. She is also a skilled voice-over artist and ads scriptwriter who creates compelling and persuasive content suitable for various media platforms.
With her vast experience and skillset, Sunrise has overtime become a sought-after Corporate Communications Specialist, helping organizations improve their Communication Strategies and Media Relations. She is also a practiced media trainer, who shares her knowledge and expertise with people interested in achieving success within the media industry.
Sunrise who is popularly know as HeadGirl of the MIC is a brilliant event host who takes pride in bringing class, fun and sanity to events. With an outstanding audience engagement, oratory and coordination skills, she has hosted quite a number of events within and outside her locality.
On the 27th of November, 2022, Sunrise Chukwukaike marked her 10th Media Anniversary. To celebrate this feat, she hosted over 20 new and intending media executives to a workshop where she invited renowned media personalities as speakers and panelists alike.
She recently became a TEDx Speaker as she graced the TEDXUNIZIK debut stage on Saturday 25th March, 2023 to share her idea on Intrapersonal Communication.
Miss Chukwukaike is a talented and proficient Media Personality, Social Worker and Ardent lover of God. Her contributions to the media industry and her community has been invaluable as she continues to inspire others with her professionalism, creativity, and commitment to excellence.
Duru Eunice Adaku
11/05/2023