#Imostar: Meet The Award-Winning Rapper Redefining the Owerri Rap Scene Uc Flamez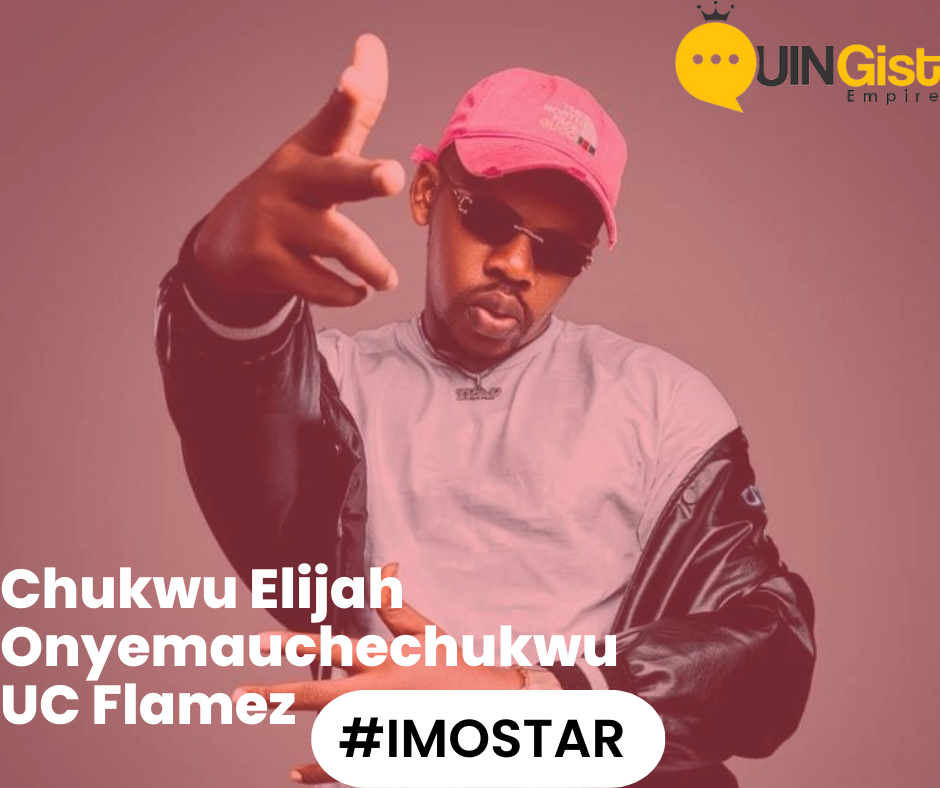 #Imostar: Meet The Award-Winning Rapper Redefining the Owerri Rap Scene Uc Flamez
In the vibrant city of Owerri, Imo State, there is a star making waves in the music industry. Chukwu Elijah Onyemauchechukwu, popularly known as UC Flamez, has carved a niche for himself as an award-winning rapper, talented singer, and versatile artist. Beyond his musical prowess, UC Flamez is also known for his contributions to the Owerri music community as the convener of the Owerri Rap League (ORL). With his unique blend of skills and passion, UC Flamez is leaving an indelible mark on the music scene and inspiring the next generation of artists.
UC Flamez's journey in the music industry began with his undeniable talent for rap. His ability to deliver captivating verses with precision and creativity quickly gained him recognition. As an award-winning rapper, UC Flamez has released several hit tracks, including "Nyem Efe," "Ala Owerri," "5 Reasons to Blow," and "Akum," among many others. Each song showcases his lyrical prowess and ability to seamlessly blend different genres, capturing the attention of music lovers nationwide.
Beyond his individual success, UC Flamez is committed to nurturing and promoting talent within the Owerri music community. As the convener of the Owerri Rap League (ORL), he provides a platform for emerging rap artists to showcase their skills and gain recognition. ORL has become a notable event in the local music scene, attracting a growing audience and creating opportunities for aspiring rappers to shine. UC Flamez's dedication to fostering talent has earned him respect and admiration among his peers and fans alike.
Aside from his musical pursuits, UC Flamez is a multi-faceted artist with a keen eye for aesthetics. He has successfully ventured into the field of interior design and decoration, showcasing his creativity and passion for creating visually appealing spaces. His ability to blend different elements and bring out the beauty in every setting reflects his versatile nature and his commitment to artistic expression in various forms.
UC Flamez's impact extends beyond his music and creative endeavors. He serves as an inspiration and role model to young aspiring artists, encouraging them to pursue their dreams with dedication and perseverance. Through his success story, UC Flamez demonstrates that hard work, talent, and a strong sense of purpose can lead to remarkable achievements.
UC Flamez is a force to be reckoned with in the Nigerian music industry and the Owerri music community. His talent as a rapper, singer, and interior designer, coupled with his dedication to promoting local talent, has earned him recognition and respect. As he continues to evolve and inspire others, UC Flamez is poised to make an even greater impact in the music scene, leaving an unforgettable legacy for generations to come.
Duru Eunice Adaku
16/05/2023