#ImoStar: Meet the Convener of Speak Out Women Jane Chris Ezetah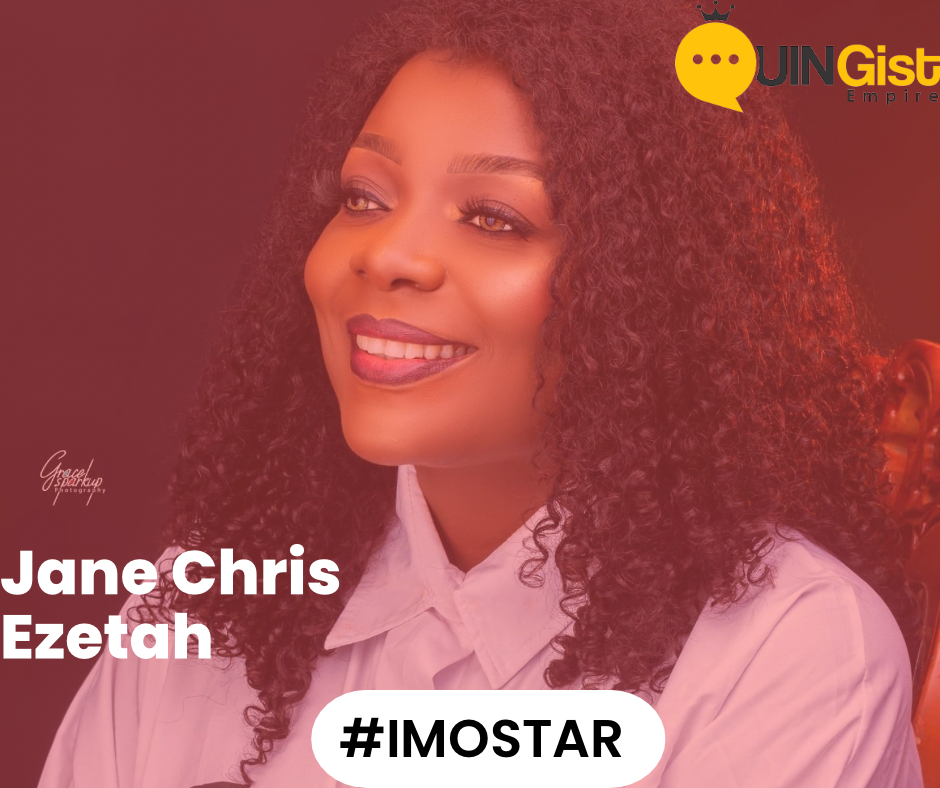 #ImoStar: Meet the Convener of Speak Out Women Jane Chris Ezetah
Jane Amarachi Chris Ezetah is a remarkable woman who has made a name for herself in the field of personal development coaching, branding, content creation, and social media influencing. She is also a certified scriptwriter, public speaker, media personality, and senior training consultant for Jatomara Training Services in Owerri and she is currently working for Cradle Mother and Child Hospital Owerri
Born and raised in Nigeria, Jane Amarachi Chris Ezetah attended Imo State University where she studied Theatre Arts Management. After graduation, she honed her skills and expertise in personal development coaching, branding, content creation, and social media influencing, and has since become a household name in the industry.
As a personal development coach, Jane has helped numerous individuals and organizations achieve their goals and aspirations. She is known for her exceptional ability to inspire, motivate, and empower people to take charge of their lives and make the necessary changes to achieve success.
Mrs. Ezetah is also an expert in branding and content creation. She has worked with numerous businesses and organizations, helping them to create compelling brands and develop engaging content that resonates with their target audience.
As a social media influencer, Jane Ezetah has a significant following on various social media platforms, where she uses her influence to promote brands and products that align with her values and principles. She is the convener of "Dear Sister, You Are Enough" and "Speak Out Women", two platforms that focus on empowering women and girls to achieve their full potential.
Jane Amarachi Chris Ezetah has received multiple awards for her outstanding contributions to the personal development, branding, and social media industries. Her dedication, passion, and commitment to helping people achieve their goals have earned her a reputation as a self-confidence guru and a leading authority in her field.
In conclusion, Jane Amarachi Chris Ezetah is a force to be reckoned with in the world of personal development coaching, branding, content creation, and social media influencing. Her dedication, hard work, and commitment to making a positive impact on society have earned her the respect and admiration of people from all walks of life.
DURU Eunice Adaku
12/05/2023