#Imostar: Meet the Jewel of the East Achara Man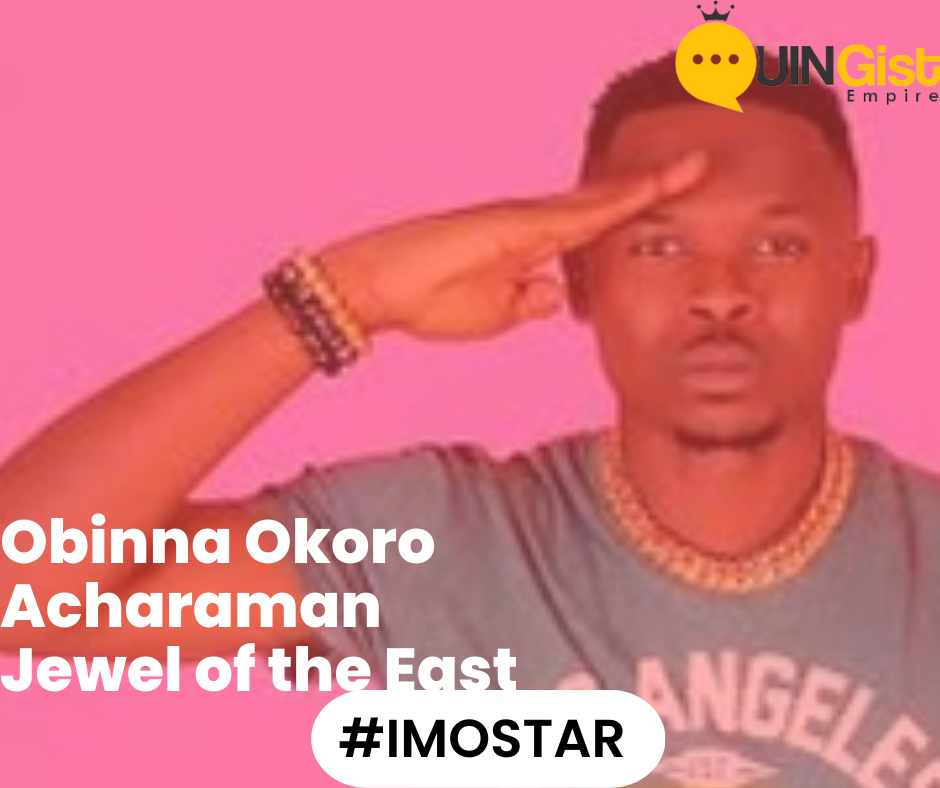 #Imostar: Meet the Jewel of the East Achara Man
Obinna Okoro, popularly known as Acharaman, is a Nigerian recording and performing artiste, born on May 30th in Ahiazu Mbaise, Imo State, Nigeria. He is a hip-hop and Afrobeat artist who has become a household name.
Growing up, Acharaman developed a passion for music and began to nurture his talent at a young age. He started as a rapper in his early teens and honed his skills by participating in rap battles and freestyle sessions. He drew inspiration from American rap legends such as Nas, Jay-Z, and Eminem, as well as Nigerian music icons like 2Baba and Sound Sultan.
Acharaman has released several tracks like, , The Masses, Relax, My City Rocks, lee mu anya, Amara Chineke, shame the devil, the conversation, among many others,
Apart from being a musician, Acharaman is also a skilled master of ceremony (MC) and has hosted several high-profile events. He is known for his exceptional stage presence and his ability to engage and entertain the crowd.
Acharaman has won several awards and accolades for his outstanding contribution to the Nigerian music industry.
Acharaman is one of the outspoken Imolites who will not sit and talk bull$hit from anyone, he is focused on his craft. He is committed to using his music and influence to inspire and impact the lives of young people in Nigeria and beyond, hence he started the Conversation.
In addition to his music career, Acharaman is also a entrepreneur. He runs some side businesses that you may be interested in.
Acharaman's story is that of a survivor, doing his best with the little available. With his unique style and sound, he has carved a niche for himself in the highly competitive Nigerian music scene and is poised to take his music to even greater heights.
Duru Eunice Adaku
11/05/2023